Whether you are traveling for business or pleasure, having your truck in good condition is essential to avoid any unexpected setbacks. You don't want your truck to suddenly stop due to a dead battery or the engine to overheat, causing a significant inconvenience.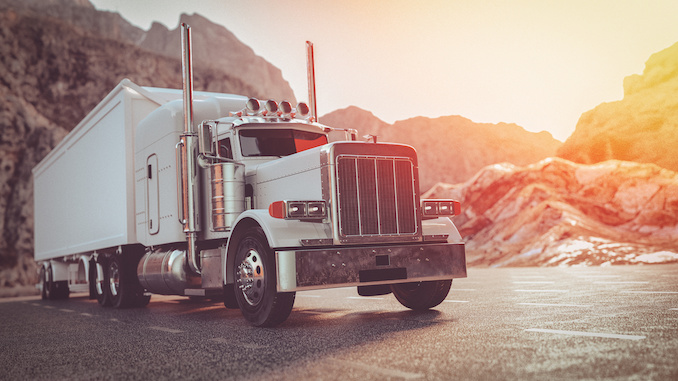 Thus, before embarking on a long journey, it's important to perform a thorough checkup on your truck to detect any issues and fix them accordingly. Follow these steps to ensure your truck is in the best possible condition before hitting the road:
Check Your Owner's Manual For Maintenance Schedule
A semi-truck has thousands of components, and it's not easy to know which ones need replacement. Therefore, consult your owner's manual to determine whether some parts require replacement or scheduled maintenance. The manual lists items and their replacement schedule to avoid malfunctioning.
If you can't locate a hard copy, search for an online version on the manufacturer's website. Replace any worn-out parts and schedule maintenance if it's due in less than 2,000 miles. This way, you can have peace of mind knowing that your truck will perform better during the trip.
Check Truck Sensors
Truck sensors are crucial in identifying any mechanical or electrical issues that your vehicle may have. They monitor different areas of the truck and relay the information to the electronic control unit.
Diesel trucks have several sensors, including differential pressure sensors, which provide information about exhaust following soot and diesel particulate matter accumulation. It's important to ensure the differential pressure sensor is in good working condition, as its failure can interfere with the regeneration process, leading to diesel emission system malfunction. The differential pressure sensor is located around the diesel particulate filter (DPF), with probes attached to the inlet and outlet of the filter.
Understanding the function of DPF sensors is crucial in determining if they are functioning correctly. Without knowledge of what they do and how they work, it's unlikely that you will notice when they require replacement. Among the functions of these sensors is to monitor back pressure to determine when regeneration is necessary to eliminate soot from the system. With the help of differential pressure sensors, the particulate filter removes foreign elements from the system, enhancing the emission system's function.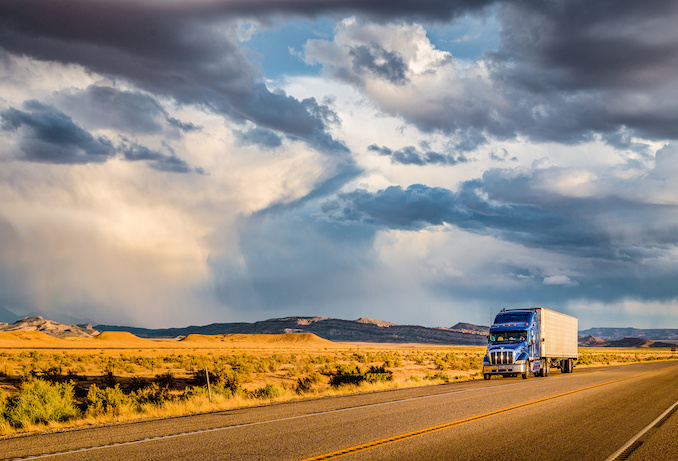 If your truck's DPF fails, harmful gases cannot be eliminated from the emission system, and backpressure directs exhaust toward the combustion chamber, causing the soot to mix with engine oil. Once the soot is mixed with oil, it causes the engine and bearings to wear out, leading to truck failure.
Check Your Wheels
The condition of your truck's tires will affect the smoothness of your long-distance travel. Ensure that they are in good condition and have enough pressure. If the tires show uneven tread wear, they aren't aligned correctly, and you should take appropriate action. You should also consider rotating the tires to promote equal wear and prolong lifespan.
Ensure All Lights Are Working
Check all lights and signals on your truck to ensure that they are functioning correctly. You don't want to start your journey only to find out that your rear lights and indicators aren't working. You'll need them a lot, so they should be working well. If some lights are dim, have a motor electrician check them and provide a suitable solution.
Check The Fluids
Your truck relies on several types of fluids to function correctly, and it's essential to ensure that they are at the right levels. Failure to do so can cause your truck to experience operating difficulties. Before embarking on your long-distance journey, check if the engine oil, power steering, transmission, and windshield washer fluids are at the correct levels, and top them up if necessary.
Additionally, it's crucial to examine whether your engine coolant is sufficient. The coolant prevents the engine from overheating in extremely hot conditions and freezing in cold weather. Even if the coolant level is adequate, replace it if it appears dirty to prevent component damage. If your next oil change is coming up soon, it's best to schedule it before starting the journey to enhance your truck's performance.
Ensure The Battery Is Fully Charged
A long-distance drive requires a fully charged and robust battery to prevent your truck from breaking down in the middle of nowhere. If your battery has been in use for an extended period and you doubt it can handle the upcoming journey, consider investing in a new battery.
Conclusion
The success of your long-distance journey largely depends on the state of your truck. If your vehicle has mechanical or electrical problems, it's likely to break down, costing you more money in towing services. To prevent this from happening, have your truck checked by a professional mechanic who can diagnose and fix any issues before you hit the road.