The inaugural Festival of Arabic Music & Arts (FAMA) is presented by the Canadian Arabic Orchestra (CAO) and began its run on October 28th, 2017 and will run until November 12th, 2017. The annual festival will bring together over 100 local and international artists to four cities and ten venues, Toronto being one of these cities.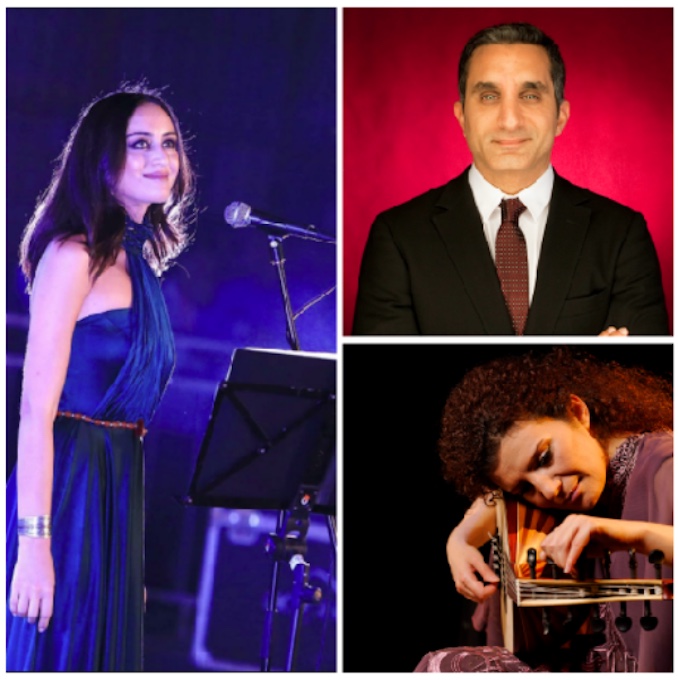 The festival was opened at Koerner Hall in Toronto this past Saturday, October 28 with celebrated Iraqi guitarist, singer and composer Ilham Al Madfai and Toronto's three-time Juno-nominated Sultans of String.
Other shows you should watch out for in Toronto
-French-Syrian singer and female oud soloist, Waed Bouhassoun will perform November 1 at the Revue Cinema
-There is a joint production with multi-award-winning Lebanese composer, singer, and musician, Charbel Rouhana and the Canadian Arabic Orchestra that will take place November 3 at Jane Mallet Theatre inside the St Lawrence Centre for the Artsin Toronto and November 5 at Monument National as part of Festival du Monde Arabe de Montréal.
-Be sure to catch the world premiere of Origins which unites the traditional Native songs and dance of Laura Grizzlypaws and the music and song of the Canadian Arabic Orchestra. It will take place November 9 at Aga Khan Museum.
-You can also see live the music of Syrian Youtube star Faia Younan taking place on November 10 @ Isabel Bader Theatre where the art exhibition Reminiscing Damascus by Rana Hatmal will also be on display.
-Looking for a laugh? The comedy of Egyptian comedian, writer, producer and cardiothoracic surgeon Bassem Youssef will take place on November 11 at the Bluma Appel Theatre.
-The final show is on November 12 featuring the Canadian Arabic Orchestra with Iraqi Oud Master Naseer Shamma in "On The Way to Baghdad", held at the Living Arts Centre.
For more information on the Festival of Arabic Music & Arts, please visit their website.