Travis Petersen (aka The Nomadcook) is heading due east for a stint in Toronto in May with a special pop-up dinner event at Oyster Boy on May 21, 2017 as well as a few private events. The Masterchef Canada contestant from North Vancouver tells us it's been a reoccurring dream of his to venture into  Toronto and Montreal. He's leaving his comfort zone to visit the two hottest cities in the country when it comes to food lovers.
After filming Masterchef in the Fall of 2015, he went back to Alberta and was keen to continue with his then career in the Oil & Gas industry. He was a business development manager for a British company. However, it was 2015 and the recession in Albert go worse. Cut back were inevitable. Two months after returning from Masterchef, he was laid-off, leaving amicably and given a decent severance. It was that turning point in life that he decided this was the right time to follow his passion of becoming a chef. When Masterchef premiered in February 2016, the exposure gave him the confidence to really get things going. "I left Calgary for Kelowna and started my company, The Nomadcook. I set a goal for myself and said if I could reach 15 events before the end of the summer I would move my home to Vancouver (7 years after leaving)." said Petersen. By that September he had reached over his goal of 24 private cooking events and by the year's end he had accomplished 48 in total.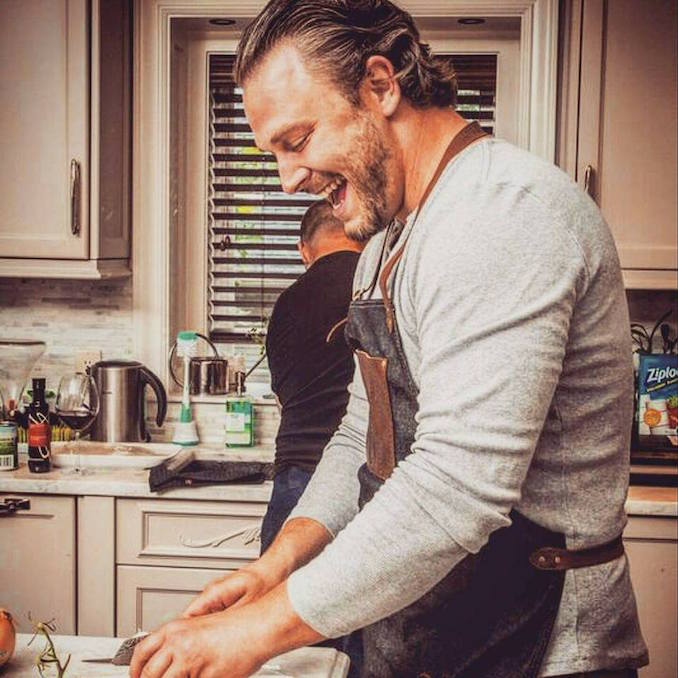 "Cooking was always something I just enjoyed doing. I love cooking for people. Never in a million years did I think I would be doing what I'm doing now." said Petersen. "The love and passion I have for food grows everyday and I am so fortunate to get to go into so many different homes all over this country to cook for people. I always felt something was missing in life and I was never satisfied with my achievements in the Oil and Gas industry. Cooking has brought me such happiness in life. I never knew it but the thing I was looking for was always right there in front of me.
Petersen tell us he's actually a self trained cook. Having never worked in a restaurant kitchen or taken any culinary class he thanks YouTube and Google for fueling his passion . However, he's travelled plenty and having lived in both Australia and Denmark, Petersen says that has  exposed him to new cultures and friends who have lead him down this path. His culinary focus now is to be an individual chef who helps bring back the fun in cooking and enjoying a meal with friends.
We had a chance to chat with Petersen about his journey so far and what's happening at his upcoming event at Oyster Boy…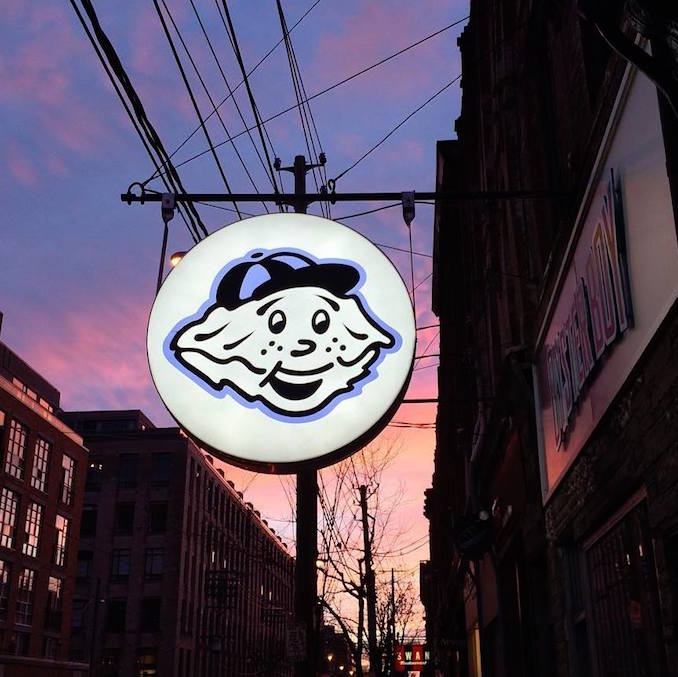 How did you land on Masterchef Canada and what was your greatest take-away from that experience?
Petersen: On a Friday afternoon, one day in April 2015, I was killing off the rest of the day when I half jokingly applied online for Mastchef Canada. I don't event think I was serious when I did it. Two days later I got a phone and from there the dominos just fell. When I got the official word in the summer I was so excited. My confidence was strong and I felt I had a great chance to win. I lasted two episodes and missed a white apron by 1 person. Although I failed and fell far from my goal, the experience humbled me and made me very hungry to prove I was better than that. The time I spent there was something I'll cherish and remember forever. I made some great relationships with other home cooks who competed and became part of this growing family; The Masterchef Canada Alumni.  All the seasons support each other and help making a trip to Toronto for someone like me, a little more easier. Elizabeth Bowers, who was also part of Masterchef Canada Season 3, is going to be helping for my big event May 21 at Oyster Boy.
So my business plan is focused on bringing the chef to the client. I don't see me opening a restaurant anytime in the next 5 years. My focus is to grow the brand, The Nomadcook. The Food Network and Reality TV have made the chef a celebrity in pop culture today. People are also to busy in their daily lives to cook at home anymore. Instead of going out for birthdays or special occasions, people are want to entertain at home without the stress of preparing food. The Nomadcook provides a fine dining experience in the comfort of your very own home. The chef will bring all the ingredients, prepare/cook/clean and serve each course with descriptions of each dish. We also offer private group cooking lessons. It's a great night for girlfriends or couples to get together and do something fun together. We bring everything to make a 3 course dinner and teach the group how to do it in 2 hours. Everyone works together and takes turns doing things.
Why are you doing pop up dinner events across the country?
Pop Up dinners are my main focus this year. I made a New Years resolution to do 12 this year and hit cities coast-to-coast in Canada. So far I've done Edmonton, Calgary and Vancouver. Halifax, Montreal and Ottawa are currently in the works. These events help build my credibility in the culinary world. These pop ups help give chefs a chance to build a name for themselves and its something The Nomadcook is going to help other chefs accomplish
I've only been to Toronto once before and it was only for a weekend. This trip is 15 days long and besides my pop up dinner,  I have 3 private dinner parties booked. I most excited to see everyone's faces right before service. The rush of adrenaline when you start to introduce the night is like nothing else. Claudio Aprile, one of the Masterchef Canada judges, might be popping by. Having him see what I'm doing now and have accomplish in 16 months would be really special. Other than that I must admit I'm a big Drake fan. I figure I can't come to his city without sending with an invite. I've been trying to hit him up on Instagram and Twitter, but so far no luck. Maybe he's a reader of TorontoGuardian?
The event at Oyster Boy came from a New Years Resolution I made while cooking for some families in Whistler over the holidays (Some being from Toronto). I was hired as a personal chef for two weeks and on New years eve, I did a dinner for 20 people. Before service, Everyone at the table had to make one resolution in front of everyone else. When it came to me, I decided with a majority of the people being from Toronto, that I would make promise to do a Pop Up dinner in Toronto before the start of summer. The next day, one of house guest told me about Oyster Boy and said I should reach out to the owner Adam Roy. I emailed him, we spoke on the phone and before I knew it, I had my venue and a partner in Oyster Boy. May 21 was decided and I'm now a month a way from making this resolution and reality.
Okay, what's your favourite cuisine?
My favorite cuisine is Seafood and Asian flavors. I grew up in Vancouver and my exposure to Asian cooking helped develop my palette and willingness to be adventurous with food. As I develop my craft and start to form my own style, I want to stay true to roots and was grown locally around me. Getting to travel and cook for people in other parts of the country and one day the world, I want them to understand who I am and where I come from through each bite that they have.
When you're in Toronto, what are you most excited about?
While in Toronto I plan to eat. I'm looking forward to connecting with friends and being a bit of a tourist. I'm keeping my fingers crossed for a Raptors or Leafs playoff game… I will go to one if they are still in. I have a good 7 days off from cooking while I'm in Toronto and I'm going to be up early and out the door each day. A Blue Jays day game on the 16th, my foodie to do list, the Hockey Hall of Fame and those hidden gems outside the city most people never get to see.
Toronto is the biggest city in Canada and one of our food mecas. I feel coming into Toronto I need to bring my A game. I'm leaving the safety zone of BC and Alberta, where I have a ton of support. I won't know a majority of the people who come to these events and that thrill of needing to make the perfect dish for them pushes me to put myself out there. I have something to prove and Toronto is next on my list. The menu I've put together I wanted to reflect who I am as an up and coming chef, yet still attract the everyday person.
Travis Petersen, aka The Nomadcook, presents "Little Chef, Big City" pop up 6-course dinner at Oyster Boy (872 Queen Street West) on May 21, 2017.  $120 per person (limited tickets left). For more information or to reserve a seat email thenomadcook@outlook.com.