We have a lot of feline loving friends that come visit our site so I wanted to share this  Catspiracy theory campaign created by PetSafe, one of the world's most trusted brands for pet owners worldwide. Not only did this spot put a smile on my face but it did make me wonder if the theory could be reality. Kidding! I think.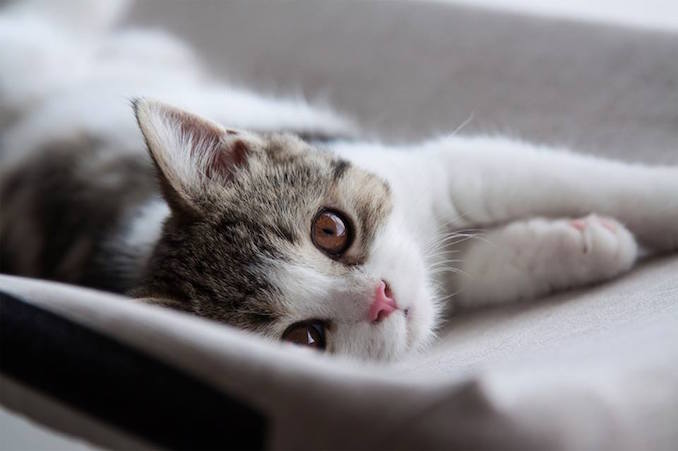 In the video, cats wonder if the ScoopFree Self Cleaning Litter Box is actually a poop harvesting machine. "We sh*t on fancy odour absorbing crystals and then once you're gone, some fancy robot can sense it!" says Kiwi, a fluffy white fur ball. "That's when their cyborg dumb butler rakes the deposit into the harvesting bot. I don't even remember what my poo smells like anymore."
LOL
Watch…
I was curious (did I ever mention my nickname was kitten when I was little? For real!) like the cats about the theories so I had to check the site.
We know the spot is to promote the PetSafe ScoopFree Self-Cleaning Litter Box,  a hands-free and odourless way to get rid of (or as the cats may think, harvest) furball's number two's but the campaign is a fun watch! Definitely caught my attention!
For more info visit www.petsafe.ca.
Now what about those hairballs?