Ceréna Sierra is a multi-talented recording artist from Toronto, Canada. Born to Colombian immigrant parents who picked up on Ceréna's natural musical abilities at a young age, they attended prestigious arts schools including earning a Bachelor of Arts in Music Theatre Performance at Sheridan College.
Ceréna Sierra's accomplishments leading up to the release of their debut album prove their perseverance as an independent artist is paying off. With over 6 million streams on Spotify, House Arrest is a huge success. When the music video for Maxed Out was released, it went viral and became the #1 trending video on YouTube Australia, Sweden, and Brazil, garnering over 1 million streams in just two weeks. Together with "In The Name Of Love", House Arrest has more than 2 million video streams on VEVO.
In Canada, their single Synthetic peaked at #10 on the iTunes Dance Charts and #56 overall. In The Name of Love amassed over 2000 radio plays in North America and Ceréna was awarded Artist of the Month on CKXS Radio, as well as being nominated for Bell Media's Emerging Artist Award. With critic's favourite Why Do I (Still Love You) receiving rave reviews by some of the biggest electronic music platforms (YourEDM, Dancing Astronaut, TuneCollective, The Music Ninja), and many other tracks picking up steam on Spotify, House Arrest is only just beginning to dominate the music scene.
Name:
Ceréna Sierra
Genre:
Pop
Founded:
1991
# of Albums:
1
Latest Release:
House Arrest
Latest Video:
Maxed Out
Latest Single:
Chosen
Favourite Restaurant:
Superpoint. One of the best meals I've ever had in my life… and I eat A LOT.
Favourite band as a teenager:
Britney Spears
Favourite band now:
I'll forever love Godney, but right now I would say bad gal Riri.
Guilty Pleasure Song:
I have no guilty pleasure songs haha. Not ashamed of my undying love for ABBA.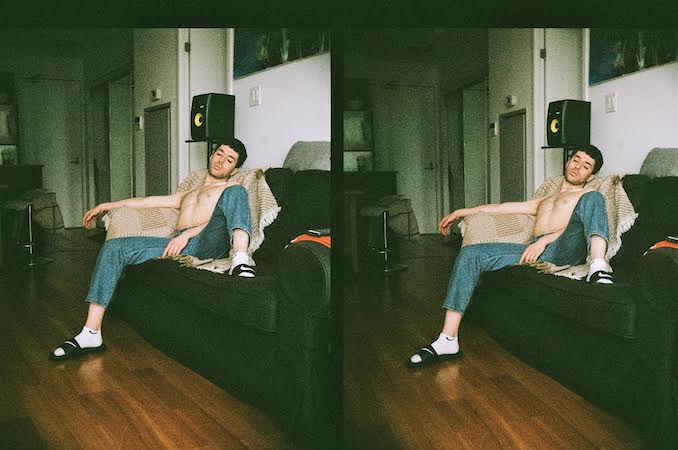 Live Show Ritual:
MEDITATION.
Favourite local artist:
Myst Milano. So dope.
Sneaky Dees nachos, pasta from Terroni or a superfood salad from Fresh?
FRESH. Nothing beats a healthy yet delicious meal.
Queen or College St?
Queen.
Trinity Bellwoods or Highpark, Riverdale or Kew Gardens?
Can I rep North York?
EP or LP?
LP. A lot goes into the order of songs on an album and I want people to experience that.
Early Bird or Night Owl?
Night owl for sure. I get this surge of productivity at midnight and I love to party.
Road or studio?
I wanna be on the road so bad. I've been in a studio for too long and I'm dying to travel and meet fans from all over the world.
Swiss Chalet or Roti?
WHY YOU MAKE ME CHOOSE FAM. I love my roti, but I have a soft spot for Swiss Chalet. It's what I asked to eat for my birthday this year. We ordered in and it was glorious.
Where can we follow you?
I'm the most active on instagram. @escerena
Any upcoming shows or releases?
YES! June 20th at 183 Geary Avenue, hosted by R. Chung from G98.7, with special performances by Charmie, Tracey Kayy and the kids from Millenium Dance Complex.