Power Ball celebrates 18th year with fundraising event to support Toronto's non-profit public art gallery that is devoted exclusively to contemporary visual art, The Power Plant.
Several local and international artists and performers will be on site to provide entertainment to guests with works designed with the year's theme in mind – Pleasure Principle. Here is what to expect.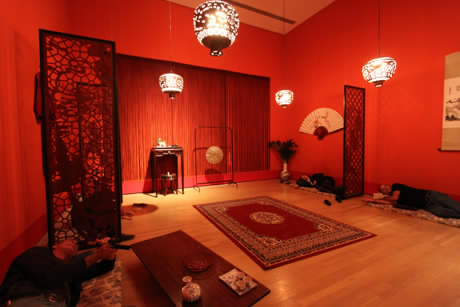 Installation artist Karen Tam will create an opium den specifically for the event. Her previous installations have included opium dens like this one in Montréal from 2010. It was created with wood cutouts, mats, pillows, peacock feathers, vases, abaci, rug, curtains, bronze lanterns, tables, ceramic stools, gong, YSL Opium perfume, papier-mâché pillow, terracotta warriors from Wal-Mart, kimino-robe from Chinatown, clay figurines, tea-set, kung-fu shoes from Dollarama, fake antique opium pipes, paintings by Lui Luk Chun, soundtrack from Chinese Firecrackers CD, opium paraphernalia from the Redpath Museum collection and private collections.
Artist Laura Kikauka explores (over)stimulation, comfort sensuality, fantasy and imagination with her installation.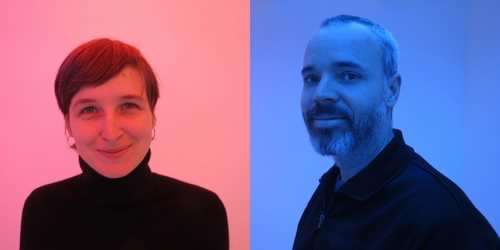 Check out the playful nod to childhood memories and games by local artists Coryn Kempster and Julia Jamrozik. The two artists began their journey in Toronto before heading out to work throughout the world on various project, garnering them many awards and international recognition. They currently divide time between NYC and Toronto.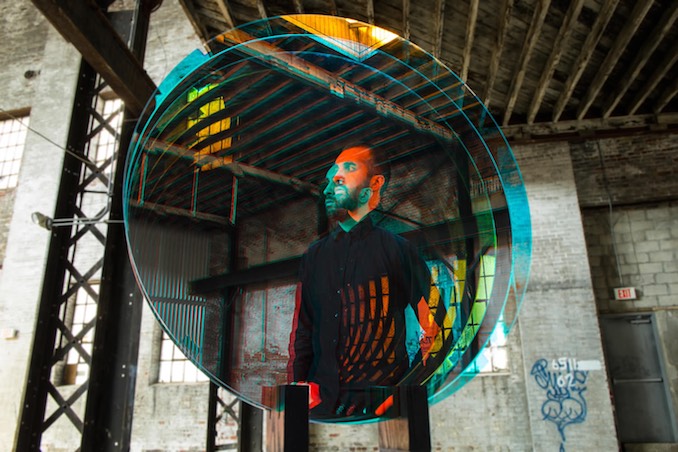 Jordan Söderberg Mills will bring on an awesome light projection piece that will aims to evoke ecstasy and euphoria through his interdisciplinary art. Check out more of his work with light and the refraction of it on his website.
As a bonus, VIP guests will be treated to a special presentation by New York-based artist Ryan McNamara. The VIP area will also include custom cocktails from BarChef.
The musical guest of the evening is Chicago based house music pioneer DJ Mark Farina. Farina will also play one of the Sunset Sessions events that we are Media Partners for. He will play Sunset Session on August 13th at Sunnyside Pavilion.
The annual event will host 1,500 guests and is a huge part of the support needed for programming, exhibitions and educational events that are part of The Power Plant's focus.
See more info on their website.