We've been visiting the Royal Ontario Museum ever since I was little. I remember exploring the different galleries and someday wishing that I could be one of those excavators who laid claim in discovering some ancient treasure. As I got older, I found myself enrolling into a variety of art classes with world renowned artists and exploring wonders of the world through lectures.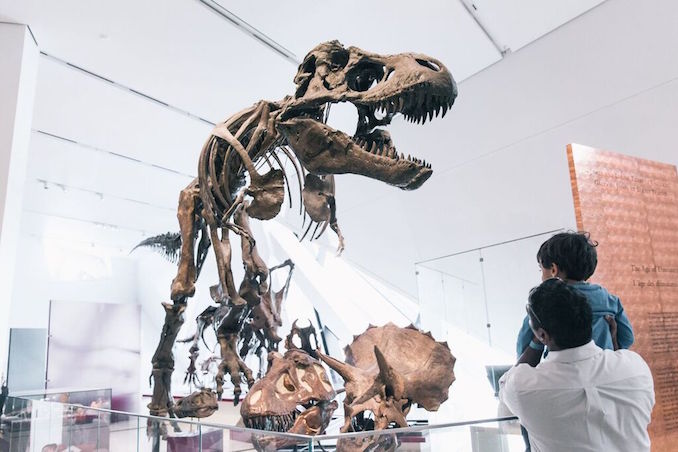 As a parent now, I'm rediscovering the ROM through the eyes of my kids. They've been able to draw attention to things I may not have noticed in the past and we've also experienced things that were not there when I was a kids. One year we did a sleepover that was one of the coolest experiences ever!
With our love for this museum, I thought I'd ask them what they think are the 5 best Galleries at the ROM to visit for kids…
THE BAT CAVE: Exploring this dramatic cave is something kids keep going back to. There are more than 20 bat specimens and over 800 models in this realistic replica of a cavernous cave based on a one located in central Jamaica.
DINOSAURS: (James and Louise Temerty Galleries of the Age of Dinosaurs) Hundreds of specimens from iconic creatures to other living species of the dinosaur age are on display here at one of the world's best collections. What's really cool is the recent discovery and ongoing updates of a new species. Something fun they are doing right now (until April 3) is inviting visitors to take a photo at the exhibit and see how T.rex comes alive through augmented reality.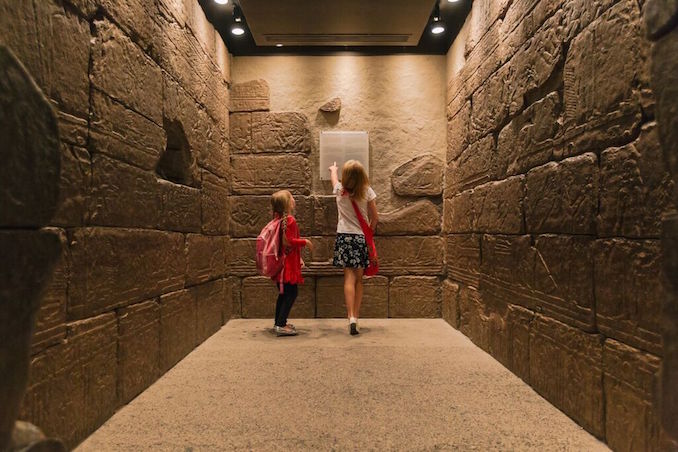 EARTH'S TREASURES: (Teck Suite of Galleries: Earth's Treasures) Colourful natural gems, minerals, meteorites, rocks can all be find in this sparkling section of the Museum. The gallery also includes an interactive activities, a giant pure gold coin, a touchable wall of gold ore and more.
BIODIVERSITY: (Life in Crisis: Schad Gallery of Biodiversity) This space is dedicated to life on Earth from past, present and into the future. The natural history collection raises awareness of significant changes happening to the conservation and survival of life on land, sea and air. Specimens in jars and in drawers are worth seeing. We've sometimes stumbled across ROM's researchers and curators in the exhibit who are always happy to chat with visitors.
CBC DISCOVERY GALLERY: When kids visit any museum, it's a constant worry that little ones want to touch everything in sight. Many galleries will keep things behind glass but here in this dedicated space, parents and kids can freely touch everything and are invited to. Activities here are designed to engage kids based on the collections of the ROM in a safe and fun environment. Curious minds can explore and trained staff are nearby to answer any questions. Even the youngest visitors can play, dig for dino bones and try on medieval costumes.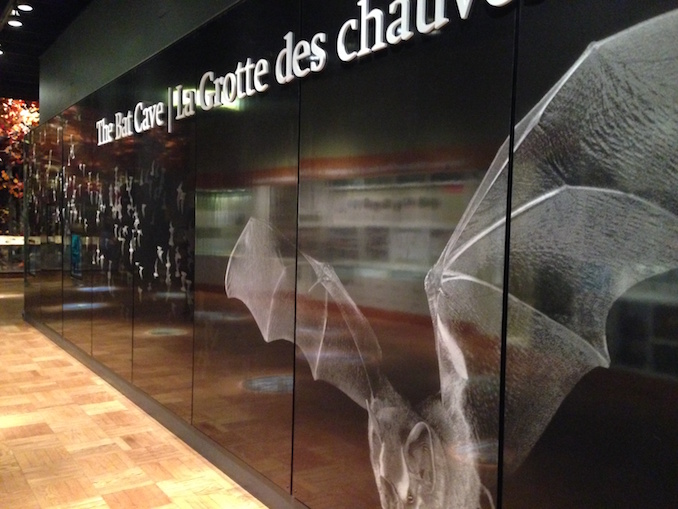 How do you make the most of your trip to the ROM with kids?
Plan ahead! Choose two to three galleries to start for a two hour visit. Check the website for any special events that may be happening like Big Weekends where oodles of hands-on activities are included for families.
Download the ROM app on your smartphone or tablet before you go. Then, look for the QR codes around the museum that will definitely enhance your visit with additional exhibit information and augmented reality experiences.
The ROM also has complimentary WiFi.
The ROM is stroller friendly with elevator access.
There is a family friendly cafe on the lower level of the ROM that serves hot meals and snacks. But visitors can also bring their own food and enjoy in a designated eating area.
The ROM is public transit accessible via the Museum Station (which is pretty cool in itself!)
If you have slightly older kids you may want to watch the Ben Stiller movie Night at the Museum before a visit just for fun! Remember when I had mentioned the sleepover opportunity? That happens several times throughout the year…highly recommended!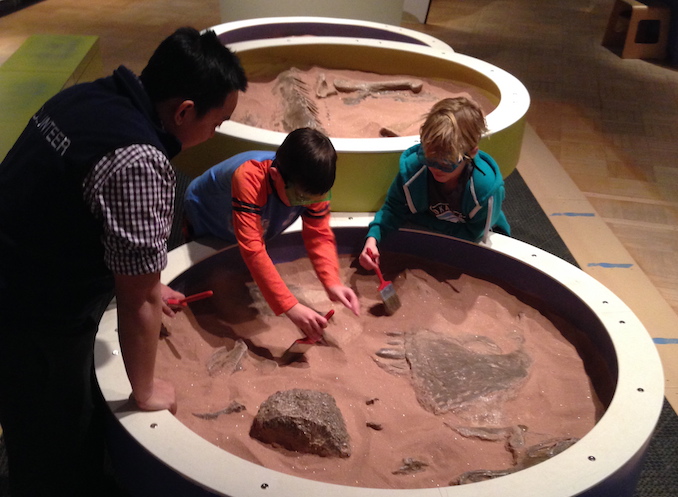 Why a Family Membership Makes Sense?
You can see all the benefits on their website. Currently there's a limited time special promotion for Family Membership: now $113 offer available until March 31, 2016. (Regular price: $149) Obviously, the savings will come in handy for families as it offers unlimited access to the galleries and exhibitions. A family membership admits two members named on cards, plus four children (17 years of age and under). A real value for families with more than two kids.
The ROM is a popular destination for tourists and locals alike. But what I find really handy is the membership allows you to by-pass the ticket purchasing line. During peak hours this is valuable time that won't go to waiting, especially with kids.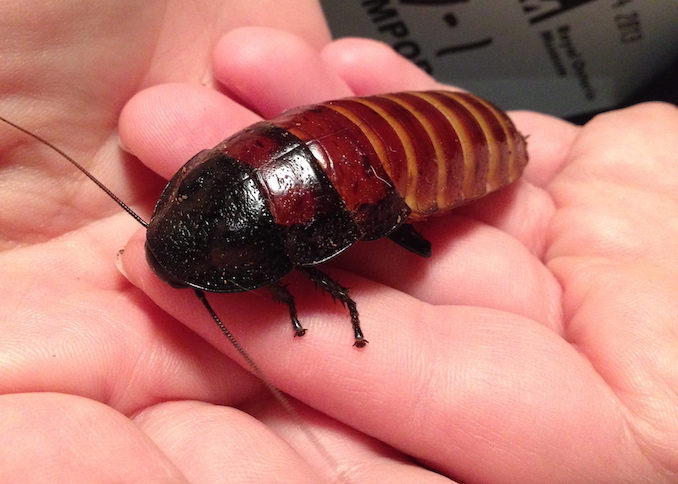 ***
*CONTEST CLOSED*
CONTEST GIVEAWAY:
Tell us what your favourite gallery is for a chance to win 1 of 2 one-year Family Memberships to the Royal Ontario Museum!
To Enter on Twitter:
Follow @TORguardian and @ROMtoronto on Twitter.
Tweet out "My family's favourite gallery @ROMtoronto is _________. #ROMmembers @TORguardian"
ReTweet This Tweet
#CONTEST: I Love these 5 favourite galleries for kids at @ROMtoronto. #ROMmembers – https://t.co/eYR09JRtry pic.twitter.com/F1KYLWjzOh

— Toronto Guardian (@TORGuardian) March 25, 2016
To Enter on Facebook:
Follow TorontoGuardian on Facebook and find this post.
Tell us your family's favourite gallery at the Royal Ontario Museum in the comment section below this post.
Share this post on facebook.
Two winners will be selected at random from all eligible entries on April 10 2016. Prize must be accepted as awarded.
Good luck!