Four hundred years ago in Japan, a complex social structure existed in which gender involved more than a person's biological sex.  Age, position in sexual hierarchy, and appearance were also considered. This fascinating new exhibition, Third Gender: Beautiful Youths in Japanese Prints, at the Royal Ontario Museum (ROM) examines the unique position of wakashu – youths who were deemed neither "adult man" nor "woman".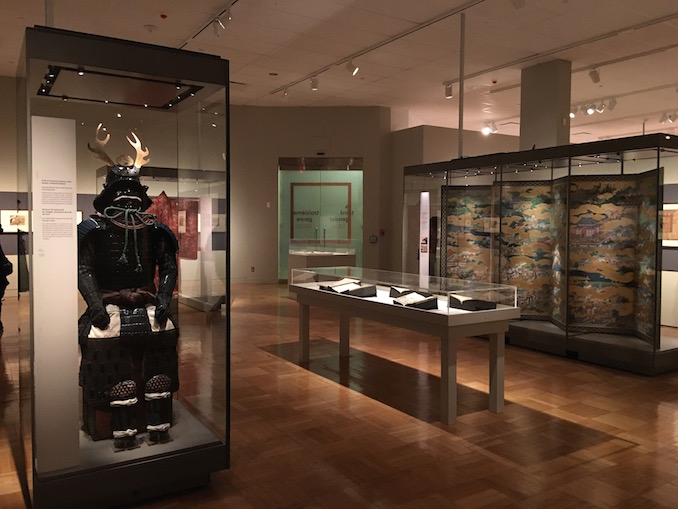 Over 70 significant works are on display from the ROM's Japanese art collection – the largest in Canada. Many of the art have never been displayed in public including detailed woodblock prints, screen paintings, illustrated books, and more, that explore the issues of gender in Japan's Edo period (1603 – 1968).
This is the first North American exhibition that focuses on wakashu (literally translated as "young companions") who were considered objects of desire for both men and women. This exhibition offers insight and understanding the role of  wakashu within the Edo social structure.
The exhibit is shown in groupings beginning with an introduction of wakashu and their unique appearance – the main aesthetic feature is a small shaved spot on top of the head. Their clothing was more alluring as depicted in the art shown here. As you walk through the exhibit, it's interesting to learn that all men were wakashu at some point in their lives. Here we also learn about the wakashu's role in various relationships and widely accepted in the Edo society. These relationship never led to marriage but that's not to say they weren't romantically involved. The relationships were also considered educational. Even adult samurai would mentor and protect younger wakashu in their social class.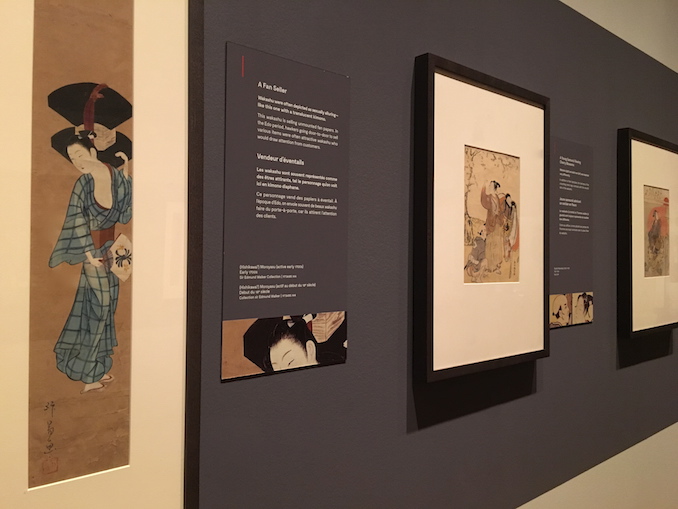 But wakashu wasn't just desired by men. Women passionately sought after them as well. Typically their encounters would have the wakashu take a more active role unless the woman was older, she may have preferred to be the dominant one. For them, wakashu was a symbol of youth and energy.
The exhibit also explains the "pleasure districts" that were legal during the Edo period. At it's peak, Yoshiwara Pleasure Quarters covered over 80,000 square metres and housed about 10,000 people. Not all were wakashu, prostitutes and clients but also performers and musicians who entertained visitors.
Also displayed are master printmakers erotic prints or "shunga" that were produced by men for men. Scenes portrayed in the detailed prints show a variety of sexual relationships that were accepted at that time (married couples, men with women, men with wakashu, women with wakashu).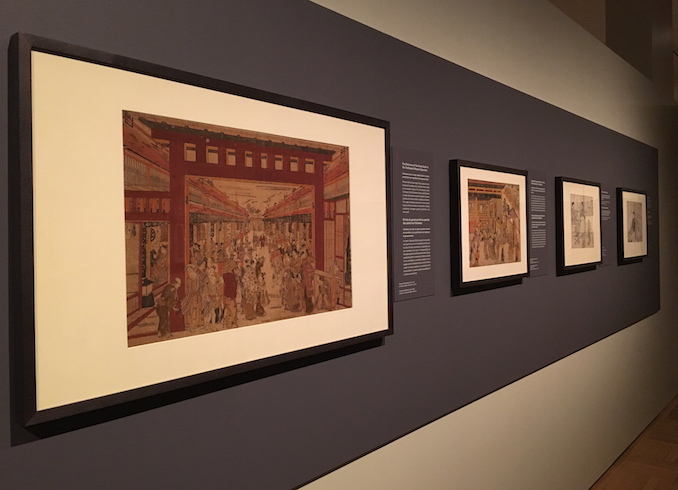 "A Third Gender invites ROM visitors to think differently about gender and sexuality and we anticipate the exhibition will be of interest to a diverse audience." said Dr. Asato Ikeda, curator of the exhibition and Assistant Professor of Art History at Fordham University, New York and the ROM's 2014-2016 Bishop White Postdoctoral Fellow of Japanese Art and Culture.
The exhibition officially opens May 7 and is on view until November 27, 2016 and is included with general admission to the ROM. Great programming including three lectures are also open for registration.
For more information visit rom.on.ca