The Pusateri's family is a great story from Toronto. Three generations turn a family fruit market into a go-to fine food and grocery store chain.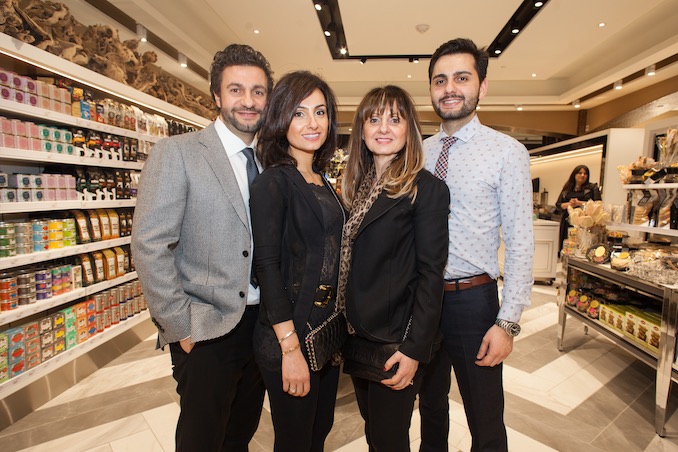 I worked for the Pusateri's in Yorkville for several months while home from University after my first year. This was over 10 years ago but I still remember how hands on the family was and how cool it was that they all played such a big part in the company.
At that point, the Pusateri's chain had their store at Lawrence and the store I worked at in Yorkville. They were also running their catering company, which I also served for on occasion. Today, they are opening more stores as well as Sak's Food Halls by Pusateri's. Soon, a store will open at the RioCan Oakville Place as well as their 2nd Sak's Food Hall setup in the Eaton Centre. Their first food hall store is in the Sak's at Sherway Gardens.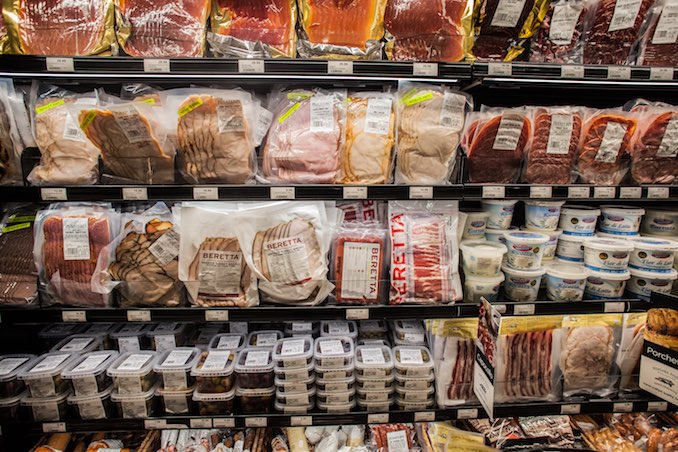 It was at the opening to the Sherway Gardens Food Hall that I got to reunite with the family. The original store was started by the father of Cosimo Pusateri in 1963 and he later took over the business with his wife Ida Pusateri until his passing in 1995. Ida continues to run the business today wth her brother Frank Luchetta who is the President and CEO. Paolo Pusateri (Ida's Son) is a manager and brand marketer. Sam Pusateri (Son to Ida) is the VP of operations and Rosanna Pusateri (Ida's Daughter) works on store design. At the event we sat down to a dinner to celebrate the opening and be treated to some food from their executive chef.
I got to chat with them a bit about their chef and the company.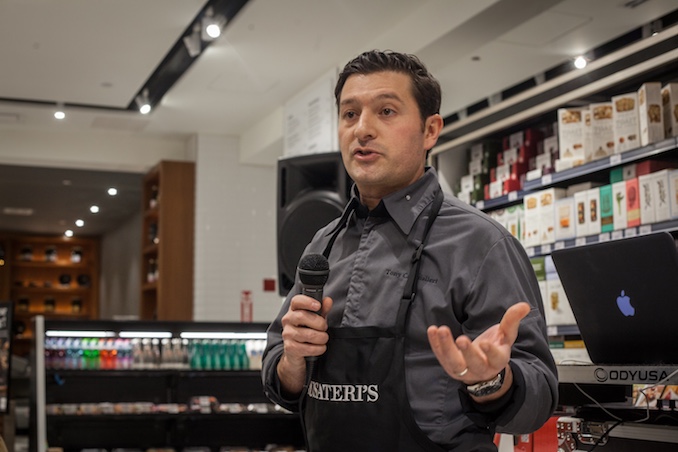 Tell us a bit about your executive chef.
Pusateri's Corporate Chef Tony Cammalleri brings years of experience to Pusateri's Fine Foods. After graduating from George Brown Culinary School and Humber College Culinary School, Tony travelled Europe, where he trained in the northern Italian city of Bergamo.
Upon returning home, Tony worked at several fine dining establishments until ultimately becoming the Executive Chef of the Royal Ambassador Event Centre and Consulate Dining Lounge in Caledon, Ontario. He was able to reconnect with his roots, having grown up in Caledon and his menus focused on locally grown products and the freshest ingredients.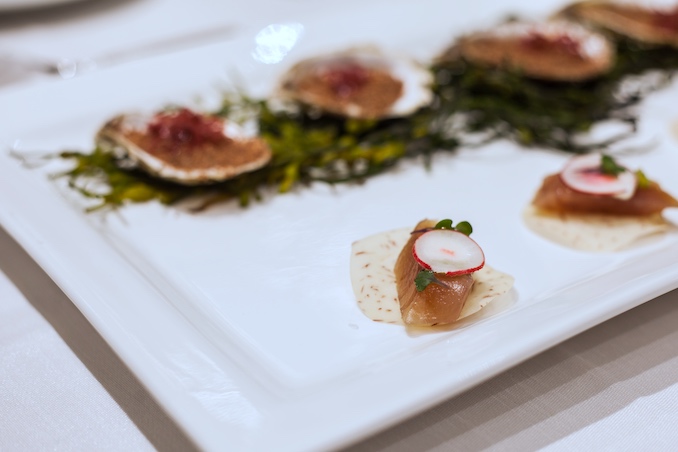 For the past eight years Tony has thrived at Pusateri's Fine Foods. In 2010 he assumed the role of Corporate Chef, overseeing the menu development and recipe production. Here he manages a kitchen team of over 80, which executes prepared foods, indulgent baked goods and creative catering everyday. Tony also conducts private dinners and tasting menus in patron's homes
What are some notable local products at Pusateri's?
We have many local products in our stores and Food Halls, some to note are: Nugateau's fabulous eclairs , The Purple Cupcake cakes, Bridgenorth Bees raw organic honey which is exclusive to Pusateri's, Pingue Prosciutto (Niagara Specialty Foods), Forno Cultura breads and cookies and Blackbird Bread Co loaves, to name a few!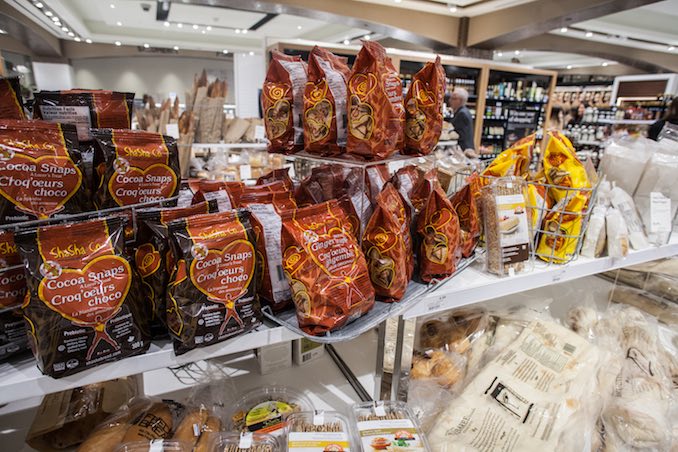 What environmental efforts do you put forth to lessen waste?
We certainly employ energy management technologies and automation where we can. For instance we've switched to paper from plastic/Styrofoam in packaging take-out food containers, coffee cups etc.
Do you work with any local charities?
Yes, Pusateri's Fine Foods works with SickKids Hospital in a variety of ways. For instance, on March 11th, the Fine Foods company hosted Tutti a Tavola at La Cucina, where patrons could take home some of the Pusateri family's favourites at a reduced price and where $5 of each $10 sampling meal from was donated to the SickKids Foundation. We also work with Art Gallery of Ontario (Galleria Italia) and Toronto General Hospital where we can.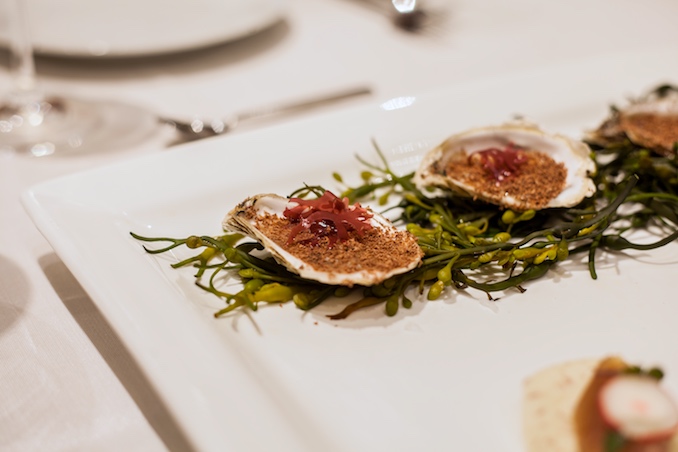 Any other info you are looking to promote.
We're excited for the store openings at Saks Food Hall on Queen Street, RioCan Oakville Place, and the re-opening of our Avenue Road location ­– all this year!
Learn more about Pusateri's on their website.