We've been noticing that there are tots around the city who have nailed the coolest and cutest urban kid looks on the streets of Toronto. Where are their adults shopping for the cool threads? Is it New York? London? LA? Nope! Stores are sprouting up everywhere that not only feature designer labels globally but also giving attention to  Canadian designers.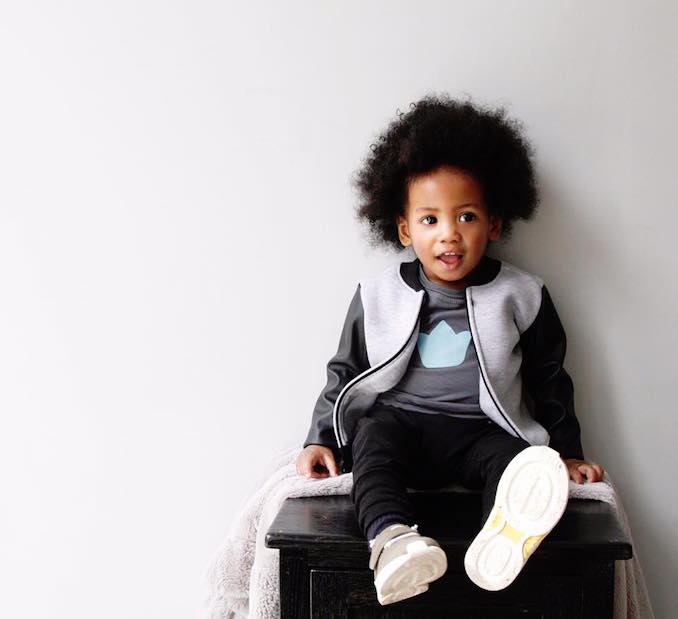 We admire the mini-stylish set. It means not only are their parents more aware of labels beyond the stereotypes, but there is growing interest in quality, design as well as function! Here are a few of our favourite local shops and Canadian designers who are addressing the needs for the urban chic.
Early Bird & Worm: (169 Roncesvalles Avenue) offers minimalist design pieces with  art and fashion for kids (and some complementary pieces for adults) from several designers. Lots  of organic certified wear and a few cute decor pieces.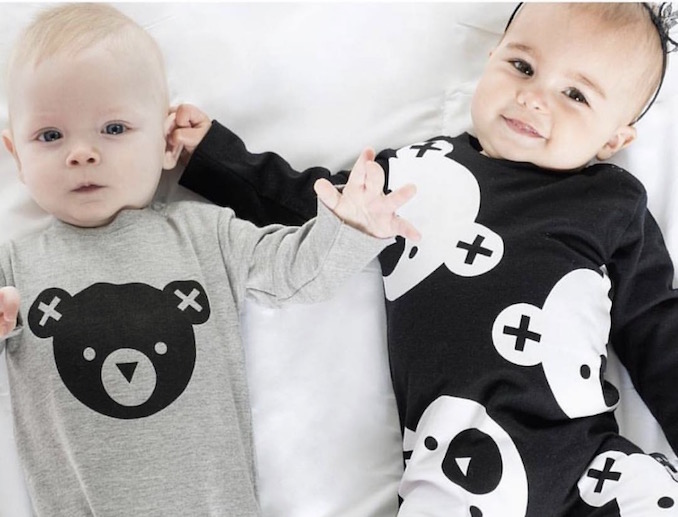 Never Grow Up Shop: (333 Lakeshore Road East, Unit B)owner Lauren Sheriff  has a keen eye for cutting edge style and is several steps ahead when it comes to fashion sense particularly for kids. Her store features hard to find designer threads for kids up to 12 years old. Labels to covet here include local and international brands like Noppies Official, Joah Love, Kira Kids, Tiny Cottons. Riley & Cru and many more – shopnevergrowup.com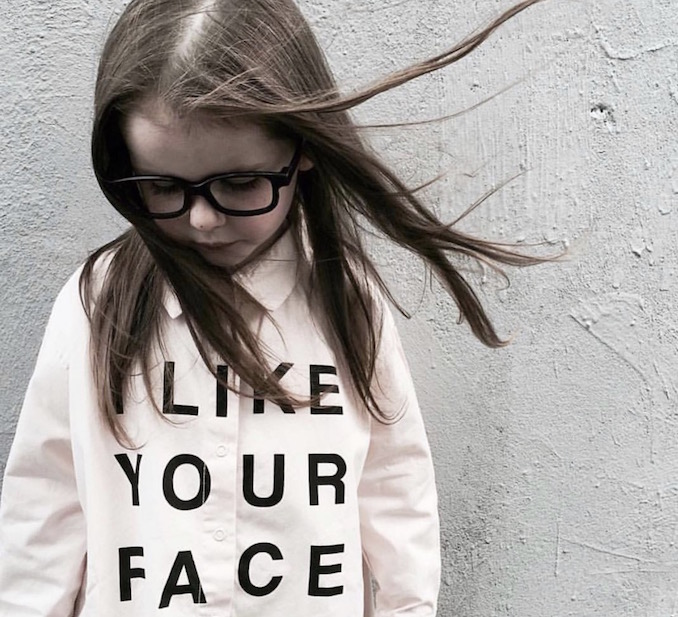 Charlie & Gus: this Toronto designer's goods have been spotted in high fashion magazines like Vogue and Glamour and we're not surprised. Tiger Harem Pants made of super soft French terry cloth are hot sellers. Susan named the line after her two kids when she was uninspired by the fashion offerings on the market and decided to start her own. She has a team of six who now work on the line including seamstresses and her own mom. Clothes are printed on 100% organic cotton. Will also be at the One of Kind Christmas Show in Toronto – charlieandgus.com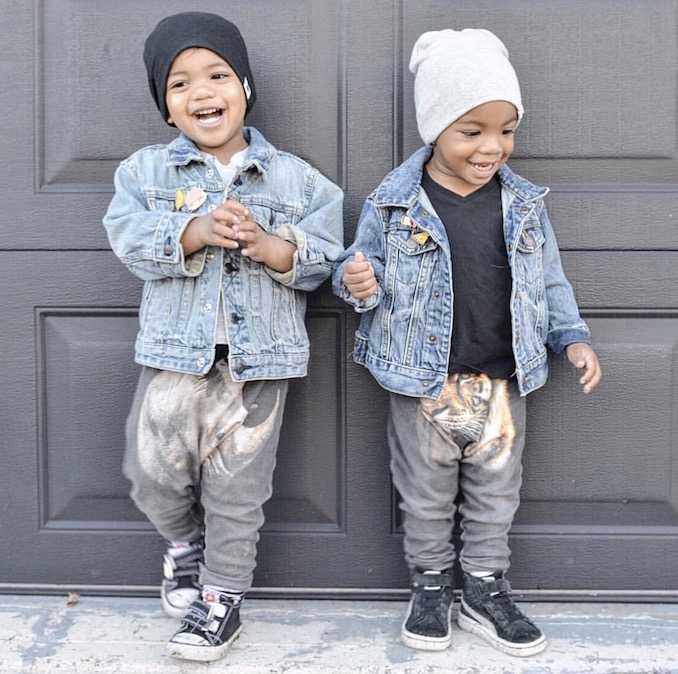 Boxing Bird Apparel: designed by super nice Tiffany Smith. Pieces are hand-made in Toronto for both girls and boys. Modern styles in rompers, jackets, dresses, tops and more. Available through various shops and online – boxingbird.com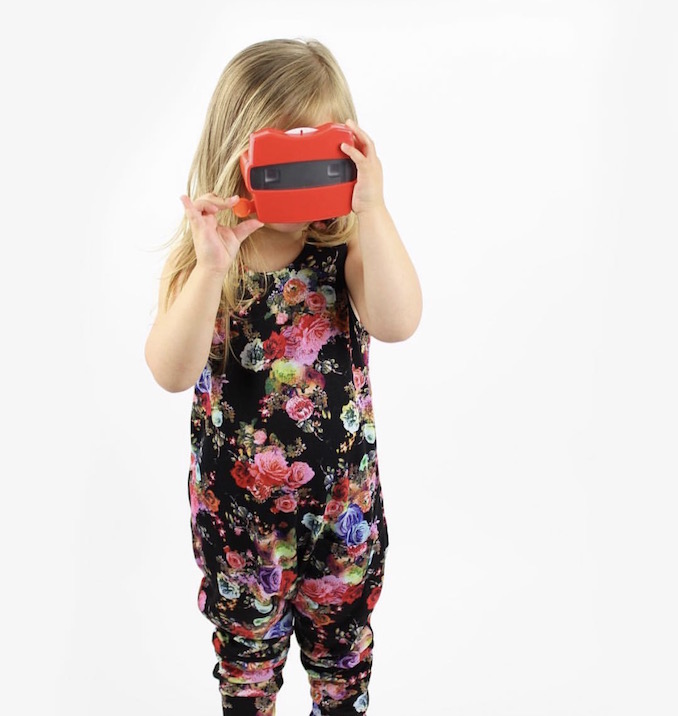 Bustle Sprouts: from the Canadian design team of Shawn Hewson and Ruth Promislow this fashion forward line offers pint-size unique designs that you won't find on every kid in the school yard. The designers (former Bay Street lawyers) already have a strong following for their adult lines. Hewson is also  a familiar faces as one of the judges on Project Runway Canada. – bustleclothing.com
Rudsak: The Canadian label that has already won the hearts of urban adults have been also creating classic cool looks for the mini generation…and when we say "cool" we mean it. Coats are made for warmth and yes, we secretly wish it was our in our sizing too. Various locations including Eaton Centre, Queen Street West and online rudsak.com.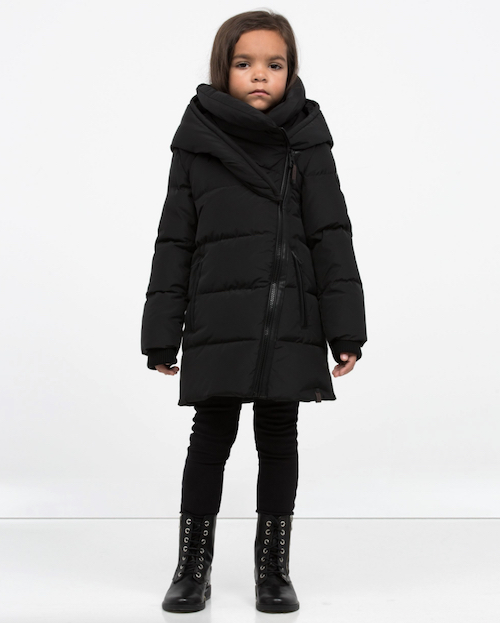 MARQ: TV personality Melissa Grelo is also a mom of a little human and has somehow found time to create a new line of stylish children's clothing when she's not on set for The Social. The line is co-created with mom Shayna Haddon owner of Haddon Strategy. Available at BRIKA (Yorkdale Shopping Centre) and online at marqdesigns.com.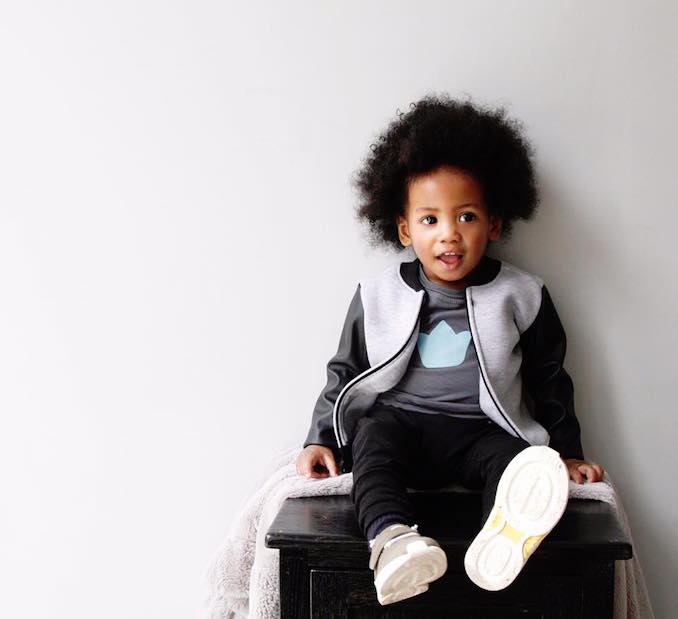 Red Thread Design: founded in 2005, this local designer focuses on ethical production of her line (seamstresses are all local as well) and incorporating Asian and retro inspired colourful prints and patterns. Too beautiful to just wear once or twice for a special occasion but no worries, her best selling Caterpillar Dress can be adjusted from baby to three years old. . Moms and aunties have fallen in love with her fabrics so she also offers adult pieces. Will also be at the One of Kind Christmas Show in Toronto – redthreaddesign.ca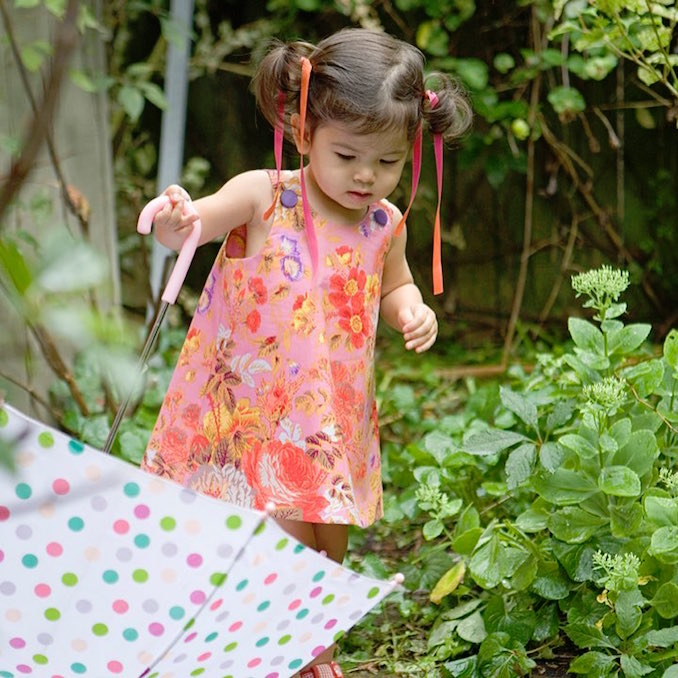 Ollie Jones: being on trend isn't too difficult when you've checked out this designer. All tee and pant designs are printed on organic cotton and created in Toronto. But how hard is it to find adorable swimwear for babies? Great find here. Will also be at the One of Kind Christmas Show in Toronto – olliejonesclothing.com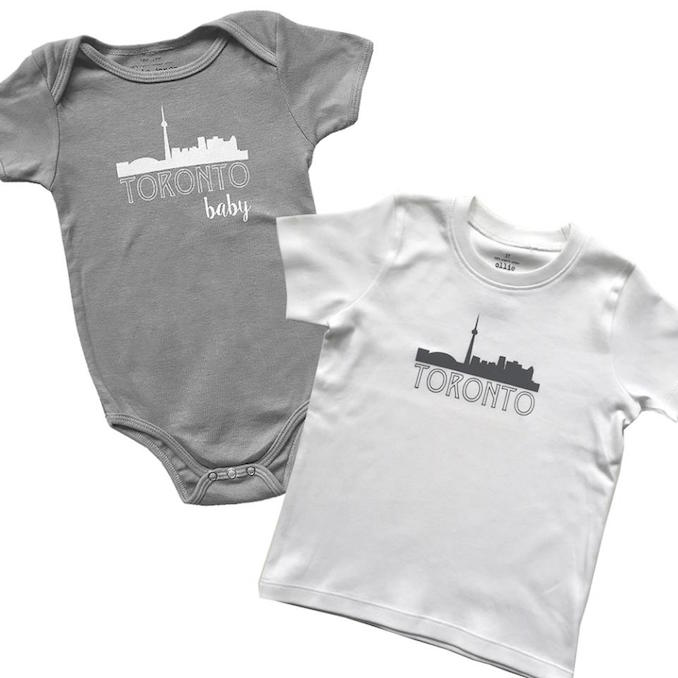 Binksy & Bobo: local designer Katrina Poole's modern pieces for little ones not only are stylish but playground friendly.Best-sellers include the Tie Dress and  Sash Top that is adjustable as your child grows. Colourful prints and fabrics are stand outs.Will also be at the One of Kind Christmas Show in Toronto – binksyandbobo.com.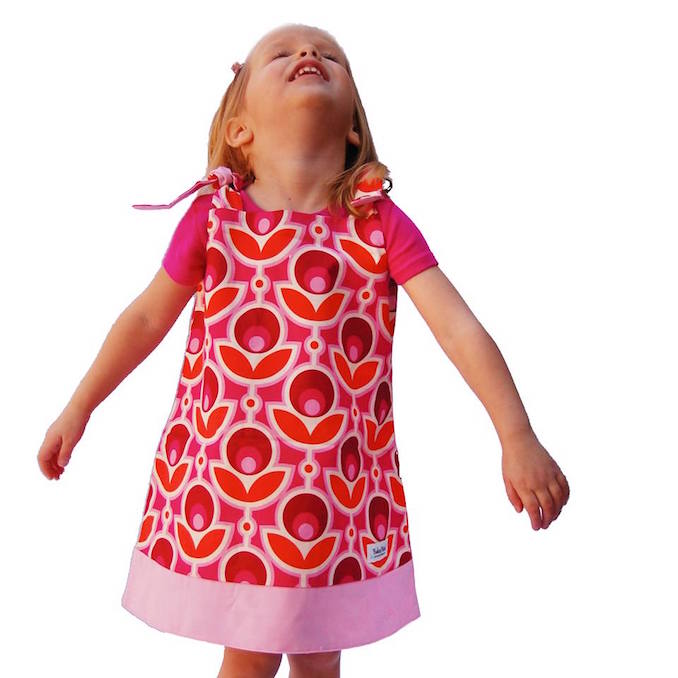 Little Birds: created by Haelie Baird Carter sources fabrics and prints as well as sews all the products herself. The Toronto based designer, and mom of two, keeps comfort and design in mind for her line of unique baby clothing. Will also be at the One of Kind Christmas Show in Toronto twolittlerbirdshandmade.com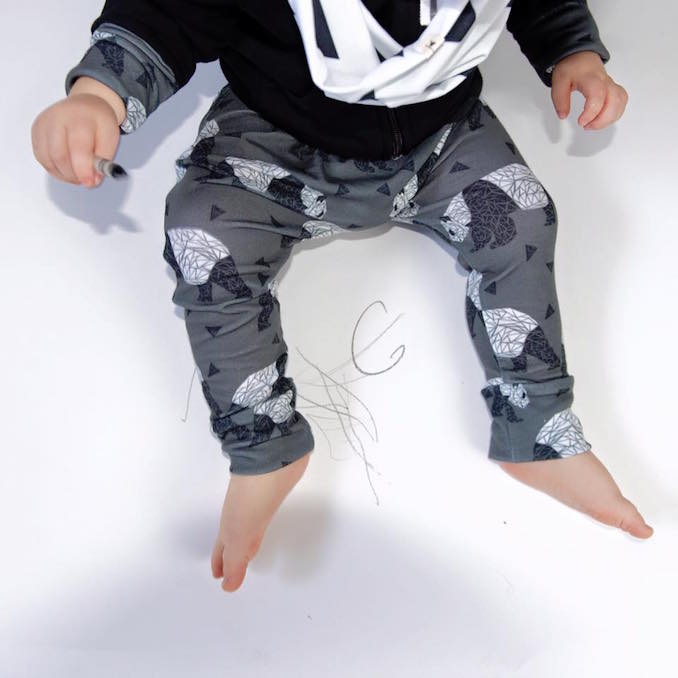 Arborist at Drake General Store: this local design house has cornered the market for onesies for the entire family. From solids to playful patterns (mounties, solar system and more) they are the most comfortable and your holiday photos will definitely be instagram worthy. Currently Arborist has a limited edition onesie that supports Sick Kids Hospital Foundation. Look for the snowmen and gingerman print. drakegeneralstore.ca.