Toronto Professionals' Volunteer Hub provides opportunities for young professionals to build leadership and career skills that help them in the real world. We recently chatted with the non-profit organization who explained how young professionals can participate and support meaningful causes.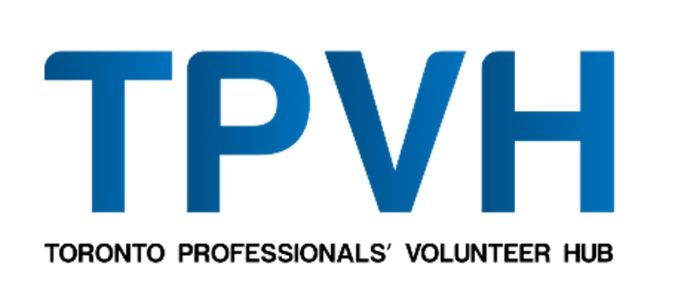 Describe your charity/non-profit in a few sentences.
Toronto Professionals' Volunteer Hub (TPVH) is a non-profit community platform that connects young professionals in the Greater Toronto Area with opportunities to contribute to their communities. Our website curates local volunteer positions offering leadership and skills development experiences, enabling young professionals to give back in a meaningful way. Our current non-profit partners include a variety of organizations, both local and national in scope. You can visit us at our website to view the opportunities and register for our newsletter to stay up-to-date on new positions.
What problem does it aim to solve?
Toronto Professionals' Volunteer Hub believe that there are many opportunities for young professionals to build leadership and career skills, but there is no effective platform focused entirely on this audience. TPVH addresses that gap.
When did you start/join it?
TPVH was officially started at the end of 2017 and went live in February 2018.
What made you want to get involved?
Having volunteered for many years with a number of organizations, I directly saw the impact that these types of opportunities can have on young professionals in terms of building career skills. However, I saw a lack of avenues for young professionals to discover these opportunities, which led to my passion for building this platform.
What was the situation like when you started?
When we started, we felt that young professionals needed a dedicated resource in the Toronto community to learn about volunteer positions. The goal was for them to be able to develop skills needed in the workplace, contribute skills they already have, and feel fulfilled in supporting meaningful causes.
How has it changed since?
Since beginning with a modest number of followers and non-profits, we have grown to over 10,000 opportunity views and 125 partnered non-profits. As well, we have made significant improvements to our website and overall user experience so that searching for opportunities could be even more convenient. We've also grown our own team to five volunteers who are dedicated to the initiative.
What more needs to be done?
We have big plans for Toronto Professionals' Volunteer Hub. We intend to create unique content focused on the non-profit sector, to build our followership, and to add new and exciting non-profit opportunities. This initiative is run entirely on a volunteer basis, and we do not collect donations, so it is critical for us to build a strong social media following and have our users advocate and share information with their networks. As more people visit TPVH, the impact of the community platform can continue to grow!
How can our readers help?
We're always looking for young professionals to build a more vibrant community of volunteers in Toronto. You can visit our website and find out more about our opportunities, as well as sign up for a newsletter.
We occasionally recruit volunteers to help with Toronto Professionals' Volunteer Hub as well! By visiting our website, you can stay up-to-date with our initiative and any new developments.
Do you have any events coming up?
While we don't have any events planned right now, you can check out our volunteer postings to find events and initiatives listed by our partner non-profit organizations.
Where can we follow you?
Website | Facebook | Instagram | Twitter | LinkedIn