With the holiday season around the corner – entertaining season is upon us with the task to beat last year's fête. As we know, the Turkey is the centrepiece of the meal, so The Carbon Bar's Chef Jonathan Viau is sharing his Turkey recipe for a perfect smoked bird, so you can slay the intimidating task of wowing your guests. The Carbon Bar, known for its family-style, southern-inspired menu, has created an easy, flavour-packed smoked turkey recipe to ensure you throw the ultimate holiday dinner that friends and family will never forget.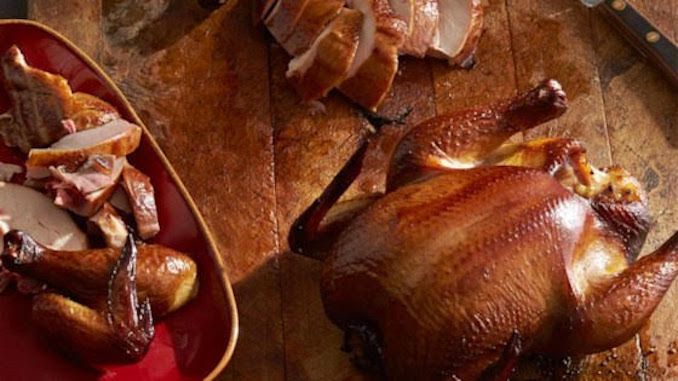 Smoked Turkey Recipe from Chef Jonathan Viau
The Rub
Ingredients
2 tablespoons kosher salt
2 tablespoons dark brown sugar
2 teaspoons freshly ground black pepper
2 teaspoons smoked paprika
½ teaspoon of garlic powder
The Brine
3 litres of pickle juice
2 litres of water
1 bay leaf
2 tablespoons mustard seed
Directions
1. Submerge the turkey into brine for 8 hours. Remove from brine and pat dry.
2. Lightly oil the turkey and rub thoroughly with the seasoning rub. Wrap the turkey in a clean garbage bag and place in fridge overnight.
3. Have a baking tray to place the turkey. Place in smoker.
4. Cook until internal temperature in the meat in the thigh reaches 165 F. Baste the turkey with the cooking juices every 40 minutes or so.
5. Once cooked. Let rest for half an hour.