POV is an organization that partners with talented, untapped youth to champion diversity and inclusion in the content production industries by increasing access to skills training, job placements, mentorship, and professional development opportunities. We spoke with Biju Pappachan, POV Executive Director, to find out more about them.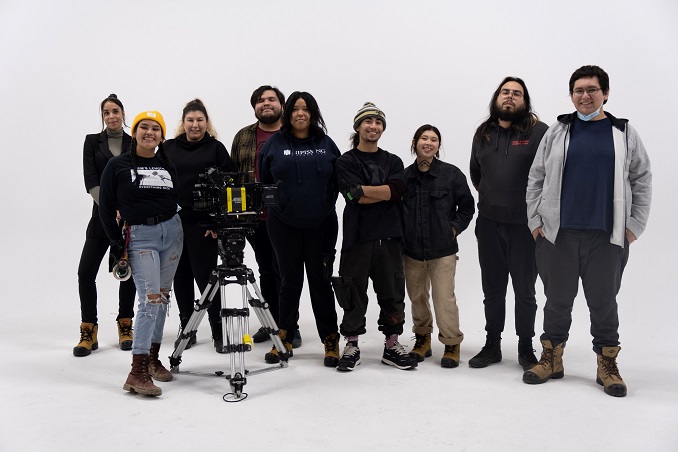 Describe your charity/non-profit/volunteer work in a few sentences.
POV is an organization that partners with talented, untapped youth to champion diversity and inclusion in the content production industries by increasing access to skills training, job placements, mentorship, and professional development opportunities.
What problem does it aim to solve?
As a country that prides itself on multiculturalism, Canada's workforce ought to reflect its population. But time and again, its largest and most lucrative industries have systematically excluded diverse communities, limiting the range and quality of ideas and talent we have access to.
Canada's creative sectors are rapidly growing, but remain a notoriously barriered workforce for diverse creatives. Canada's marketability as "the world's most diverse country" is positioned to attract investment and partnerships from abroad. With the significant growth of the sector, employers are faced with urgent pressure to secure large numbers of reliable, new talent and to ensure this talent reflects the country's population.
This seemingly straightforward task is complicated by the sector's insularity, which is managed through deep networks of personal and professional relationships. These and other barriers to access make the process of "breaking in" consistently challenging for new talent; especially for young people and for professionals from diverse communities. The result is a demographically homogenous workforce sustained by talent pipelines with a similar makeup.
In the TV, film and advertising industries, diversity in its truest form—where people of every colour and background are represented and have a voice—is more than a buzzword; it is a moral and economic imperative. A more diverse sector is a more creative and competitive one.
When did you start/join it?
Established in 2007, POV began when leaders from the film and media industry that shared a passion for community come together and were looking for ways to use their networks and relationships to find film/media professionals willing to mentor diverse youth who want to learn more about filmmaking – especially youth that face barriers and lack the connections needed to access the creative sector.
The goal was to help diverse young creatives become successful filmmakers, to develop their creative and technical skills so they can tell their own stories as well as find work in the industry. POV was started to facilitate the sharing of knowledge, experiences and ideas between Canada's professional filmmakers and talented youth who are eager to start their careers
What made you want to get involved?
POV is a group effort. We see ourselves as an industry-led organization that is here to serve diverse creatives – it is a network – that can bring together members of the advertising, film, and media community to do something worthwhile. We are actively increasing access to diverse talent regardless of their social or economic conditions while also responding to the labour demands of the creative sector and making it competitive globally.
To date, we've helped over 250 youth from across the GTA find fulfilling jobs, establish meaningful careers, and effectively mentor the next generation of content creators.
What was the situation like when you started?
While demographic data was not collected, a review of relevant Census data supports a common anecdotal knowledge of the creative sector's lack of representation, especially as you go higher up the career ladder. Although workforce diversity and inclusion are a priority across the sector, diverse creatives seem to face particularly rigid barriers to access in this sector, suggesting structural discrimination embedded in the systems that define it.
Multiple stakeholders, covert job opportunities, hidden networks, an aggressive culture that privileges on-set experience, and sector savvy that relies heavily on relationships are common barriers faced by all professionals seeking to "break in". These barriers are multiplied for young people and creative professionals from diverse communities.
How has it changed since?
POV has spent the last decade developing a model that ensures diverse creatives have a viable first point of entry into the sector.
In the last five years, we've intentionally prioritized BIPOC, 2SLGBTQIA+, newcomer and refugee communities in our work because when we centre the most marginalized, everyone wins. Slowly but surely, the impact of this work is being felt, but we are determined to do more.
To expand our efforts, we are launching the "Next Gen" campaign to raise funds to establish a permanent home. This home will increase the number of young people who receive training through our programs, give us room to grow our initiatives and secure our future in the sector.
What more needs to be done?
– Problematizing diversity may be problematic:
Problematizing diversity places focus on the individual rather than on the system, targeting an increase in the number of diverse creatives, rather than a decrease in barriers to access. The challenge of low sector diversity is better understood by problematizing access and understanding workforce composition as a measure of access. Workforce diversity is an essential priority for Canada's creative sector; creating long-term change requires redesigning processes and practices that sustain the systemic barriers experienced by diverse creative professionals.
– Everyone, together:
Long-term change will require the coordinated efforts of all sector stakeholders and participants. An exclusively bottom-up or top-down approach while sector silos persist will be limited in both reach and influence. A variety of activities targeted at different levels of the sector are needed to invoke immediate change and long-term sustained changes to practices that continue to exclude diverse creatives from thriving creatively and economically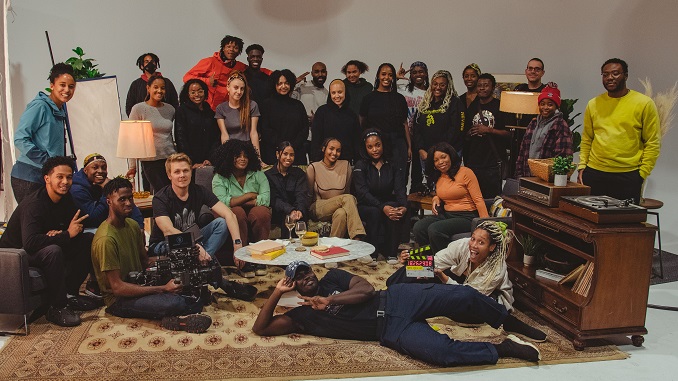 How can our readers help?
Our programs are designed for young creatives–people aged 18-29–who face economic barriers to entering the content production industries and/or who identify as indigenous, LGBTQ2S*, racialized and newcomer. Thanks to the generosity of industry and government collaborators and individual donors alike, POV's programs remain free to our participants and continue to reflect the cultural needs of the communities we serve.
We work with our donors to develop opportunities that meet their community-giving priorities. Our work is fueled and supported by the generous and meaningful donor collaborations we develop with the industry, community and government. With expertise in content creation and commitment to invest in local communities, we believe there is a natural synergy to collaborate in creating change and inclusive opportunities in the lives of diverse, talented and emerging creatives.
They are a mixture of entry-level and established industry professionals. They range from Production Assistants, Second ADs, Camera Trainees, DOPs, grip and electrics, writers, coordinators, editors, visual artists and much more. We aim to place interns in paid roles for a minimum of four months with the possibility of regular employment for interns that prove themselves as reliable, committed and talented.
If you would like to volunteer to instruct or facilitate a workshop or module or volunteer as crew for our short films, please do not hesitate to contact us. POV's programs are industry-led and based on sector professionals sharing their knowledge with our young creatives. We are looking for individuals able to donate their time and lend their expertise from one afternoon to several months, and all durations in between. Past volunteers have facilitated workshops on resume writing, film production, cinematography, sound design, navigating creative blocks, and much more.
For companies affiliated with production, we request donations of equipment and service. Many thanks to the industry professionals and POV alumni who continue to volunteer with us year after year.
Do you have any events coming up?
We are hosting an event to launch our latest research report, "Understanding Toronto's Creative Technologies Sector". The research is an exploration of the career and development pathways, employment strategies, and barriers to access experienced by professionals of all identities navigating Toronto's Creative Technologies sector.
Where can we follow you?
PAY IT FORWARD: What is an awesome local charity that you love?
The Indigenous Friends Association (IFA) is an Indigenous-led tech not-for-profit organization that ignites the Spirit of Indigenous communities to create, engage and renovate digital technologies through ethical and communal values.