If you are looking for summer campfire recipes to include on your next outing, be sure to try this Campfire Quesadillas recipe that was sent to us by the meal kit delivery company Chefs Plate.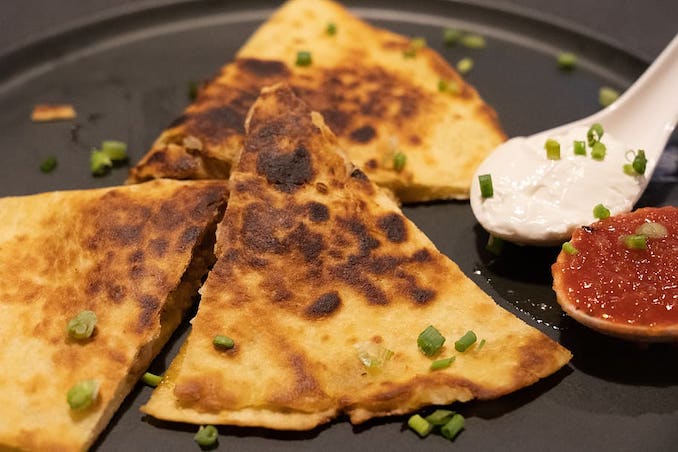 Campfire Quesadillas
Ingredients:
1 large flour tortilla
1/2 cup shredded cheese (cheddar, Monterey Jack, or your favourite blend)
1/2 cup cooked diced chicken or beef
1/4 cup diced bell peppers (assorted colours)
1/4 cup sliced onions
Salsa, sour cream, and guacamole for serving
Directions:
1. Prepare the campfire or grill and let it reach medium heat.
2. Place a large sheet of aluminum foil on a flat surface. Put the tortilla on the foil.
3. On one half of the tortilla, add the shredded cheese, cooked diced chicken or beef, diced bell peppers, and sliced onions.
4. Fold the tortilla in half, creating a half-moon shape, and tightly wrap it with the foil to form a packet.
5. Carefully place the foil-wrapped quesadilla on the grill grate or directly over the campfire.
6. Cook for a few minutes on each side until the cheese is melted, and the tortilla is crispy.
7. Unwrap the quesadilla, cut it into wedges, and serve hot with salsa, sour cream, and guacamole.