Our latest recipe comes from the Indian restaurant My Roti Place. Medu Vada are a popular South Indian spiced lentil doughnut. They are primarily made with urad dal, a lentil that is rich in protein and brimming with health benefits including being one of the richest sources of proteins and vitamin B.
My Roti Place's Medu Vada are packed with flavour and heat, making them a great pick-me-up for a hearty breakfast or mid-day snack.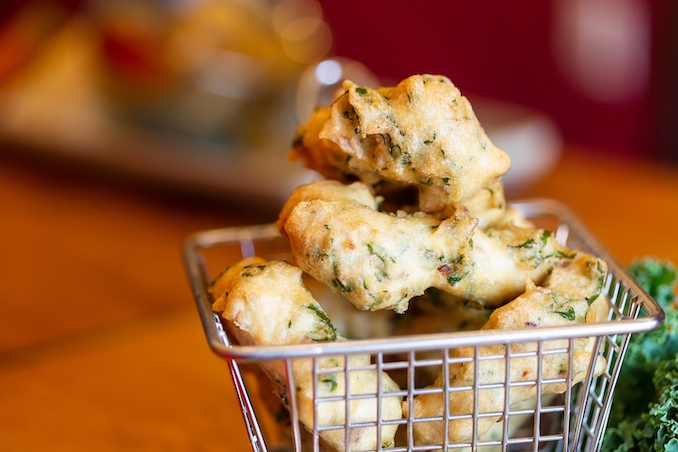 Medu Vada (spiced lentil doughnut)
Serves 4
Ingredients
-1 cup urad dal
-1 tsp salt
-1 sprig curry leaves
-2 tbsp. ginger, finely chopped
-1 green chili, finely chopped
-½ cup red onion, finely diced
-1 pinch asafoetida
-1 tbsp. cumin seeds
-1 tbsp. black peppercorn
-Vegetable oil, for frying
Directions
-Soak the urad dal lentils overnight. After soaked through, blend into a smooth texture.
-Add in all other ingredients and mix well.
-Separate mixture into small bite size pieces and roll into round balls. Use your thumb to press a hole in the centre.
-Deep fry in vegetable oil until golden brown.
-Serve with coconut chutney or a chutney of your choice.
***
For more information about My Roti Place and Chef Karthik Kumar, please visit the company's website.