I recently got to chat with the creators of a new wedding game that will make your joyous occasion stand out from the rest. Qbooth is a homegrown business in Toronto that provides a live, interactive, and personalized wedding game that uses a venue's projector on a screen along with guests' mobile devices.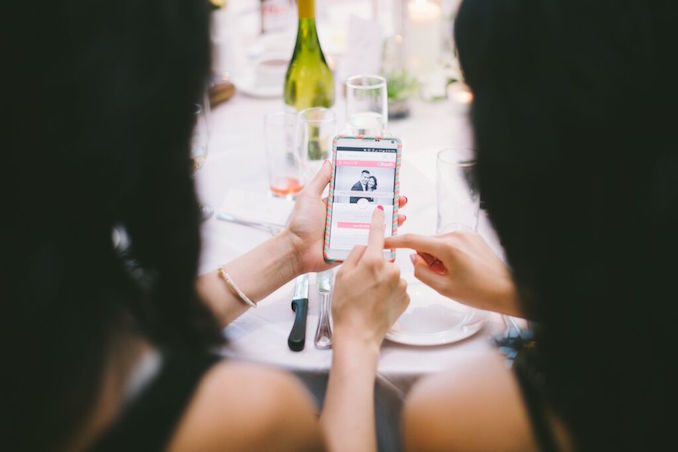 One of these games is called Know It All. In this game, guests get to know the bride and groom on a deeper level. It is a speed-based, multiple choice question game created by the bride and groom and then played live by guests at their reception. The venue's screen will show real-time feeds, live updates and scoring.
The Bliss Board is a mix of a Facebook wall and an instagram hashtag feed, only private. Guests are able to post photos and messages which are then streamed live throughout the night on the venue's screen. After the wedding a shareable digital version of the Bliss Board will be sent out to be saved.
Below is my chat with co-founder Freddy Mak.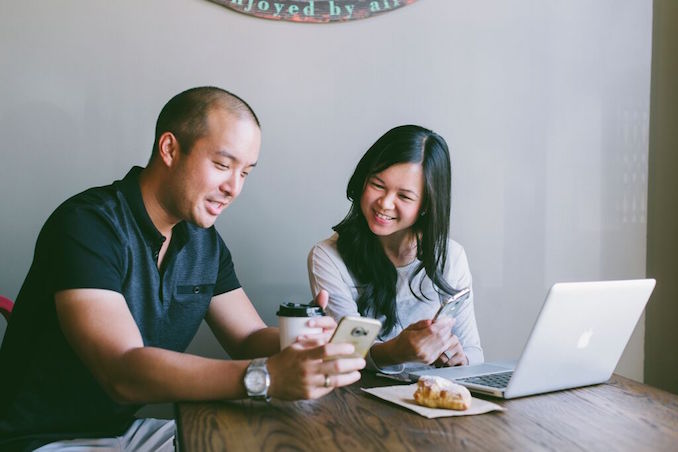 Who was involved with starting the company?
The company started with an idea I had (Freddy Mak, a real estate professional by trade, U of T grad) in early 2015, a few months before my Wedding in June. My wife and I were having trouble thinking of ways to keep our guests entertained at the reception. We definitely didn't want to play any of the typical wedding games like "The Shoe Game".
I thought since most people would have their mobile phones handy, why not come up with a fun way to incorporate them into our wedding entertainment? It would be even more fun to use the big screens at our venue.
I'd approached a friend, Tracey Mori, who was a marketing consultant at the time, and she also loved the idea and thought it would have been great for her wedding, too. We built a team of developers, and QBooth was born.
Unfortunately, we couldn't build it in time for my wedding, but we work really hard to make sure it's at everyone else's!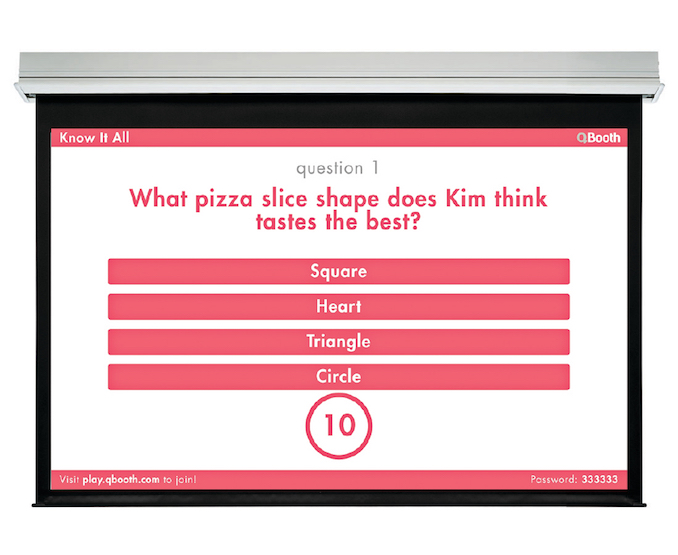 How long has the app/website been live?
We launched mid summer 2016 as a free version and will launch in January 2017 as a paid version.
How long does it take to set up before the wedding?
It typically takes 1 or 2 minutes to set up. It's as simple as logging into your account on account website!
Tell us a bit about how guests connect to the game when it begins? What is the process like for guests?
Guests are given a password, typically by their MC or DJ, or they can direct their attention to a big screen (if available) that would have visual instructions as well.
Guests open their mobile device browser, go to our website (play.QBooth.com) and login with the wedding password, their name and table number.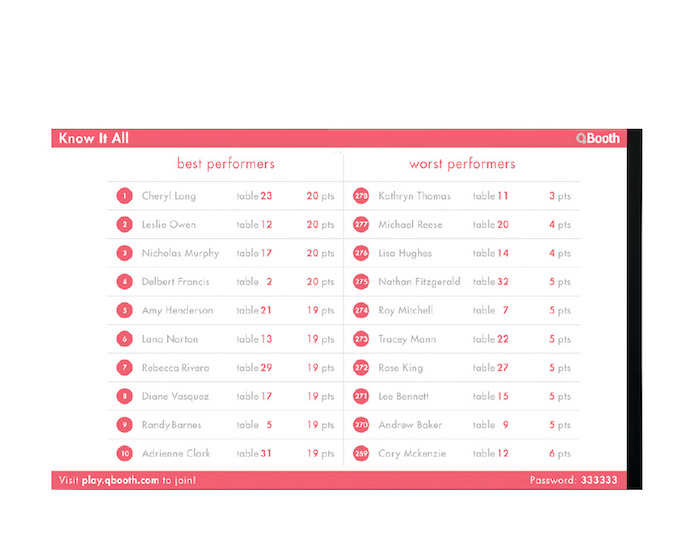 How many events have you done so far?
In just a few months, we've had over 75 events use QBooth, and over 20,000 users play our games.
How does the business model work? What is the pay structure like? Different price points?
For weddings, customers pay $159 per game and $129 for "Bliss Board", our form of a digital guestbook, where guests can post photos and messages, which can then be displayed as a slideshow at the wedding. We also provide a soft copy version for the couples to take home and share as well, as our gift to the bride and groom. We offer a full service including free customization, training for the wedding Host and full game set up.
Corporate packages vary from $189 to $399, however most businesses opt for our subscription model that is around $39/month, and offer flexibility for the number of events they want to host.
Any plans to use the tech for other events? Birthdays, anniversary, etc.
Our platform is used for a multitude of events, including anniversaries, bridal showers, company Christmas parties, and even restaurant owners who use it to entertain their customers and offer rewards.
We also host "Online Events," where people can compete in our games from around the world for prizes offered by a particular business.
What is the best part about doing business in Toronto?
QBooth has seen tremendous success in Toronto because of the fact that people here love trying new things and are open to new and innovative ideas. We pride ourselves on being the first of its kind: a fully customizable, live and interactive entertainment platform, and the people of Toronto understand the value.
Help us pay it forward. Are there any other homegrown businesses in Toronto that you are a fan of?
Velour Lashes, a very successful company and the owner Mabel Lee is a close friend of mine. They're amazing.
***
To learn more about this locally made wedding game, visit their website.