Recently we discovered a new and exciting spot right at Yonge and St. Clair. ULTRA is a luxe supper club experience that is quickly turning heads. It's a feast for all our senses. Ideal for those who love the whole downtown elevated vibe, says of King St. West, but don't really want to deal with commuting through the crazy construction and traffic only to be gouged with the price city parking — or have to worry about surge pricing with ride share apps.
When we found out about ULTRA, the latest from INK Entertainment Group (Amal, Akira Back, Sofia, Byblos, Daphne, Marlow) with a partnership with Harlo Entertainment, we knew this was going to be something great to check into. The team of hospitality giants have a solid reputation for creating exciting, and interesting, places to dine in our city. So, we were very keen on seeing what else they could offer outside of the city's core.
If it sounds familiar, you're right! There was once an Ultra Supper Club on Queen Street West in the early 2000s. But this is a completely new menu and new space that's way more dramatic than its predecessor.
It all starts with a subtle entry — we like that. It has a confidence that is not so flashy like we would often find downtown. But this is no wallflower ! We were blown away by the grandness in feel. And it comes as no surprise since Studio Munge was called upon for their sophisticated design expertise once again.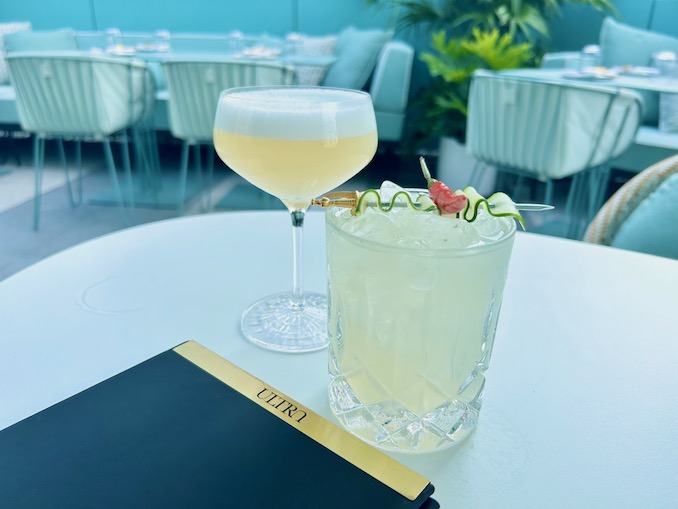 ULTRA has three very distinct and beautiful spaces — the ONYX Bar, the Ochre main dining room, and the Mineral rooftop patio and lounge. Each has its own elegant character. The main dining room and bar areas are sultry and luxe while rooftop patio has a chill vibe with a very coastal feel.
ONYX Bar and its cool and edgy black interior is not something we're accustomed to north of Bloor! But it's a great spot for cocktails or late nights hangs with friends. A private soirée could easily take over this space. Then, a few steps to the left and behind lush golden velvety curtains is the entry to the opulent Ochre main dining room. Shaped uniquely in an octagon the space fans from the centre and dramatically sweeps your eyes all around the room. It's decadent and welcoming.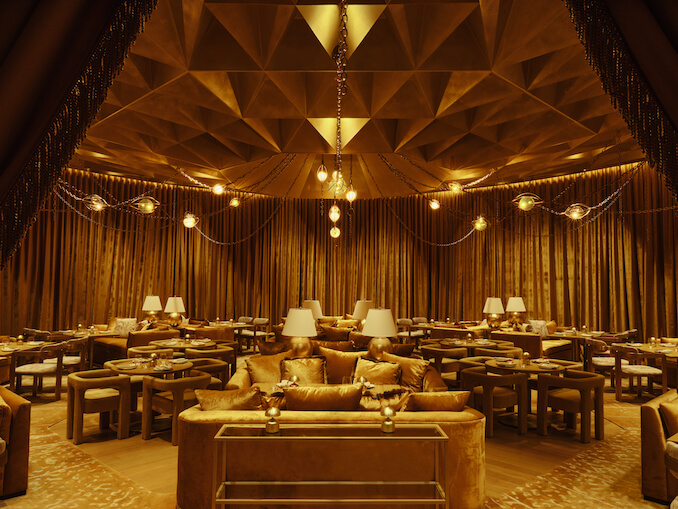 Inspired by the creative mind of fashion designer Alexander McQueen whose work was often considered to push boundaries. His designs were theatrical met with technical precision. He carefully thought out more than looks, he was also about the depth and meaning with whatever statement he wanted to make. One of my favourite quotes of his was, "You've got to know the rules to break them."
I had learned ULTRA's luxurious and elevated menu would have an innovative Pan-Asian focus. It was announced that Executive Chef Kihyun Kim (Akira Back Toronto, Millennium Hilton Seoul, and Yellowtail The Bellagio) would be at the helm. That was great news as Akira Back was already one of my all time favourites in the city!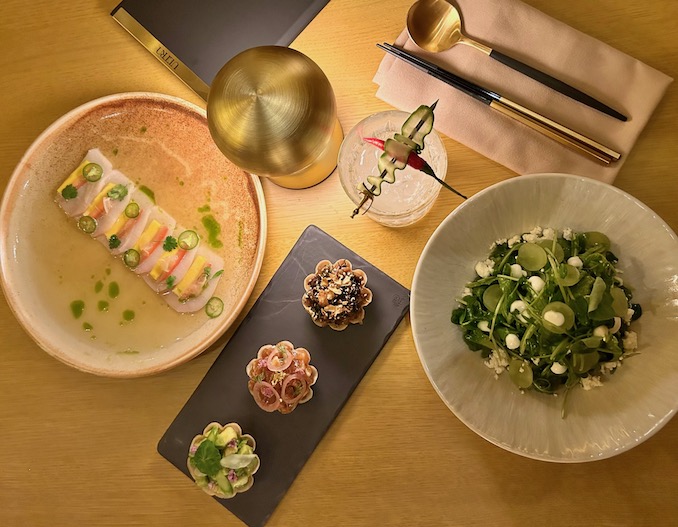 Hot and cold dishes are meant to be shared. Sharing is ideal and will give you the opportunity to explore more of these incredible dishes along side their fresh premium selection of sushi and sashimi. Of course, all the INK properties we've visited have an extensive cocktail list and ULTRA is no exception. Mixologist Vitus Wight (Gladstone House, George, Playa Cabana) draws inspiration from East Asia for quite a number of stand-outs! Also not to be missed is their well curated list of premium Sakes.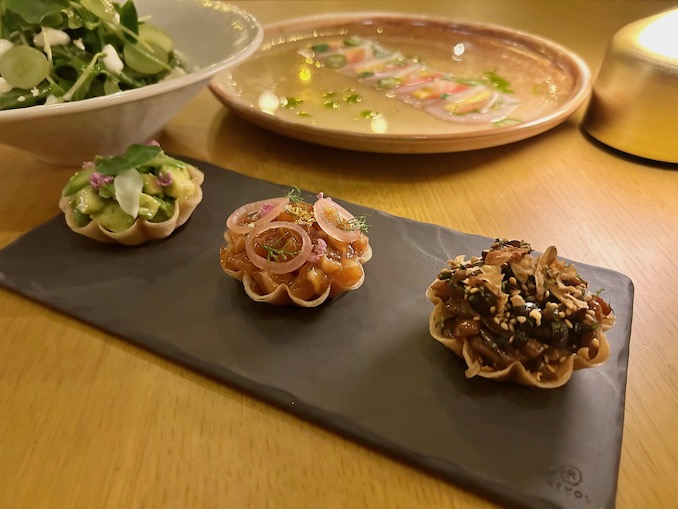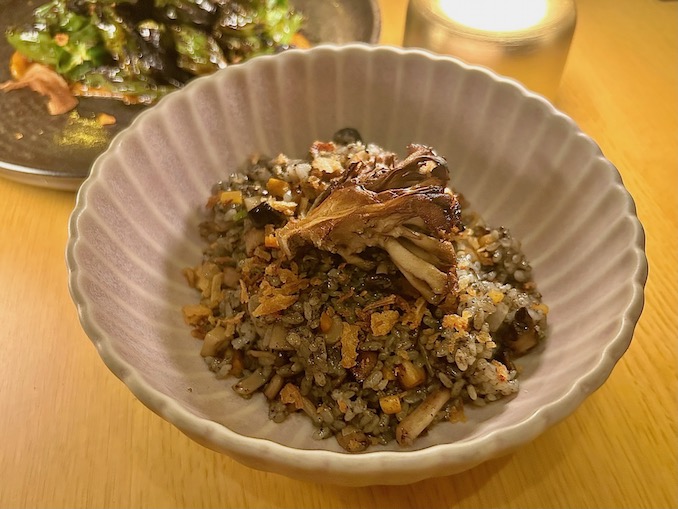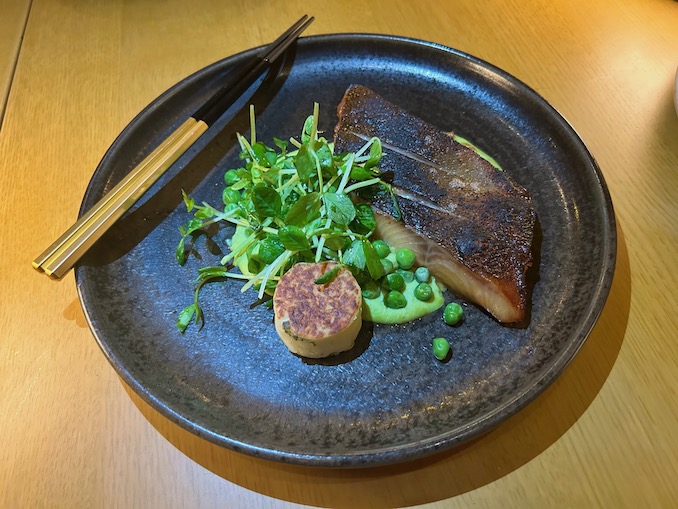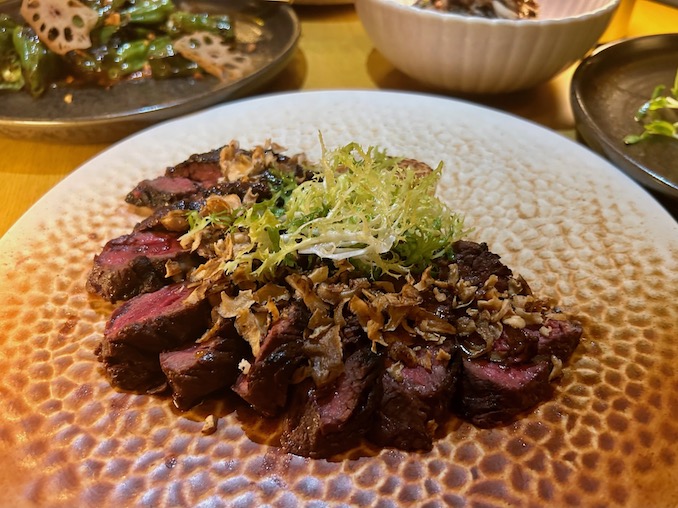 ULTRA also answers the much requested "Where can we dance?" request with weekend DJs and entertainment that go well into the night (Thursdays through to Saturdays).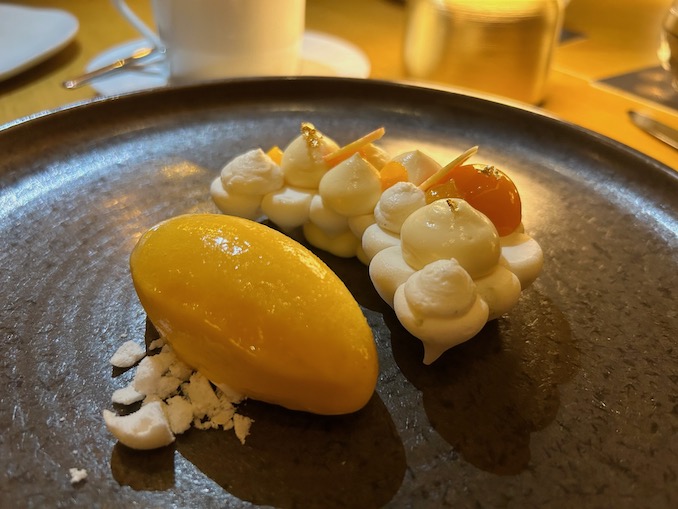 ULTRA is located at 12 St. Clair Avenue East in Toronto. Reservations strongly recommended.
Website: www.ultra-toronto.com