Kid2Kid is a local charity with the goal of getting kids involved in volunteer work that benefits kids in need and therefore spreads kindness through actions. We spoke with co-founder Caroline Thomson to find out more about them.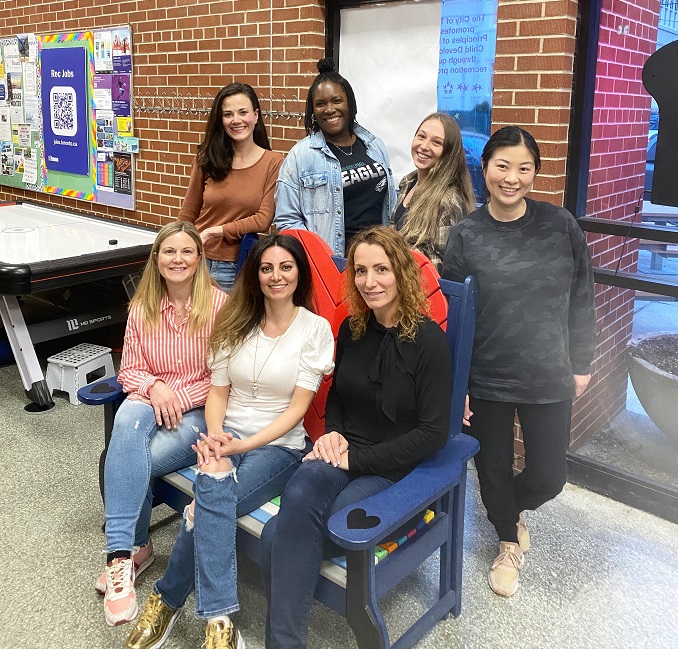 Describe your charity/non-profit/volunteer work in a few sentences.
Kid2Kid is a registered charity that was started by Shah Ruby and me in 2019 with the goal of creating volunteer opportunities for kids. Our goal is to get kids involved in volunteer work that benefits kids in need and therefore spreads kindness through actions.
What problem does it aim to solve?
Kid2Kid aims to help kids residing in a local family shelter get a head start by receiving essentials that were put together by kids who volunteer, such as backpacks, school supplies, and seasonal essentials.
When did you start/join it?
We started Kid2Kid in September of 2019 and our first initiative was to contribute to a local food drive.
What made you want to get involved?
When my daughter asked me how she is actually helping anyone by participating in a physical activity in her school's parking lot, I knew we could do better to teach her the value of helping others. So, Shah and I researched what kind of things kids could do to help other kids. That's how the idea of Kid2Kid came about.
What was the situation like when you started?
When we started, we were not able to find any safe, hands-on volunteer activities for young children.
How has it changed since?
Today, Kid2Kid provides many opportunities for kids to come together and do things that are age-appropriate such as helping to fill the backpacks, drawing cards, counting supplies, putting up posters and helping think of ideas to help other kids. We now have 3 initiatives per year: our Got Your Back initiative provides backpacks and school supplies to kids in August, our winter initiative is when we put together winter totes filled with essentials for kids in February and our first-ever fundraising kids' Market Place which took place this June.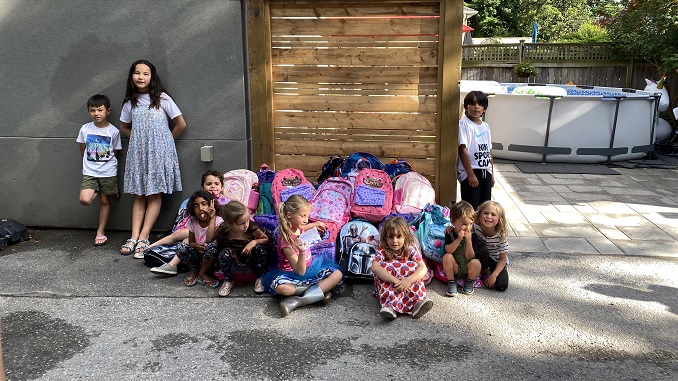 What more needs to be done?
At any given time, there are 90 kids who reside at a family shelter in our area. Kid2Kid would love to provide more for these children such as toys, art supplies and enough school supplies to last the entire school year.
How can our readers help?
We welcome all kinds of help such as volunteering for our fundraising event, helping spread the word or volunteering your time to coordinate our initiatives. All volunteer opportunities and the procedure to make a donation can be found on our website.
Do you have any events coming up?
Our Got Your Back initiative will take place in mid-July where were will put together 100 backpacks benefiting the kids residing at the RedDoor Family Shelter.
Where can we follow you?
PAY IT FORWARD: What is an awesome local charity that you love?
Since 1982, the Red Door Family Shelter has provided emergency shelter and support for women and children affected by domestic abuse, families experiencing a housing crisis, and refugee claimants with nowhere else to turn.