With the return of the Fight to End Cancer (FTEC) charity boxing event after a 4-year hiatus, we wanted to delve into participants' stories and to spotlight the fighters at this year's event. These individuals have spent months training at Kingsway Boxing as well as fundraising along the way to prepare for the final count, where they will face off in the ring and attempt to reach a total fundraising goal of $3 million. The funds raised will go to the Princess Margaret Cancer Foundation.
Our fourth fighter is Alissa 'Wink' Winicki. This is what she had to say.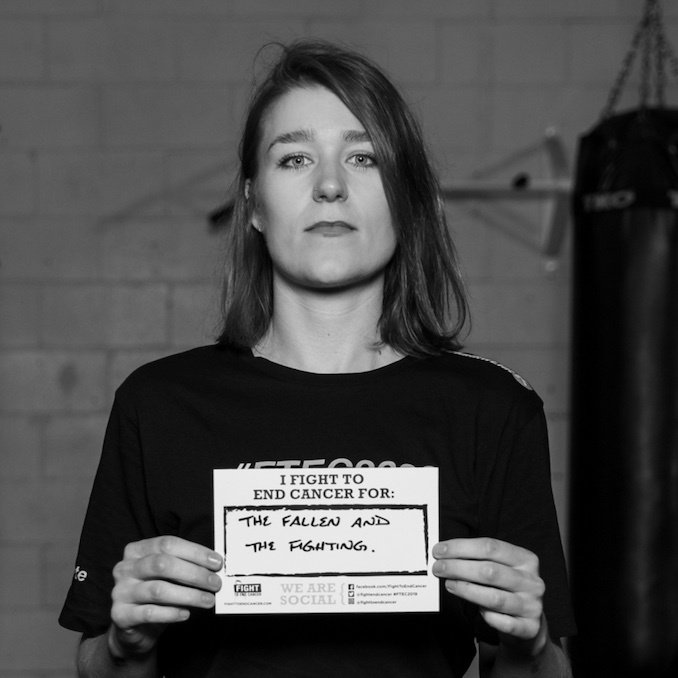 Name: Alissa 'Wink' Winicki
Place of Birth: Toronto
Current Home: York in Toronto
How long have you been boxing?
Since tryouts in the fall of 2019 for the 2020 FTEC team
How did you hear about FTEC?
Through the law firm where I used to be an associate, RV Law LLP. They are sponsoring my fight!
What made you want to get involved?
The dedication, energy, and effort that goes into making FTEC, including the training, all the events leading up to fight night, and the main event, all of which make it fun and attractive for people and companies alike to donate, sponsor, and get involved.
What has been the hardest part about training?
Thinking that you finally know what you're doing or feeling like things are starting to click and then learning or being shown they aren't. A few times over.
What has been the best part about training?
When things finally click. The people, the support, and the top-notch coaches.
What is your advice for people considering becoming a fighter with FTEC?
You must be 100% committed, and keep your chin down.
Who are you fighting for?
The fallen and the fighting.
The gala event and charity boxing match will finally return to the Old Mill Toronto on May 27th. Donations to the Fight Teams can be made at: fighttoendcancer.com.
Read our post about the event.