The Highbell Group is a hospitality business that manages restaurants, produces/curates uniquely immersive culinary events, is a retail e-commerce business and is a strategic partner with DEI & Talent firm Quell. We spoke with Chef and Founder Trevor Lui to find out more about what they do.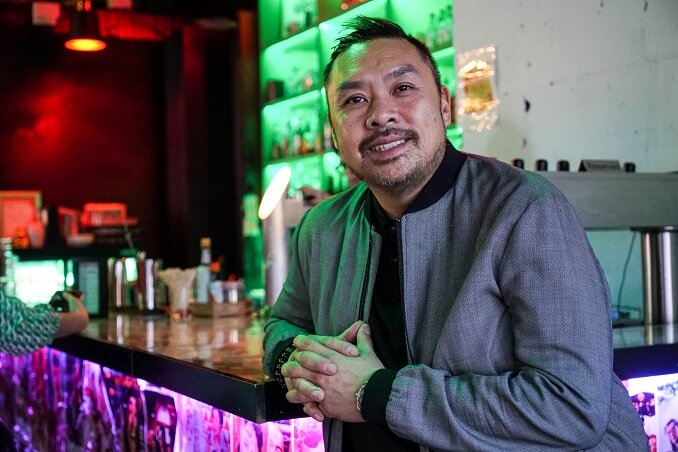 What is your business called and what does it do?
I am the founder and principal of The Highbell Group, a hospitality business that manages restaurants, produces/curates uniquely immersive culinary events, a retail ecommerce business and strategic partner with DEI & Talent firm Quell.
What made you want to do this work?
In 2018, I left my corporate job to fulfill my entrepreneurial dream of creating unique experiences. Since then, I have helped to co-create some of Toronto's most well-known food brands and launched my agency The Highbell Group.
One of the integrated businesses that's part of The Highbell Group is our sister agency Quell where our focus is elevating voices from traditionally under-represented communities.
Since my shift to full time entrepreneurship, I've had the opportunity to work with other entrepreneurs and brands, such as GoDaddy's Empower program, to further our mission to bring stronger access to necessary business tools for all levels of diverse entrepreneurs.
What problem did you want to solve with the business?
The business evolved from inception through Covid and beyond. But we sought out to fill the gap in spaces around immersive hospitality, food and drink spaces, offering truly authentic and diverse experiences beyond the norm.
Who are your clientele/demographics?
We don't like to think we have a certain clientele or demographic especially since our ethos and foundation is to create inclusive and diverse offerings. We find that there is a growing customer base that is looking for what we offer compared to 'the norm'.
How does your business make money? How does it work?
All our services are 'for fee' offerings. It's not easy to make money or turn profit in the hospitality world so innovation is key.
Where in the city can we find your profession?
The Highbell Group is based out of Toronto, but we've done events and collaborated with brands worldwide. I'd encourage those in Toronto to visit our restaurant Bao Bird at Stackt Market and Superfresh Asian Night Market. You can also shop our merchandise online at highbellgroup.com.
What is the best question a prospective customer could ask a member of your profession when comparing services? Give the answer as well.
"What makes you so different from everyone else?" I think the answer is clearly laid out in our offerings and how we operate.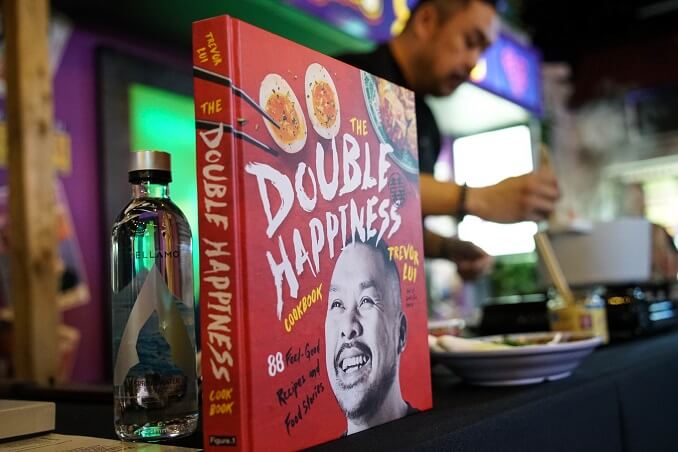 What is the best part about what you do? What is the worst part?
I am passionate about BIPOC representation, so it has been such a great opportunity to work with other entrepreneurs and brands whose values align with my own. Getting to work alongside and mentor other aspiring entrepreneurs is one of the best parts of what I do. Recently, I have been working with GoDaddy and Futurepreneur on Empower by GoDaddy to close the knowledge and skills gap in a business world facing digital transformation. I encourage entrepreneurs to take advantage of programs such as Empower to grow their business.
I don't subscribe to the notion of anything having a 'worst part'. Entrepreneurship is not easy, period. But understanding the challenges of failure and constant learning is part of the process toward success.
What is your favourite joke about your own profession?
That people actually don't ever understand what I do.
Where can we follow you?
You can visit my website, or find me online on Instagram and Twitter.
PAY IT FORWARD: What is another local business that you love?
There are so many to name as local, small business is the backbone of our economy and communities. I love what Madelyn Chung has done to amplify the Asian community. She is the brain and vision behind The Representation Project which has been such an important voice in a time of need for our community. I also love Makeway from Abby Albino and Shelby Weaver. The first of its kind 'by women, for women's sneaker shop…but so much more than just sneakers.