Toronto, a vivid metropolis that has diversity and culture, offers a plenty of exciting experiences for both residents and visitors. With the digital age's development, exploring the city has become even more accessible through the power of websites. In this article, we embark on a journey to discover the best websites for Toronto, providing a detailed guide to you to navigate the city's amazing offerings. From arts and culture to dining, events, outdoor activities, and more, these websites will be your favourite resources for discovering the magic of Toronto.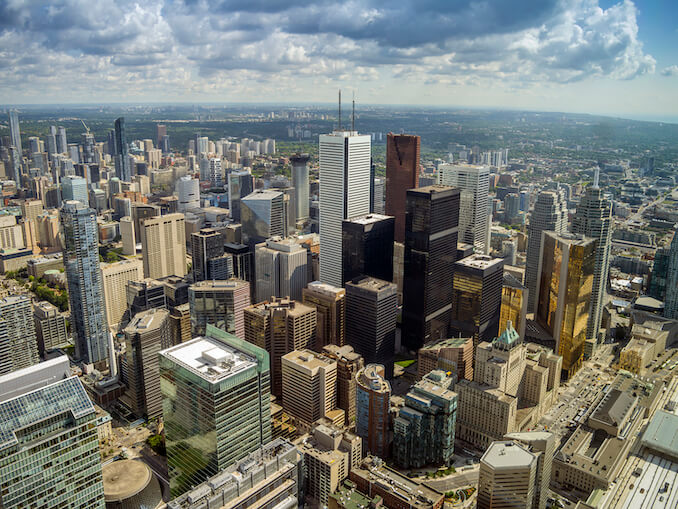 Unveiling Toronto's Cultural Treasures: Websites for Museums and Art Galleries
You can have a different experience with Toronto's rich cultural scene by exploring the websites of its world-class museums and art galleries. From the renowned Royal Ontario Museum (ROM) to the contemporary Art Gallery of Ontario (AGO) and galleries, these websites demonstrate current exhibitions, collections, educational programs, and special events. You can enjoy Toronto's artistic heritage thanks to virtual tours, detailed insights and ticket or membership options.
Discovering Toronto's Culinary Delights: Food and Restaurant Websites
Toronto is a culinary mecca, boasting a diverse food scene that reflects its multicultural fabric. Enjoy the delicious tastes by visiting websites dedicated to Toronto's restaurants and food establishments. These websites provide various menus, reviews, ratings, and reservation options. This allows you to discover the most famous fine dining venues or hidden tastes.
Being Participated In Entertainment and Festivals
Toronto is known for its lively festivals, live performances, and entertainment throughout the whole year. You can enjoy the city's vibrant cultural calendar by exploring websites dedicated to events and performances. From music festivals to theatre, comedy shows to art, these websites shows an extensive list of upcoming events. With details on dates, venues, ticketing, and artist collaborations, these websites ensure you stay updated with the city's most exciting events.
Websites for Parks and Recreation
Escape the hustle and bustle of the city by exploring Toronto's parks and recreation websites. Discover the city's green spaces, trails, and recreational activities through comprehensive online guides. These websites provide information on outdoor destinations, park maps, sports facilities, and community programs. Whether you're seeking a serene picnic spot, a scenic trail for a jog, or sports leagues to join, these websites are your gateway to enjoying Toronto's natural beauty.
Essential City Resources: Official Toronto Websites
To make the most of your Toronto adventure, don't forget to visit the official city websites. Websites like toronto.ca and tourismtoronto.com serve as indispensable resources, offering insights into city services, transportation, attractions, neighbourhoods, and travel tips. From discovering Toronto's diverse communities to accessing information on special events and promotions, these websites provide a holistic understanding of the city. Stay informed about seasonal activities and make the most of your time in Toronto with these official city websites.
The Thrill of Online Gaming: Exploring Online Casinos
For those seeking a different kind of excitement, online casinos offer a thrilling experience. Betsquare.com Canada provides a platform to enjoy a range of casino games, including the popular Keno online Canada. With its user-friendly interface and a wide selection of games, Betsquare brings the excitement of the casino to your fingertips. From the comfort of your own home, you can indulge in the thrill of playing Keno online, testing your luck and potentially winning big.
As Toronto continues to captivate with its vibrant offerings, the city's best websites serve as digital gateways to explore its cultural treasures, culinary delights, exciting events, outdoor activities, and essential resources. From immersing yourself in the rich artistic heritage of museums and art galleries to savouring the diverse culinary landscape through food and restaurant websites, Toronto's online platforms offer endless possibilities.