It's called the first avant-garde theatre and performance arts festival created for babies and toddlers. WeeFestival comes to Toronto from May 11 to 21, 2018. Featuring entertainers from around the world including South Africa, Germany, France, Italy and Canada. Created out of the belief that children in their early years of development should be exposed to rich and stimulating arts.
All performances promoting "Arts for the Starts" are designed to engage the whole child and stimulate their imagination while respecting their emotional intelligence and emotional capacity. From music, theatre, puppetry, aerial arts, dance as well as events and activities for the entire family.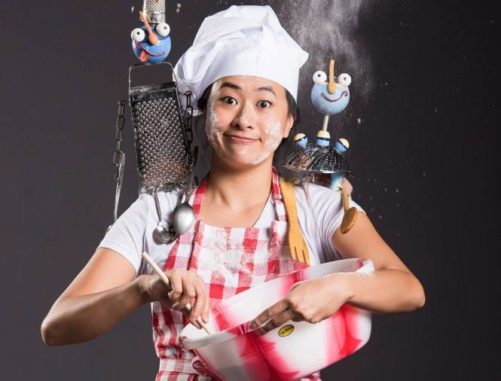 Some sweet performances that have caught our attention:
Tweet! Tweet! (Femme de Feu): Two little birds asleep in their nests ugh in a magical tree awake and discover each other and the wonderful world they live in. This circus like creation is performed in a forest like setting. Recommended for ages 0 to 3 years old.
BAKING TIME (Presentation House Theatre & Oily Cart (UK), Vancouver, BC): Chefs Bun and Bap take children on a "flour-fueld thrill ride" as they try to contain chaos they've created in the kitchen. This acclaimed production uses puppetry, song and the smell of fresh bread baking in the oven. Recommended for ages 2+
SCOOP (Magnet Theatre, South Africa): Performed in a cozy tent using South African polyphonic singing, sounds and rhythms, babies are taken on an enchanting journey of stimulating sights and sounds. Recommended for babies 6 weeks to 12 months.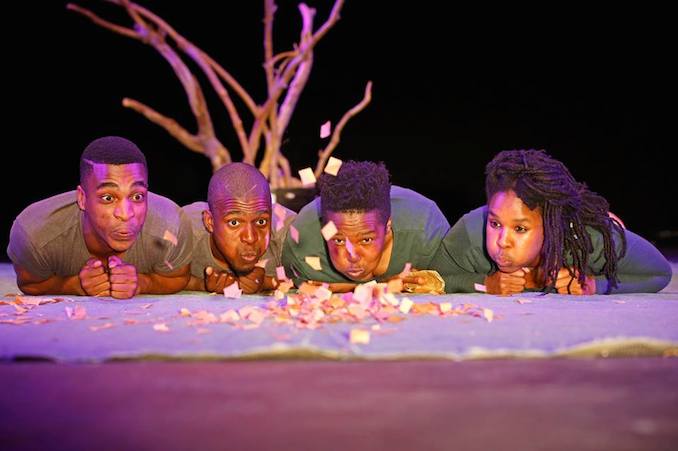 KNOCK! by Magnet Theatre (South Africa): Coming to Toronto direct from the Brooklyn Academy of Music, this production stimulates the imagination with four performers creating strange and magical animals and images with shaped pieces of forest wood. Songs are created especially for the production include the children singing and creating sounds with their own bodies. Recommended ages for 2 to 5 years old.
MOKOFINA (LagunArte, Pays Basque/France): a tranformative musical and cultural experience. Basque perfumer Kristof Hiriart is a vocal artist, percussionist, multi-media instrumentalist, composer and singer that blends traditional and contemporary sounds to create an enchanting musical journey. Recommended age for 9 months to 5 years old.
Also catching our eye is Blinoojiinyag Gitganaanmiwa (Leslie Kacherna McCue): translating to "Children's Garden"" a relaxed performance space located at the Festival Hub created for families to explore and experience Indigenous culture through interactive experiences.
There's plenty more! For the full WeeFestival schedule, dates and locations visit their website.