In December 2020, a body was found on Toronto's Lake Ontario coast. Her name was Karima Baloch, or Karima Mehrab, or Looma Karima (Mother Karima). A Pakistani Baloch human rights activist and dissonant: an influential woman rallying voices to her cause, taken too soon, the circumstances of her death controversial. Mary Lynk, the host and celebrated investigative journalist, with her producer Ilina Ghosh, are unravelling this mystery in a six-episode series, The Kill List, for CBC podcasts.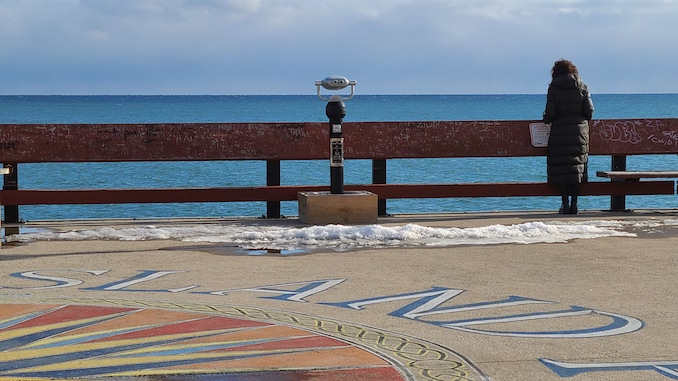 The podcast begins more or less where Mary Lynk started her research when she first saw the story about Karima's death. The investigative journalist with a particular interest in human rights stories had not heard the name Karima Baloch before despite making BBC's list of 100 most influential women in 2016. "I was drawn by Malala, her story of the young woman who was shot in Pakistan when she was fighting for girls' rights to have an education. And then Nadia Murad, a Yazidi young woman who was kidnapped by ISIS, wrote a very powerful book and won the Noble Peace Prize. […] And Malala, of course, came from Pakistan, as did Karima. I was also intrigued by a woman who was a leader in a very sort of traditional patriarchal society. And how did she become a leader? But the thing is, I first heard about her, I was reading about her in the Guardian newspaper, and that was the day that her body was found. And I live in Nova Scotia, and what I was fascinated by was, who was she? […] I had never heard of her before: Who was this young woman, and what was she fighting for?"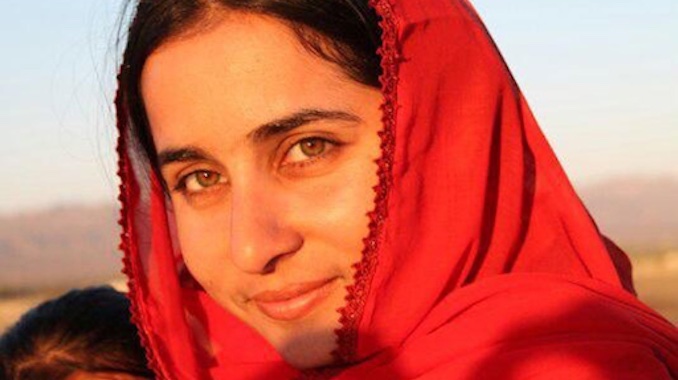 For six episodes, The Kill List will follow: the investigation of Karima's mysterious demise, who was Karima, what made her a target, the strife in Pakistan for the Baloch people and how her death connects to another in Sweden almost a year earlier, as well as the alleged Kill List of from the state of Pakistan against dissidents. It becomes apparent that speaking out against the Pakistani government is very dangerous for residents. "Karima used to say 'we were the Davids against the Goliaths, and in the end, the Goliath will fall'. Justice takes a long time. It's amazing to meet these people who are so brave and courageous to speak out, knowing that their lives are endangered because of it, because there isn't a family in Balochistan, Baloch, who has not been touched by one of their family members or cousins being disappeared by the military."
Mary Lynk found her research halted at different turns due to the pandemic, and the Pakistan government would not cooperate or comment; certain integral documents were hard to obtain. However, the family and people who knew Karima were generous in their contributions, Mary felt that they trusted her to tell this story. "It was difficult. It was moving. It was inspiring. Her family members, I have such respect for them and the people I talked to. It was riveting at times. I didn't know what was going to happen next sometimes. This is a story of discovery, because episode one starts where I began in some ways, and then it starts to unravel for me with the ending being near the end of my research and time, putting the show together. It was one of the most important things I've ever done as a journalist. And it's why I am a journalist, to give voice to the voiceless. And she is such a charismatic, beautiful, fascinating woman who died way too young."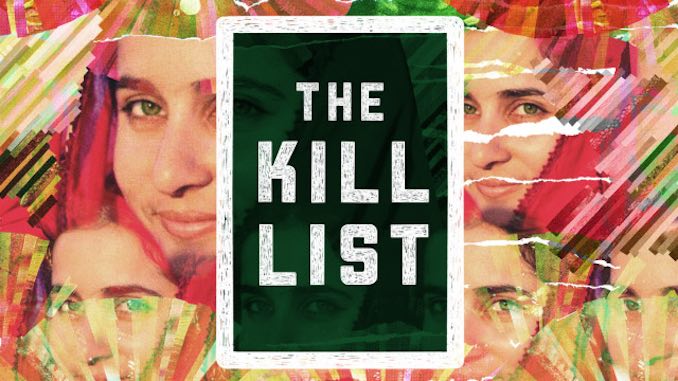 The discoveries about the Pakistani treatment of the Baloch people may remind a conscious listener of the not-so-distant past and present for the First Nations and Indigenous communities in Canada. People who migrate on land rich with natural resources for thousands of years are then stripped of their access to those resources and largely suppressed or outright steamrolled by their governing state. The topic seems heavy and overwhelming, the tale of Karima's rise to influence and continuance to inspire post-death gives the listener a surprising uplifted spirit by the end.
Listen to The Kill List hosted by Mary Lynk on July 11th available to stream on CBC Podcasts or wherever you get your podcasts.