The comedy landscape in Toronto was a lot different a decade ago. Today it's a standup hub, and you might call it Canada's comedy mecca. Thriving with independent productions, teaming with comedy clubs and theatre venues of every size and scope (and varying levels of legitimacy) spread out across nearly every corner of the city, the suburbs, and parts beyond. Today it's a swarming hive of open mics, buzzing with amateurs and experts alike, and bursting at the seams with sketch, standup and improv performers of every level – fresh faces from college campuses and seasoned vets who have, in one way or another, built up the local scene to what it is today – exploding and, some might say, over-saturated.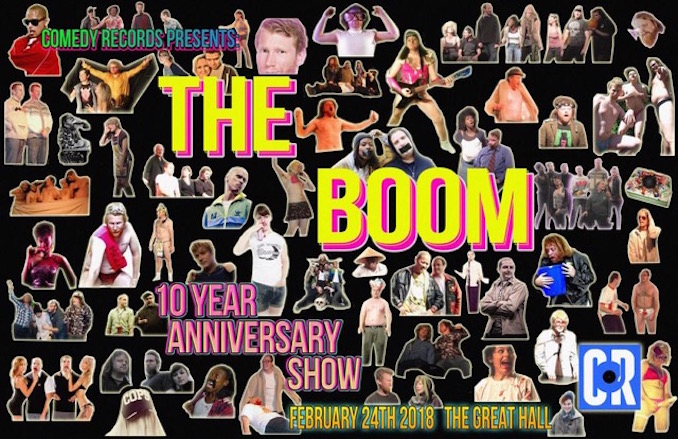 But 10 years ago, Toronto's standup scene hadn't yet blossomed into the wild west it is today. The original few gatekeepers had the club market cornered, as they had since the dawn of time. Comedy Bar, now the lynchpin of local indie comedy, was just in it's infancy. Outside of Yuk Yuks and Absolute, most newcomers to the stage could only hope to work their way up through the ranks and find themselves on one of the city's few famed independent shows. The late Jo-Anna Downey's Spirits was a place of local legend, and for over 20 years was a favourite proving ground for comedians here in the Six and across Canada. In one of Spirits' most widely reminisced occasions, Robin Williams once famously showed up and took the stage during Downey's 40th birthday.
The Rivoli was always another highly coveted stage. Popularized and patronized by the members of the Kids in the Hall – royalty in Canadian comedy, and to upcoming comics (myself included) they were almost deities. The Rivoli was arguably where the first match of the indie explosion was struck.
Sprinkled throughout the scene were a handful of long-running open mics and weekly showcases of varying levels of quality control and notoriety. Ein Stein's, Betty's, the Texas Comedy Massacre 2, were all churning out new voices. Most of the "weed rooms" of the ever-expanding 420-comedy counter-culture hadn't fully sprouted yet.
The indie boom was in it's early stages, and it was about to burst.
It was in this era, 10 years ago, on February 25th 2008, that a comedy collective called THE BOOM first hit the stage. On that fateful night in Kensington Market, 9 comedians who would go on to enjoy far-flung successful solo careers, took over the back room at the Supermarket. A new brand in Toronto comedy was born.
Those now cult-classic BOOM shows represented the groundswell that was about to happen in Canadian comedy, and the epicentre, arguably, was Toronto.
The BOOM didn't just put on shows, it was always an event. A party. They stripped away old conventions, f*cked with old formulas, mixed mediums and created a format all their own. Every time they hit the stage they brought down the house with an electric, absurd blend of sketch, music, improvised elements and in-your-face, unfiltered comedy that became something of a local phenomenon. No one else was doing what they were doing. They tapped into something new, something big – and their comedy spoke to the voice of a new generation in comedy. Audiences were paying attention, tastes were changing, and The Boom became the tastemakers.
Over the course of their live shows, the BOOM built a massive following in Toronto. So much so that the 9-member troupe and their wildly popular live show was even profiled on an episode of CTV's ETalk. They were joined on-stage by special guests and some of the biggest, top-billing names in Canadian comedy – Colin Mochrie of Whose Line Is It Anyway? fame, Air Farce's Luba Goy, and the aforementioned Kids' own Scott Thompson (just to name a few).
Soon enough, the industry came knocking. And the members of The Boom eventually disbanded and went their separate ways. Some members would carve out careers as working/touring standups (Keith Pedro and Garrett Jamieson, still based here in Toronto) with other members making the move to the states, writing, producing and performing on New York's hyper-competitive comedy scene. They would appear on Canada's major festivals, network specials, and resurface regularly on the air. From MTV Canada to the Comedy Network, and on the satellite airwaves of Sirius XM.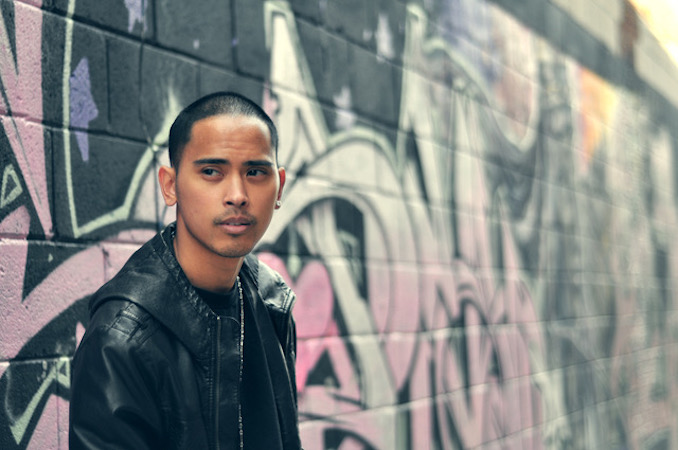 And now, 10 years after that fateful night – the BOOM is back. Performing for one night only, at Toronto's Great Hall. Featuring original founding cast members and special guests. Including host Hunter Collins (Much Music's Video on Trial, JFL42, NXNE, Edinburgh Fringe and Montreal Sketchfest) with standup from Sara Hennessey of Laugh Sabbath fame, and Nick Reynoldson – himself a label-mate on Comedy Records, the standup & sketch record label where Pedro and Jamieson currently reside.
A lot has changed in a decade. Culture has mutated, comedy has changed, and careers have blossomed along with it. If the BOOM played a part in kicking off a new comedy golden age, imagine what they'll bring to the stage with another decade behind them.
Catch the BOOM, reunited for one night only. This Saturday, 24th February, at The Great Hall, Toronto. Presented by Comedy Records. There won't be any tickets available at the door, so make sure you grab them right here