Revealing and personal poetry. Dark self-recognization and the painful admittance to the dark carnival that is personal-failure. Remembering, and somewhat obsessing about, crazy-passionate and boundary-shattering sex. The loss of reciprocated-love. Hoping that one day the world will throw your ever-crushed soul a friggin' bone, for crying out loud.
This album has all of these things. It's baby-making music that fishes you to find a deeper story of remembering your lost love.
The album 'Projektor III' comes as an emotionally-complete package. Some colourful and soulful R&B.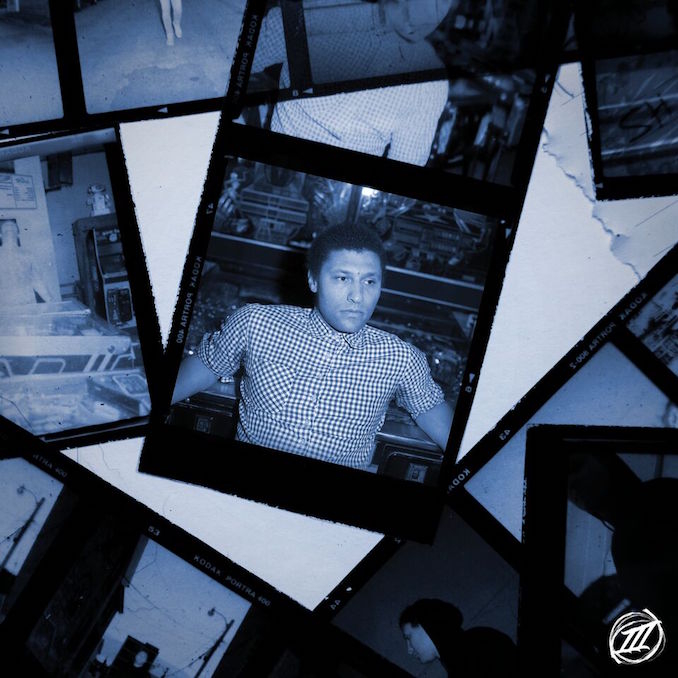 When chilling out on a buzz and lounging to some relaxing songs, I like to know a bit about the artist I am choosing. Alex St. Kitts does a very good job of letting you know who he is with his first track titled 'Alright'.
Sensitively and softly, Alex describes himself and his own healing process from sheer-heartbreak. Then the song kicks hard and almost becomes a situation of celebrating life's failures and cheering through all of the low points.
The lack of a wondering bass line in 'Alright' seemed to be a small void in my listening experience and it began to worry me. However, silence drives thought and I focused on the lyrics. Some orchestra-style strings at the kick-ins would have got the blood flowing faster.
My concern for the lack of bass was quickly resolved when track two titled 'Weapon' began. Alex is a bass player by trade and his Flea/Claypool slap-bass tactics in this track fired me right-up.
'Weapon' is layered, musically-focused, uplifting and when those deeper backing-vocals snap into place the funk turns heavy. The head unavoidably rocks.
Going on a Tinder date this week? This album will 'help' you both find 'common steamy sex'…I mean 'common ground'.
'Do What We Do'. The vocal effect reminds you that this is indeed modern music. I'll be honest, this is my favourite track on the album. Residual globs left from years of Clapton-solo practicing gives this track a classic feel. Seventies rockers driving big cars and wearing tight jeans. You know?
The social party is over when 'Remember' starts spinning. The sexy party begins.This is the 'get home safe' song you listen to after the bar in your Uber. If your Uber has a partner in it with you who is hopefully coming back to your place, stop at 7/11 and grab some protection.
This track reminds you of sex with your dream-partner and really gets the cranks spinning, if you catch my drift. All of those fantasies you conjure-up in your mind become lit in the foreground and it becomes a very sexual-environment.
Then 'Longshot' takes you back down to reality. I'm pretty sure I heard some Boys II Men harmonies comforting my ear drums here.
Sometimes it's hard to forget the love that got away. This conclusion-track reminds you that your dreams can be attained if you keep them just-barely realistic.
Passion turns to love and respect. Keep on trying!
For being a work of art generated from heartbreak, this album is pretty uplifting. It builds bridges between hopelessness and hopefulness. It really is an emotional rollercoaster. Much like love. Much like life. Much like relationships.
This album flows smoothly and delivers a defined experience. Alex's previous album titled "Projektor II" is also available on Spotify.
Check this independent Toronto artist out as soon as possible!
Buzz/Chill Score – 8/10
Date Night Score – 11/10
Workout Score – 4/10
Party Score – 9/10
Feel Good Score – 7/10
Alex St. Kitts
alexstkittsmusic.com
@alexstkitts on twitter/Instagram
Stay Clean, Stay Green.
Album Review by @Conshinz