We recently heard that retired Canadian boxer George Chuvalo is turning 80 and is celebrating with a party in Toronto.
We thought this would be a perfect story for our friend Jennifer Huggins, AIBA International Boxing Referee, owner at Kingsway Boxing and Founder of our favourite charity, Fight To End Cancer. Here is what she had to say about her experience with George Chuvalo.
JH – George Chuvalo – Canadian professional boxer, five-time Canadian heavyweight champion, and two-time world heavyweight title challenger. The list of accomplishments and accolades goes on, but when I think of George Chuvalo, my mind takes me back to when I was 16 years old. I had just picked up a co-op position at a physic clinic located in a west-end Toronto gym and I was still recovering from a severe neck injury. One of my first memories of Chuvalo was when he walked passed me at the reception desk and gave me a charming wink. There was no life outside of competitive figure-skating for me, until the age of 15, so it goes without saying that I had no idea who this gentle giant was. It was his absolute calm, but confident presence, that caught my attention.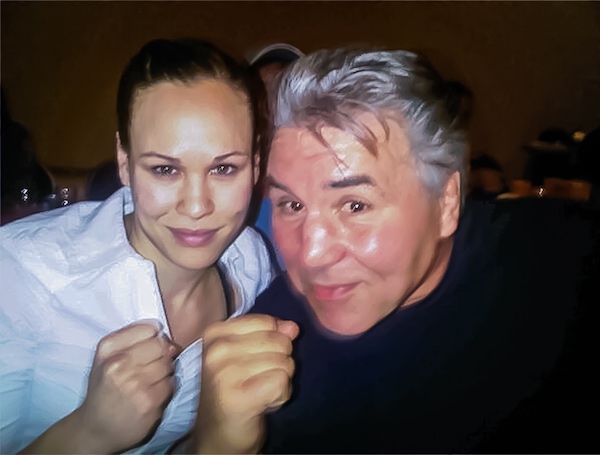 I finally had to ask who he was after a few months of seeing Chuvalo around the gym – he never showed off with his heaviest bench-press, but was always purposeful in his workout routines, which I found intriguing. I had only just started boxing, but had never seen this man step foot into the boxing studio. I was star struck when I was informed that I was in the presence of a Canadian Legend. I soon learned that Chuvalo was not only a fighter inside of the ring, but has had to overcome some of life's greatest challenges. What could have taken his life away, actually gave George purpose, in keeping with a true legend. He chose to dedicate his life to helping others by sharing his life's trials, tribulations and heartbreaking family stories. You can find the Heavyweight Champion supporting local boxing and donating his time to help mentor youth through the challenges life brings them every week.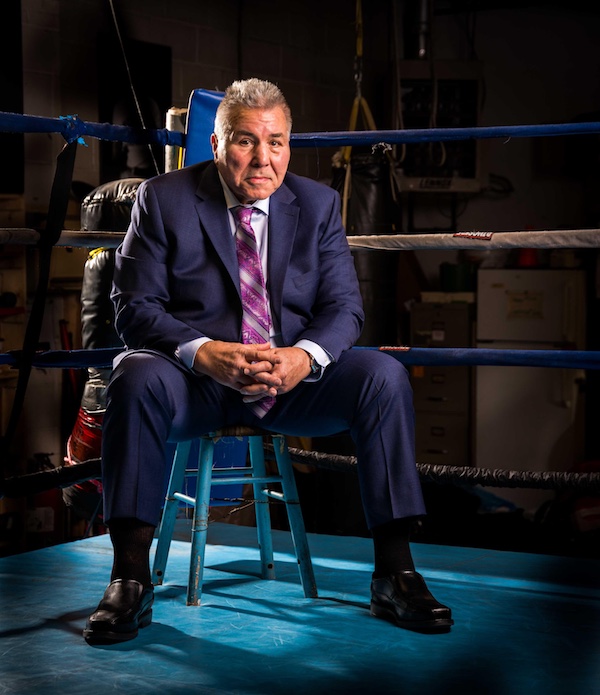 Meeting such an incredibly influential boxer at the beginning of my career, helped steer my life deep into the boxing world. The love of the sport and the need to support the community has become the heart and soul of my existence. Today, when you walk through the doors of my boxing gym, a large picture of both the late Joe Frazier and Canadian Boxing Legend George Chuvalo hang at the front entrance. His presence in everyday life serves to remind us all that overcoming any obstacle is possible when you have determination.
A mentor, hero and true legend who gives everything to his community, has a heavyweight celebration in store. George "Boom Boom" Chuvalo will turn 80 years of age, on Tuesday September 12, 2017 and he would like to invite his hometown to his birthday party!