With the return of the Fight to End Cancer (FTEC) charity boxing event after a 4-year hiatus, we wanted to delve into participants' stories and to spotlight the fighters at this year's event. These individuals have spent months training at Kingsway Boxing as well as fundraising along the way to prepare for the final count, where they will face off in the ring and attempt to reach a total fundraising goal of $3 million. The funds raised will go to the Princess Margaret Cancer Foundation.
Our sixth fighter is Joey "The Nature Boy" Woo. This is what he had to say.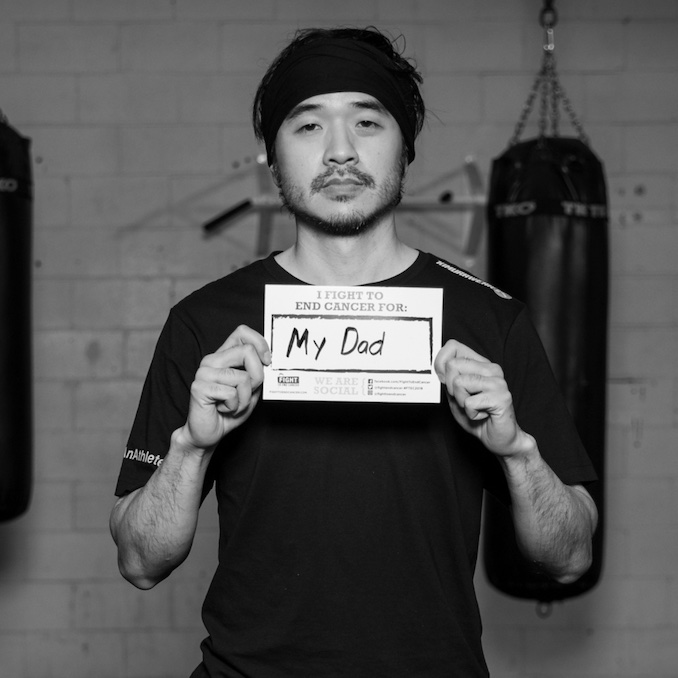 Name: Joey "The Nature Boy" Woo
Place of Birth: Toronto
Current Home: Toronto
How long have you been boxing?
Looking to get into shape, I started boxing in 2019 where I found Kingsway Boxing Club.
How did you hear about FTEC?
During one of the conditioning classes at the gym, I saw FTEC marketing material promoting the 2019 gala event. I started to ask some of the fighters about their overall experience. It was of course, all positive.
What made you want to get involved?
My dad passed away from pancreatic cancer in 2018 and at that time, I was looking for a way to honour him. I felt FTEC was the perfect thing to embark on as it was a cause worth fighting for.
What has been the hardest part about training?
Simply put, the grind. Working 50-hour work weeks, battling through injuries, and then coming to the gym 3-4 times per week to train can be both mentally and physically taxing. Thinking about my dad and why I'm fighting has definitely pushed me through the tough times.
What has been the best part about training?
There are two things that make training enjoyable. One, is being around a good group of fighters who are easy to get along with. Everyone likes to laugh and have fun. Two, is the coaching staff. They have taught us the necessary skills and tools throughout training camp, and to see everyone improve since day 1 is a thing of beauty.
What is your advice for people considering becoming a fighter with FTEC?
You must be mentally tough and prepared to make that commitment to training and fundraising. It's a 5-6 month grind where you will have good days and bad days. Overall though, go for it. It's an experience you will never forget.
Who are you fighting for?
My dad.
The gala event and charity boxing match will finally return to the Old Mill Toronto on May 27th. Donations to the Fight Teams can be made at: fighttoendcancer.com.
Read our post about the event.