Toronto is a vibrant city with various outdoor activities and events to entertain you during the colder months. This winter wonderland is waiting to be explored in several outdoor activities and events ranging from ice skating to winter festivals. This guide will explore various wintertime activities and events you can participate in in the city.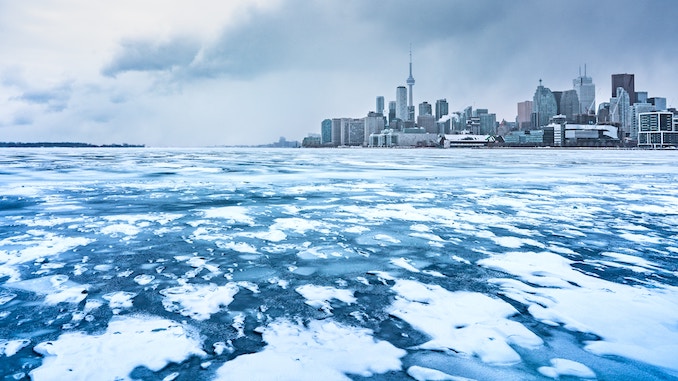 Here are the many things to do in Toronto during the winter
Tobogganing Thrills
One of Toronto's 23 designated toboggan hills is the perfect place to take the whole family on an exhilarating tobogganing adventure. With various slopes to choose from, everyone can find their ideal thrill level.
Visit Little Canada
Visiting Little Canada, one of Toronto's newest attractions, is something you want to experience in Toronto throughout winter. It's an immersive experience that uses highly realistic, animated miniatures to highlight Canada's best qualities. You can enjoy all of Canada's most well-known attractions under one roof!
Walking and Snowshoeing Trails
Discover the beauty of Toronto's golf courses transformed into picturesque winter landscapes. You can enjoy quiet walks or snowshoeing sessions surrounded by snow-covered trees and the brisk winter air on trails ranging from 1 to 2.5 kilometres.
Skating on Ice
Toronto has 54 great outdoor ice rinks to skate and twirl about. In addition, you can find some ice rinks with extended operation hours, ensuring frosty fun at any time. Just remember to book a spot in advance.
Toronto Islands
Toronto Islands are a great outdoor adventure destination in the winter. In any season, you can take the Ward's Island ferry. There are no rentals on the islands in the winter, so bring your bike or snowshoes. You can ice skate or admire the city skyline on frozen waterways between the islands.
Unique sports to engage in
Show off your skill level at one of the six-disc golf courses in the city. This unique sport, which combines parts of frisbee and golf, presents an entertaining challenge for players of all ages. Or try one of Toronto's 57 outdoor tennis courts, complete with netting for winter play. It is the perfect place to unleash your competitive side and serve up some adrenaline.
Experience Car-Free Weekends at High Park
Enjoy the peace and serenity of High Park without any traffic noise or distraction during the car-free weekends. This iconic green space invites you to explore its natural beauty and attractions at your own pace. Whether you want to stroll through the gardens, visit the zoo, or enjoy a picnic by the lake, you will find something to suit your mood. And if you are feeling peckish, don't worry. The Giant Tiger flyer is your best friend. It offers a wide variety of snacks at special discounts that you can grab from the nearby convenience store here and make the most of your visit without getting hungry.
Explore Toronto's Winter Festivals
Winter Stations Public Art Exhibit
Winter Stations is an annual outdoor art exhibit that is a must-see for those who appreciate art. The city's waterfront is transformed into a captivating art display that features cutting-edge artwork created by local and international artists.
The Winterfolk Music Festival
A celebration of music featuring talented musicians from various genres is the perfect way to describe the Winterfolk Music Festival. This festival, which takes place at a selection of different locations throughout the city, provides an excellent chance to experience live performances and discover new music in a welcoming and warm environment.
Lumière: The Art of Light
An annual celebration of the beauty of light, Lumière features a variety of installations and performances. This spectacular event turns Toronto's streets into a captivating display of creativity and light, providing guests an exclusive and fascinating experience.