PAUME is a line of daily skincare products for your hands that work to clean, exfoliate, nourish, and hydrate them, as well as strengthen and repair nails. We got to speak to their founder Amy Welsman to learn more about the local business.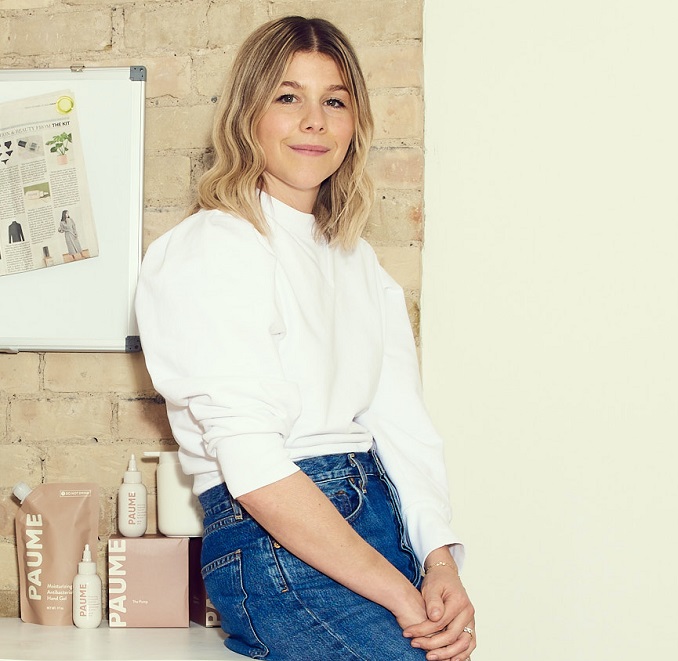 What is your business called and what does it do?
PAUME meaning "palm of the hand" in French launched in early 2021 with the mission to illuminate the importance of a daily skincare routine for our hands.
Our hands are our most exposed body part other than our faces, constantly subjected to UV, wind, chemicals, extreme temperatures, water, harsh cleaning agents, and germs and bacteria. Surprisingly, they are often neglected from our daily body care routine.
The PAUME system includes a suite of clean, elevated daily skincare products for the hands: the award-winning Moisturizing Antibacterial Hand Gel, Exfoliating Hand Cleanser, Probiotic Hand Balm, and the All-in-One Cuticle and Nail Cream, alongside the Hand & Nail Brush and Overnight Gloves.
Together, these specially targeted products and tools work to clean, exfoliate, nourish, and hydrate hands, as well as strengthen and repair nails. All products feature PAUME's signature blend of five essential oils, providing notes of crisp lemon, energizing orange, herbaceous rosemary, comforting lavender and aromatic cedar.
What made you want to do this work?
Becoming a new parent in 2019 (pre-pandemic), really heightened my awareness of germs. I began to use hand sanitizer more throughout my day and immediately was dissatisfied with what was on the market. Unpleasant scents, drying formulas and single-use plastics defined what was a very utilitarian category, and I was inspired to create a more chic, skin nourishing and sustainable option.
The first product launched remains our bestseller, the award-winning Moisturizing Antibacterial Hand Gel. The antibacterial hand gel kills 99.99% of germs and uses premium plant powered emollients for clean, moisturized hands without the water. It's as effective as it is luxurious and created for those who don't always have access to soap and water to clean their hands, have sensitive skin, and experience dry chapped hands. It's available in a unique refillable dispenser for at-home and a chic refillable travel bottle for one on the go.
What problem did you want to solve with the business?
As consumers, we deserve to have products that are good for our skin, mindful of the planet and offer an indulgent experience. As it stands, very few brands offer all three, and with PAUME my goal is to pioneer a new standard in the hand care category.
All PAUME products are vegan, cruelty free, and free from synthetic fragrances, parabens, silicones, sulfates, and phthalates. Sustainability is also at the core of the business and PAUME carries a net zero plastic footprint. Many of our products are designed to be refilled and reused with the PAUME Refill bags and the dispensers are made with at least 65% previously recycled materials. The brand also has an innately luxurious and welcoming personality, and that is brought to life in our packaging with soft rounded lines, organic earth tones and an overall elegance.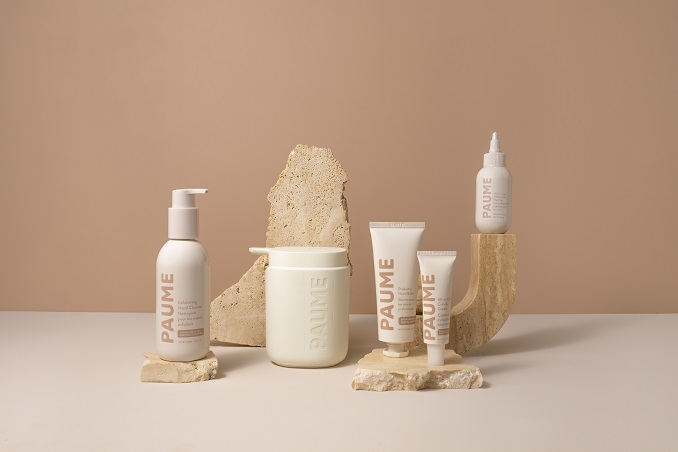 Who are your clientele/demographics?
Our core niche customer is moms looking for safe, convenient, premium and aesthetic hand sanitizer for their nurseries and diaper bags. We provide a product that meets their immediate needs while navigating early parenthood.
How does your business make money? How does it work?
PAUME products are available on our website and also sold in select retailers including The Detox Market, Formula Fig, Nut Bar and more. Prices for individual PAUME products range from $16-$52 (bundles go up from there).
Where in the city can we find your profession?
The full list of Canadian retailers can be found here.
What is the best question a prospective customer could ask a member of your profession when comparing products? Give the answer as well.
Launching a premium or luxury product in a more utilitarian category was at first a challenge. Most customers ask: why is your hand sanitizer so expensive?
Customers were used to buying hand sanitizer for half the price at the drugstore, convincing them it was worth the investment to buy our product can take some time and education initially. Our cost is driven by our packaging, which is mostly made of previously recycled materials and therefore more expensive, and most importantly by our premium ingredients. We use a plant-based emollient in our formula that is found in premium skincare and haircare products, and we use essential oils vs. artificial fragrances. What you're paying for is a more elevated experience of sanitizing your hands: peace of mind that you're using a more sustainable formula and packaging, the indulgence of our signature scent, and the immediate benefits of clean, nourished, hydrated hands.
What makes PAUME different from other hand-care brands?
For starters, PAUME's Moisturizing Antibacterial Hand Gel is atypical of what is a utilitarian and sterile hand sanitizer category. Most products only speak to killing germs and are packaged in disposable plastics. By contrast, PAUME makes sanitizing an enjoyable moment of self-care and speaks to the benefits of clean hands and human connection through the power of touch.
As we have broadened our mission to elevate the hand care category as a whole, we have stood out in many ways. Firstly, there are very few brands actually leading this category – and hand care is typically an afterthought for larger body care brands. We are the only ones raising awareness on the importance of a daily hand care routine. We are elevating our daily hand care essentials – whether it be our hand cleanser, sanitizer or hand balm, and using unique targeted ingredients that serve the unique needs of our hands.
PAUME also carries a net zero plastic footprint. Through our partnership with rePurpose Global, a percentage of each sale goes towards funding its removal and recovery of plastic waste from the environment.
What is the best part about what you do? What is the worst part?
I love creating new products and solving problems for people. I originally embarked on this journey because I wanted to solve a problem I was personally facing when I became a new mom. I was so dissatisfied with the hand sanitizer options on the market, and I was on a mission to make something that would solve my issue and also bring me joy. It is always extremely rewarding to hear from people how our products have enhanced their lives in some way. In a way, I'm the PAUME target customer. I'm always thinking about the little challenges I face in my daily life to inspire a "solution" I want to create. My passion for design, aesthetics, sustainability and quality is always incorporated into our products, and I love the process of bringing them to life and sharing them with the world.
Being an entrepreneur is not for the faint of heart. While creating products and launching a brand can be fun and rewarding, it's also incredibly stressful. It's one thing to make something, but it's another to actually sell it on a mass scale. I love the challenge of selling – whether it's through retail or direct-to-consumer on our website, and it's rewarding to see the traction and sales. That said, it requires a lot of experimentation, learning from failure and endless new ideas and approaches. The first two years are a massive experiment – throwing as much as you can at the wall and seeing what sticks. It is a very tiring and often deflating process. That said, when things start to stick, it becomes a lot more fun. I think what I like least about being a founder is the pressure and stress associated with the job, and the way that failure feels attached to your identity. It's impossible to truly separate your life from your work. That being said, the payoff can be worth it, and when things start to click and people want what you are making, it's the best feeling in the world!
What is your favourite joke about your own profession?
I once spoke to a successful entrepreneur who said to me, "Be prepared for everything to wrong, because it will". I laughed it off thinking this was a joke, but quickly learned it was really good advice, and absolutely true. When I think back on all the things that "went wrong" even back in my Knix days, I have to laugh. Things will go wrong and part of being a successful entrepreneur is how you deal with challenges. I learned a lot from Joanna, the founder of Knix, in this regard. Often her best ideas stemmed from a challenge we were facing or a chaotic situation. It requires an immense amount of resiliency to face challenges with a calm and clear head, especially when the stakes are so high, but it's a learned skill. So much can be out of your control, and learning to face the bumps without panicking is key and really part of your everyday job as an entrepreneur.
Where can we follow you?
Online at our website and on Instagram and Facebook.
PAY IT FORWARD: What is another local business that you love?
I'm so proud to be part of an incredible community of female founders who are based in Toronto. We are all deeply connected, and we learn so much from one another. They are building some incredible brands and products. I can't just pick one, but here are a few of them! SIDIA is a luxury lifestyle brand with the most divine body care, fragrance and candles. Everist is a waterless concentrate body care brand for eco-optimists. LOHN creates the most exquisite-smelling candles. This city has a knack for producing some amazing brands and founders.