The meal kit delivery service industry is continuing to thrive even after we have moved out of the pandemic. Although restaurants are back open at full capacity, and grocery stores are a bit less hectic, we are still seeing a growing population of consumers who are integrating meal kit delivery services into their weekly meal planning. Here in Canada, we have access to a wide variety of brands to choose from, especially in more densely populated areas. One of the most popular brands in this space is Chef's Plate. For more information about Chef's Plate, check out this article in mealkidsdelivery.ca.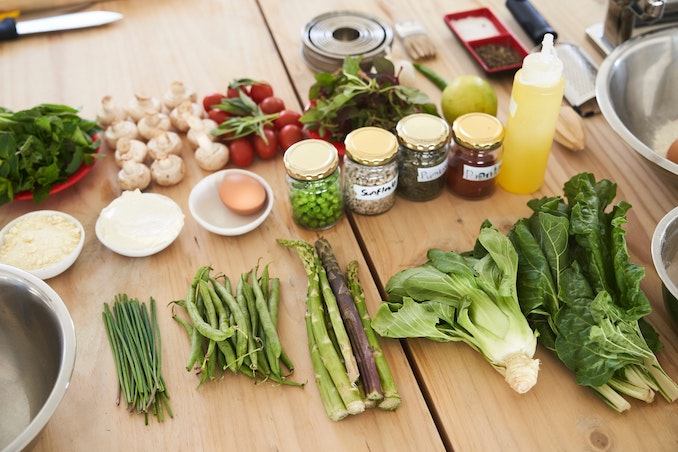 Chef's Plate is a well-known meal kit delivery service brand that was founded in Toronto, Ontario by Jamie Shea and Patrick Meyer back in 2014. The two saw the popularity of meal kit delivery service brands, and the growth the industry was experiencing and decided to start their own organization. To this day, the headquarters of Chef's Plate remains in Toronto, Ontario, however the company is now under the umbrella of the leading organization in the meal kit delivery service space, HelloFresh, acquired in 2018. Chef's Plate is a leading brand in Canada, available in Ontario, British Columbia, Alberta, Saskatchewan, Prince Edward Island, Nova Scotia, Manitoba and New Brunswick.
Similar to many meal kit delivery service brands, Chef's Plate offers consumers an easy-to-use online platform. Here, consumers can browse upon stunningly photographed meal offerings and choose what meals they would like to make at home each week. Consumers can look forward to browsing through 23 delicious meals each week, and Chef's plate offers a rotating menu so users always have the opportunity to try new dishes and flavours. Each menu item also showcases how long it takes to recreate the meal. To make the browsing process a bit easier on consumers Chef's Plate breaks down their weekly meal offerings into categories. Some examples of these categories include; Vegetarian for meat free options, Balanced which offers meals with more than 20 grams of protein, less than 15 grams of saturated fat and less than 100 grams of carbohydrates, and Speedy for meals that can be prepped and ready to go in 20 minutes. Once users have selected their preferred meals for the week, and adjusted the number of servings, all ingredients will be pre-portioned and shipped directly to the consumer's house. Included with the ingredients are menu cards with step by step instructions on how to create the delicious looking meal selected online, by yourself at home.
In terms of pricing, Chef's Plate operates on a flexible subscription plan. What this means is you can place your order each week, however you are not tied to a minimum number of orders and you only have to pay when you are taking advantage of the meal kit delivery service. There are 3 meal plan options to choose from; Meat and Vegetables, Vegetarian or Family Friendly. Once you have selected your meal plan, you will also be able to input your desired number of servings and meals you would like to receive each week. Regardless of your meal plan, when ordering for 4 people, meals cost $8.99 CAD per serving, and when ordering for 2 people, meals cost $9.99 CAD per serving. Shipping is almost always free, the only time you must pay for shipping is if you order the minimum which is 2 meals per week for 2 people. That being said, if you are looking to try Chef's Plate for the first time, always search the internet for promotional codes as meal kit delivery service brands almost always have some kind of promotion running for first time users.
Chef's Plate continues to be a leading brand in the meal kit delivery service industry. Offering consumers a rotating menu of 23 delicious options each week, users are hungry to try more and more recipes. The simple online ordering platform makes it easy to narrow down meals based on nutritional restrictions and lifestyles, and is very transparent in terms of ingredients and expected prep and cook time. Chef's Plate is an excellent options for those looking to try some new meals, or save time cooking each week.