Is there any other "legacyquel" as worthy of praise as Scream, which now encompasses no less than six films across twenty-seven years? Forget your Star Warses and Jurassic Worlds, for our money the sextet of SCREAM, SCREAM 2, SCR3AM, SCRE4M, 5CREAM, and SCREAVI is the best exemplar of legacy done right.
Toronto dorks seem to agree, judging by the rousing welcome given to original Scream stars Matthew Lillard, Skeet Ulrich, Jamie Kennedy, and Guelph's own Neve Campbell, during their appearance at last week's Expo. Joining them in the beloved celebrity category were Vancouver's Hayden "Anakin" Christensen and key cast members of Marvel's Daredevil, including Charlie Cox, Vincent "Full Metal Jacket" D'Onofrio, and Jon Bernthal. While the full list of superstars is too long to go through here, shoutouts too to Jason Lee (after most of the rest of Kevin Smith's View Askewniverse showed up last year), Ralph Macchio, and none other than Sharon and Bram (RIP Lois, who passed away in 2015).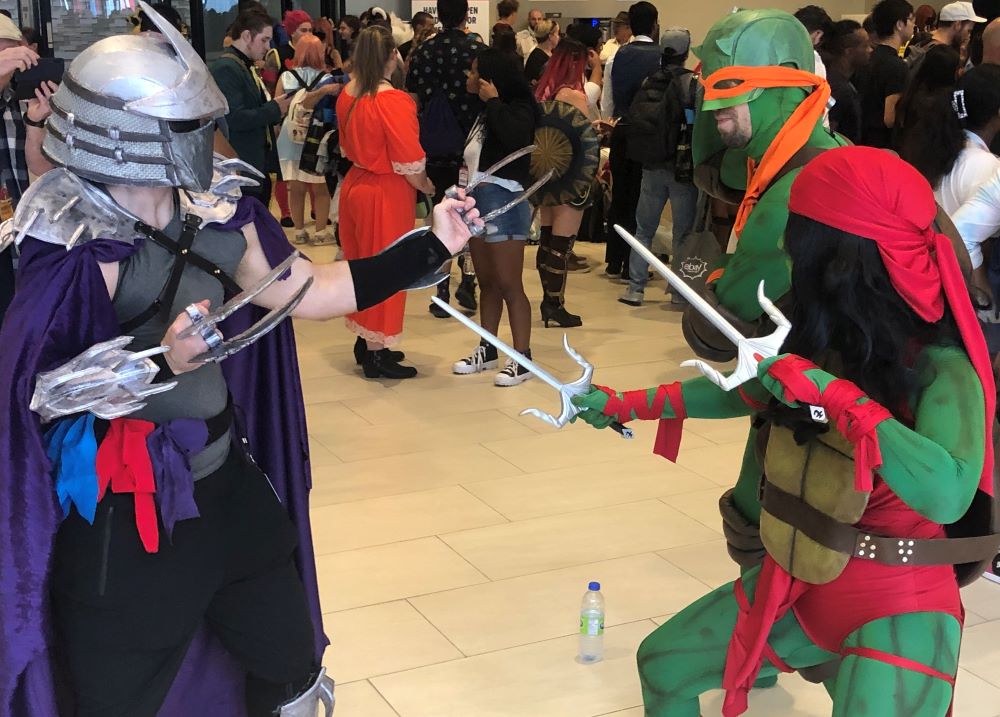 We're hard-pressed to say which parts of Fan Expo we love more: the amazing vendors, the celebrity encounters, or the opportunity to chat with (and score autographs from) famed comic book artists.
Comic nerds had no shortage of options to choose from this year, including rare appearances from legendary comic creators Frank Miller, Jim Shooter, and Joe Quesada, and, closer to home, returning Canunck favourites including Richard Comely (creator of Captain Canuck), Steve McNiven (artist on Marvel's Civil War), and perennial 'con guest and Toronto artist Craig Yeung of Runaways fame. We've also established something of a pattern of dropping in on beloved Archie Comics artist/writer Dan Parent, creator of Kevin Keller. Across years of conventions, Parent has proven himself to be a decent, amiable guest, happy to chat with fans for whom his work has meant a great deal, particularly in the queer community.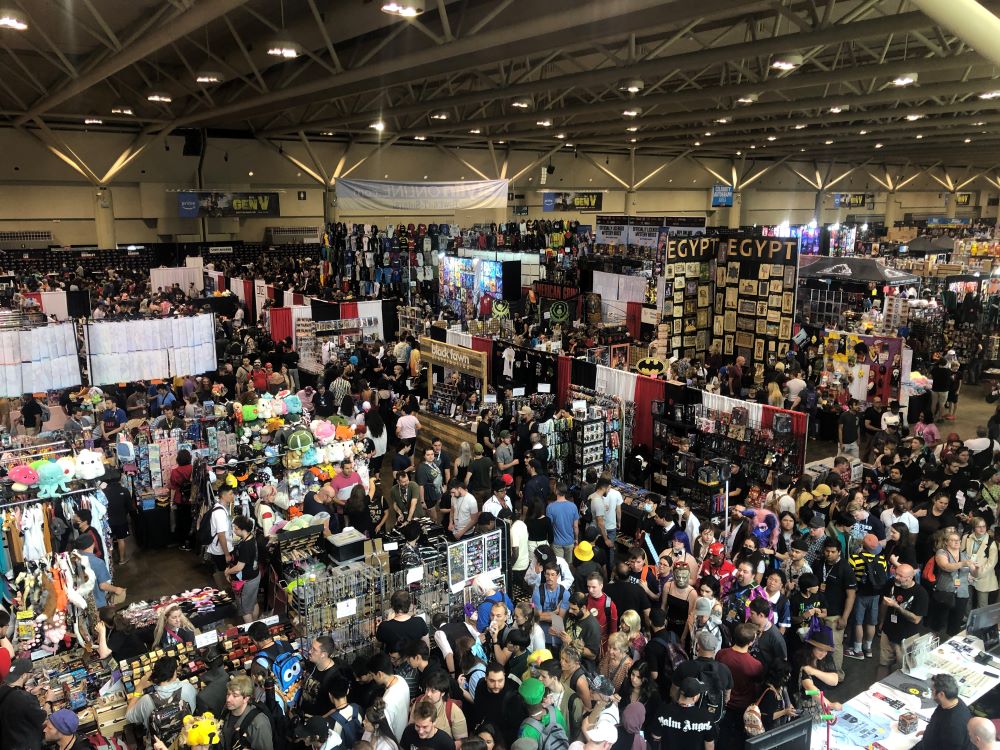 While there were plenty of fun celebrity guests this year, but it was nice to see local boy Christensen (he attended Unionville High School) welcomed with some of the retrospective admiration he deserves, after too long as a sand-based meme. Christensen was hardly the worst part of the much-maligned prequel trilogy, and his performances elsewhere – Shattered Glass is a standout – reveal an actor of more complexity than George Lucas's leaden dialogue and direction once suggested. With rumours of an Anakin return to the growing Disney+ Star Warsverse, we are excited to see him back on the big screen soon.
Speaking of… Toronto's division of the 501st Legion – a Star Wars fan/charitable organization which specializes in screen-accurate costume and replicas – once again drew in awestruck crowds who queued up for photo ops with their incredible renditions of Jabba the Hutt (replete with Salacious Crumb by his tail), R2-D2, and a Return of the Jedi speeder bike. (Read more about the 501st and their charitable endeavours here.)
And then there was all the rest, beginning with the local vendors – toy stores, comic shops, game shops, cosplay guilds – and continuing on through the incredible Artist Alley, where we always wind up spending way more than intended on crochet, beadwork, paintings, t-shirts, dioramas, and a million other geek things we didn't know we needed until we saw them.
Retrokid alone, the licensed retailer for all sorts of deeply nostalgic wear like Polkaroo t-shirts and Degrassi varsity hoodies, nearly bankrupted us last year.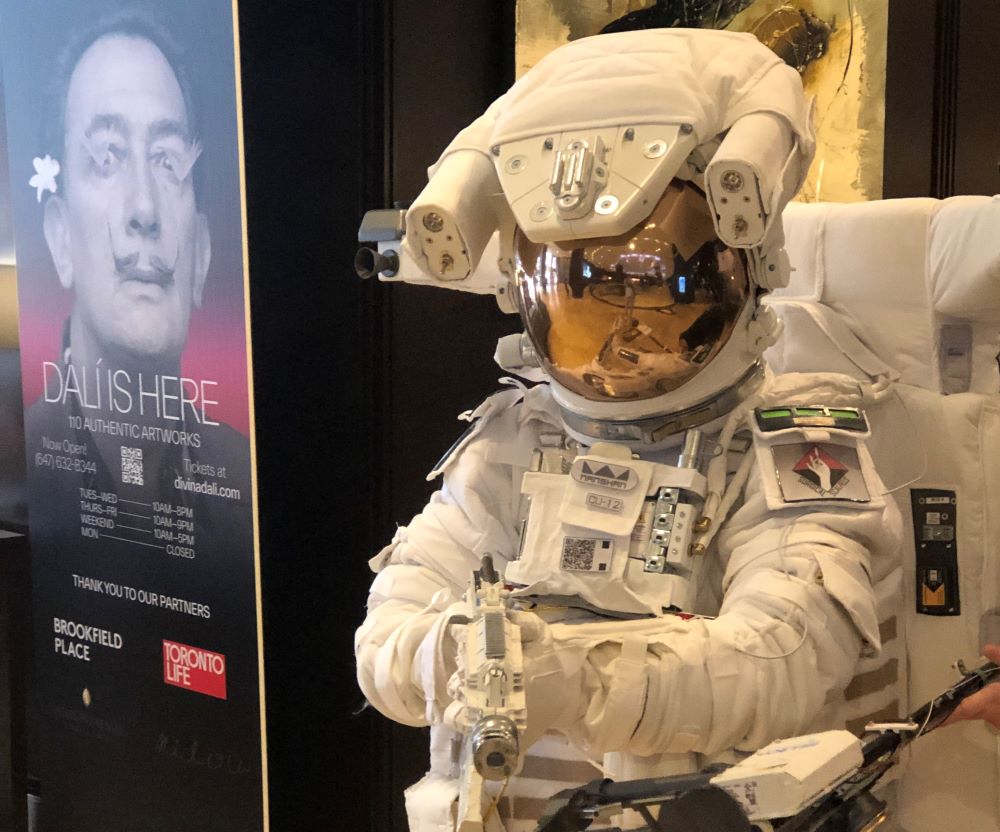 While we have mixed feelings on the increasing corporatization of geek culture, the presence of some media behemoths like Paramount+ (with their Star Trek and Ninja Turtles-themed booth), Citizen (with their stellar Marvel and Star Wars-brand watches), and Sony/PlayStation (of which we are huge fans) offered welcome opportunity to play around in themed media environments.
Looking ahead, we are counting down the days until next year's Fan Expo and the inevitable reunion of the all-Canadian cast of the original X-Men cartoon, recently renewed for a seventh season after a small gap of twenty-six years. Talk about legacyquels!
***
For all things Fan Expo and the upcoming Toronto Comicon (March 2024), click here.