The Art Gallery of Ontario has succeeded in raising funds to purchase Yayoi Kusama's Infinity Mirror entitled Let's Survive Forever.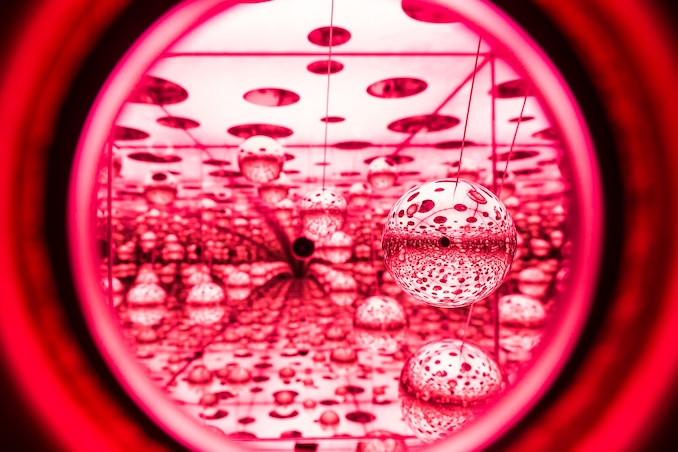 Through an initiative called #InfinityAGO that was launched on November 1st, 2018, the AGO used crowdfunding to raise additional money that was needed to make the purchase.
Prior to the launch of the #InfinityAGO campaign, $1 million was taken from the David Yuile & Mary Elizabeth Hodgson Fund, a resource pool set up by the estate of David Y. Hodgson to fund contemporary art purchases.
The public support through #InfinityAGO raised an additional $651,183 via over 4700 donations, mostly quantities ranging from$25 – $100.
"My wife Alice and I saw Yayoi Kusama: Infinity Mirrors this summer as guests of a friend. The exhibition was exhilarating and mind-expanding," Toronto writer Samuel Peralta said. "Now, by supporting #InfinityAGO, we're giving back, helping … all of Toronto, and our larger community get access to Kusama's amazing artwork so even more people get the chance to experience what we did this summer – the brilliance of an artist at her peak."
Due to the strong support from the community, the AGO took the remaining amount needed to make the purchase from the David Yuile & Mary Elizabeth Hodgson Fund.
The work itself features mirrored orbs suspended from the ceiling and arranged on the ground. It is one of the larger rooms and it has never been to Canada
The work is currently under construction and is set to arrive in Toronto in the spring of 2019 with donors having first access.
For more information on the AGO and to follow their most recent news, please visit their website.