The first sign of Spring? Well, we may not have blossoms peaking out on those cherry blossom trees just yet but for me, the first welcomed hint of the Spring season is International Macaron Day. Each year the celebration of the cute french cookie is held on March 20th across the globe. Cosmopolitan cities who celebrate include Paris (of course), New York, Tokyo and yes, Toronto.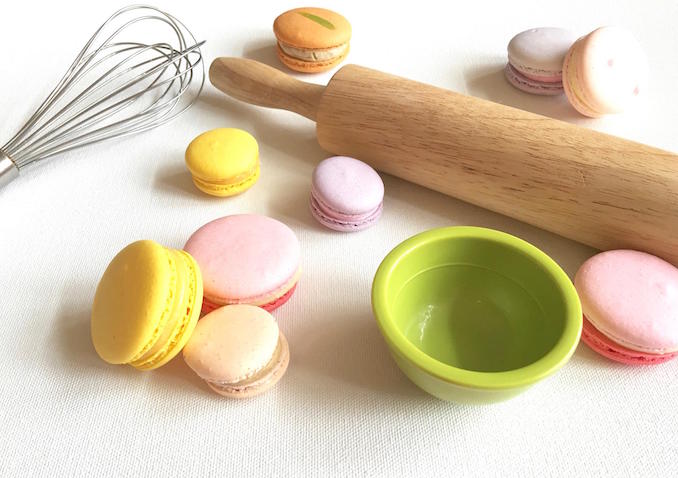 The day not only reminds us of treating ourselves to a sweet morsel but it also raises awareness and funds for local charities.
We've found out that Toronto's Butter Avenue has partnered up with Chef David Lee of Nota Bene this year to create exclusive flavours to commemorate the day in support of Kids Cook To Care, a charity that brings some of the city's finest chefs together with volunteer little kid sous chefs. Together they visit local shelters to prepare fresh and nourishing meals to the communities in need. Chefs involved include David Lee, Hidde Zomer, Cory Vitello, Carl Heinrich, Loreno Loseto, Doug McNish, Sarah Sweeney, Rory White, Peter Minaki, Carolyn Drebin, and many more. An upcoming dinner prep will be lead by Lavelle's Romain Avril at the end of this month.
Last year, Kids Cook To Care received the largest donation from Butter Avenue's Macaron Day commitment and hopes that this year will be equally as successful. Over $4500 was donated from the day's sales from the shop's two locations. That's a lot of macarons!
"Our customers are very loyal and excited about Macaron Day," says Calvin Su, Co-owner of Butter Avenue. "We are thrilled to partner with Chef David Lee on this very special day. His involvement with Kids Cook to Care inspired us to take this year's day to the next level. Our pastry chefs cannot wait to reveal the three exclusive flavours of his along side our other special flavours created for this day."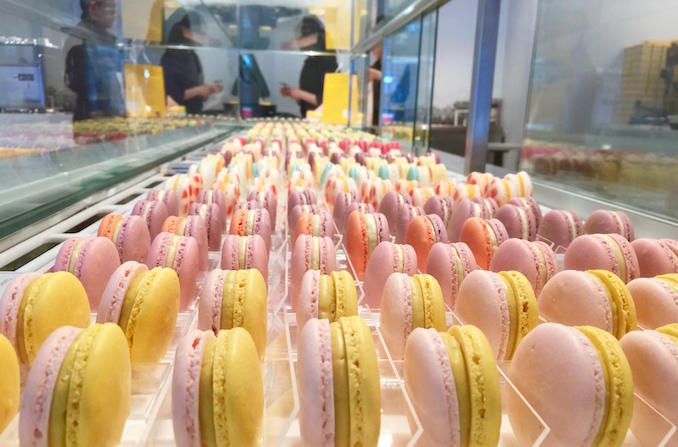 So, any hints? You may want to pay attention to Butter Avenue's social postings. In previous years, they've had fun with customers by offering some unique flavours like hot tamale, s'mores, orange spinach, matcha red bean and popcorn. Pushing the imagination of flavour combinations is what most macaron lovers want to try. But we won't be surprised (okay, and really hoping) if they bring back some of our favourites like Guava Plum and Molten Chocolate Marshmallow? Pleeeeeeease?  I will personally buy a box or two.
Butter Avenue has announced that they will donate 35% of the day's sales to Kids Cook To Care. Want more info on the charity? Check out our previous posts on them. Parent can sign up their kids (ages 6+) to volunteer at the monthly dinners through Kids Cook To Care. Then registering for the opportunities are first come, first serve with a donation to help offset costs of ingredients.  However, this isn't the only way for kids to learn about healthy food for everyone. The organization also hosts other events including the popular holiday cookie recipe exchange and corporate events.
Macaron Day is an annual event held on March 20.