We've all heard a Carole King song either growing up with our parents listening or sitting in the doctor's waiting room. What is this genre called? Easy listening? Carole King's voice is recognizable — folksy and her songs are soothing. They're like a heaping bowl of chicken soup full of comfort through times of love, heartbreak and friendship. Now with the Broadway smash hit production of Beautiful: A Carole King Musical, we learn about her inspiring true life story.
The musical is now on stage in Toronto and while it's teeming with hit after hit triggering many "Oh, I remember that song!" moments like So Far Away, You Make Me Feel Like A Natural Woman, It Might as Well Rain Until September (and yes, we are actually wondering about this too, Toronto), it also shows how singer and songwriter saw life always as half full rather than half empty. This production is as much for her long time fans as it is for a whole new generation that's just discovering her and her music.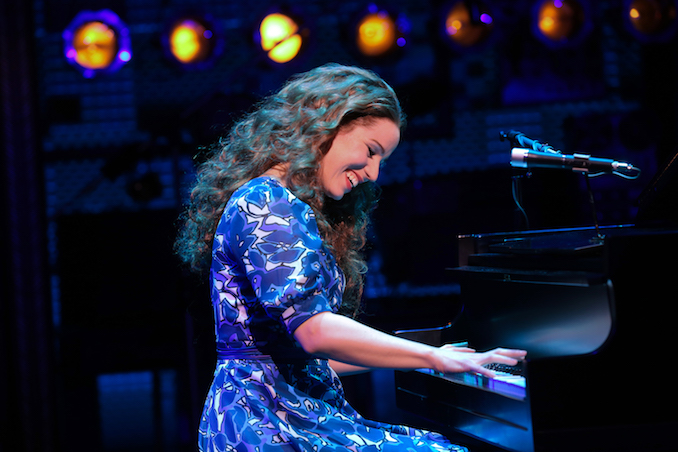 Carole King's (Chilina Kennedy) story picks up in 1959 when she was a timid 16 year old aspiring song writer living  in Brooklyn who persisted in pitching her songs to record labels in New York City that eventually landed her a contract.
Then it was lust at first sight with Gerry Goffin (Liam Tobin), a boy at college who aspires to be a lyricist and became her writing partner. At the young age of 18, King had her first number one hit with Will You Love Me Tomorrow. But things quickly escalated between them as a songwriting team as well as in their personal life with an unplanned pregnancy.
Together they wrote chart-topping songs for Neil Sedaka, The Shirelles, The Drifters, Janelle Woods, The Righteous Brothers and many others. Their friends and industry rivals Barry Mann (Ben Fankhuaser) and Cynthia Weil (Erika Olson) were also producing hits like You've Lost That Lovin' Feeling and Walking in the Rain. The two couples had an ongoing competition of one-upmanship that seem to be unstoppable.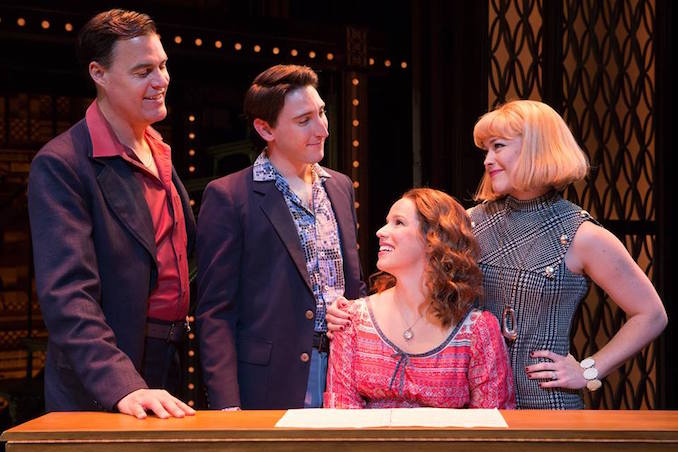 King was also searching for that balance in career and the pursuit of a happy home life while her husband became more distant. The songs  It's Too Late and Will You Love Me Tomorrow timing in the show reflected the most difficult times in her life. King literally found her voice with her second solo album Tapestry (1971) which  remained top of the charts for 15 weeks and garnered four Grammys.  In total she's recorded 25 solo albums and released a memoir A Natural Woman in 2012.
But can we talk about Chilina Kennedy? This Canadian actor is fresh back on home turf after successfully playing the lead role as King on Broadway for the past two years. And she's incredible! Kennedy completely, confidently and convincingly embraces her role throughout all the life stages of King.  If you're looking for a feel-good entertaining show for the summer, this is it.
It's easy to see how she's been the voice of a whole generation who sought comfort — like a good friend. You can always rely on this playlist to get you back on track.
Beautiful A Carole King Musical is now on stage at the Ed Mirvish Theatre until September 3, 2017. For more information visit mirvish.com