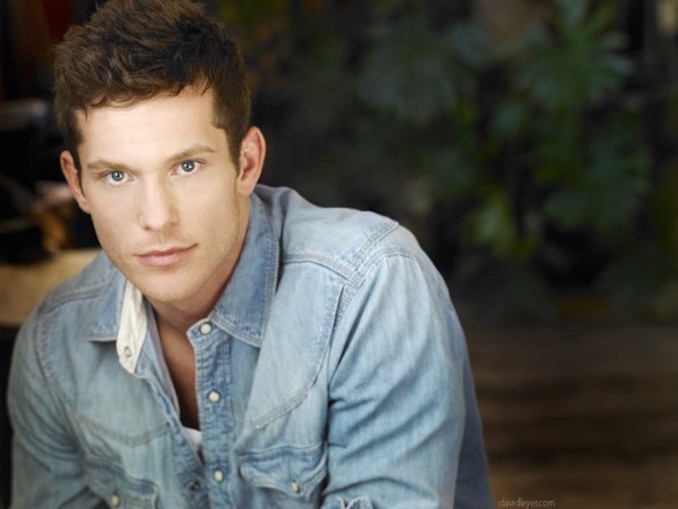 Chad Connell is a Toronto-based actor who has most recently appeared in the movie The Mortal Instruments: City of Bones. Having appeared in various other Canadian television shows, such as Murdoch Mysteries, Connell is experiencing much success lately as a result of The Mortal Instruments. I had a chance to chat with him and talk about being an actor living in Toronto.
What's the Toronto film community like?
Generally, there's that six degrees of separation rule but in Toronto, it boils down to one degree of separation. It feels like a real network of support. Right now, I'm on my way to audition where I'm going to meet someone who I'm in direct competition with and we're going to run our lines together and see how much we can help each other. So I think it's that well of support that's really apparent in Canadians in general but you definitely see it in the Toronto film community.
So is it not as cutthroat of an industry in this city as it is in others?
It's a cutthroat industry no matter where you are but I think the moment you can recognize that and then let go of the control and realize that all you can do, for your own psyche, is be supportive of one another, otherwise it'll just beat you. If you see people booking roles you wanted, it makes it a lot easier if it's someone from whom you felt a real well of support. It is cutthroat but that comes internally, it comes from your own hard work and your own dedication and your own internal drive.
You enjoy your work but does it ever feel like a job? What do you do to unwind ?
Unfortunately, if I'm being realistic, it can start to feel like a job from time to time, primarily if you've gone a long stretch of auditions where nothing is landed, it can start to feel a bit like a job. I'm really lucky, I've got good family in the city, a really great group of friends. It can be something as simple as going out for dinner. I'm hesitant to call myself a foodie because of the negative connotations of that word right now but I'll just say I'm a big fan of restaurants and going out. I love to sail. The harbourfront is a spectacular place to go sailing and to take in the city and just try to take your mind off other things.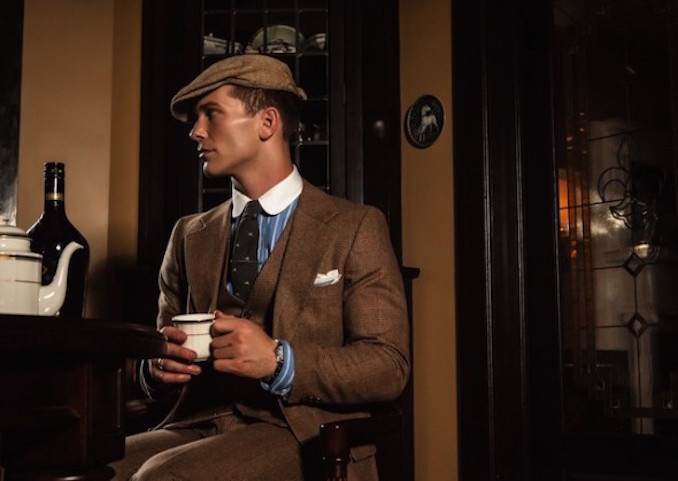 Toronto is often compared to LA and New York when it comes to the film industry. Do you as an actor feel that pressure to move elsewhere or that the industry here is limited?
I've spent a bit of time in NY and LA. And I think every actor feels a bit of a pull to LA specifically if you're doing film and television. It's the film and television Mecca of the world so you'll meet actors there from every corner of the world, English-speaking or not so there's definitely a pull to be down there. But in the 10/11 yrs I've been living in TO, I've seen a real nurturing of our industry. There seems to be a lot more homegrown shows that the public are actually watching now. For me, Toronto, will always be home.
 What do you in between gigs, in order to make ends meet?
Since I graduated from university, I set a goal for myself that my income would come of acting. It's meant some pretty Spartan times but my parents, are also really supportive of the arts so they get what I do. My fate has been such that whenever I've really needed it, that job has come through. I understand that not every actor is able to say that and that there are a lot of bartenders and waiters out there doing the same thing but it doesn't mean they're not working as hard.
Chad Connell's Top 5 places to hang out in Toronto:
1. St. Lawrence Market: I recently moved there and I love that neighbourhood. It has a vibrancy and a culture, a sort of old world feel.
2. The rooftop bar at the Park Hyatt in Yorkville: It sort of feels like a bit of a secret gem. You can always get a seat on the patio and get a breathtaking view of the city.
3. The Woodlot: My uncle is the baker and the wine guy there so I head there as often as I can and get a glass of wine if he happens to be working there.
4. Buca: It's pretty hard to beat.
5. Queen East: It's a really up and coming place and I'm kind of falling in love with the Leslieville area.