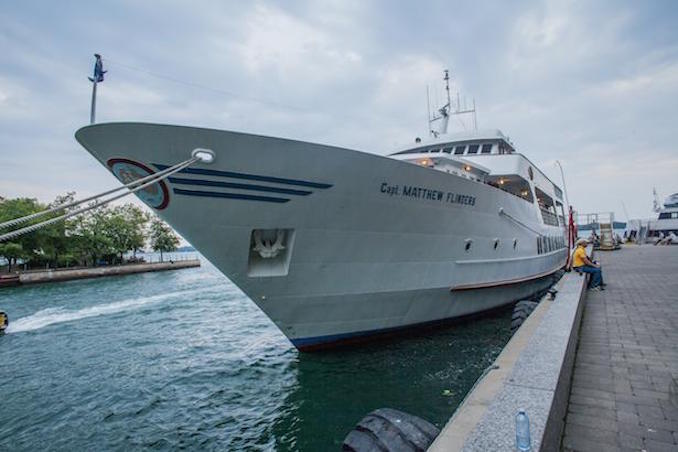 I recently got to check out one of the Toronto Harbour cruises that are offered by Mariposa Cruises in downtown Toronto.
The cruise company runs 6 vessels for both private and public events and dinners. For my visit I got to try one of their summer dinner cruises aboard the Capt. Matthew Flinders, their flagship.
Their brunches and dinner cruises are buffet style with cash bars and feature live music and DJs on special occasions such as the Summer Sizzle Cruise I attended last week.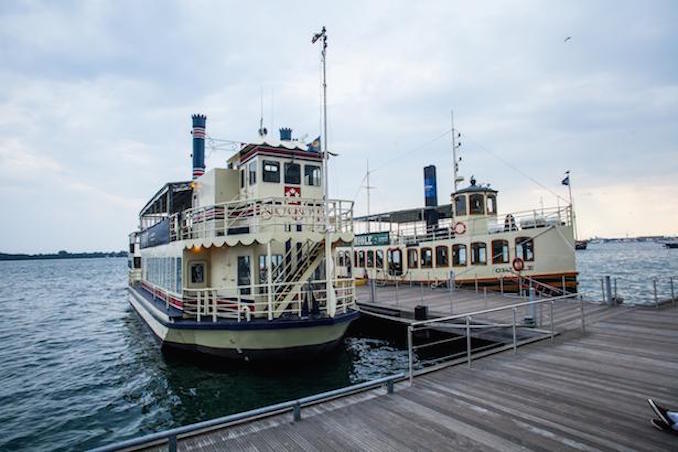 There are several different boats that are styled differently as well as offering variation on capacities of guests. Pictured above are two of their smaller boats Showboat and Oriole.
The tours depart from the waterfront at Queens Quay West and York Street in downtown Toronto where they take a tour around the island and along the waterfront harbour from the port lands to the Toronto Island Airport. Our trip was 3 hours long in total but times vary depending on event.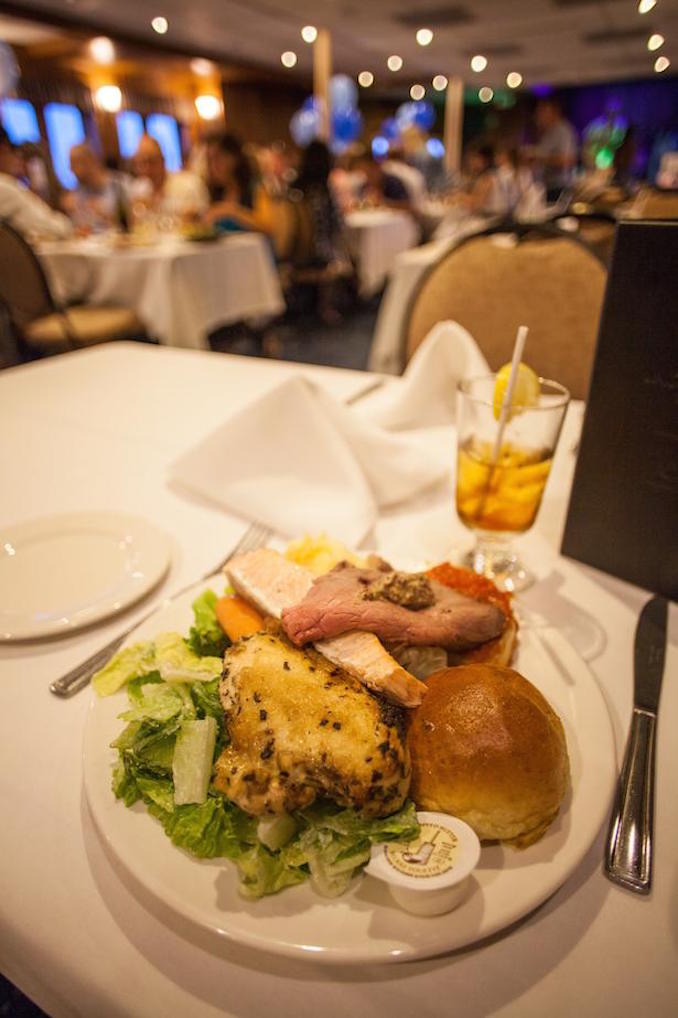 The buffet consisted of chicken, salmon, roast beef, mashed potatoes, veggies, salads, various breads, pasta, rice for a combination of foods that will please different tastes in large groups.The desserts included cakes, cookies and fruits with coffee and tea served as well.
During dinner, a musician played live music covers and a DJ played during dancing, dessert and drinks. Most people visit the upper decks once dinner is finished to partake in the views of the harbour and the city's skyline before docking back in the city.
For more information of pricing, departure times and to book your trip, visit the Mariposa Cruise website.