Whether your a new visitor to Toronto or simply acting as a tourist in your own city, Toronto has a lot to offer in places to stay. These small stylish spaces gives you a taste of Toronto's unique urban atmosphere. Boutique hotels are a way to enjoy a taste of the high life in comfort with beautiful design incorporated into the rooms. Toronto's boutique hotels compact history and style into a smaller size compared to bigger brand name hotel companies. Planning your stay at a boutique hotel in Toronto is a great way to get exposed to the history, arts and culture that exist right here in the city. You don't have to travel far or visit every tourist attraction to familiarize yourself with all of the cultural aspects that these hotels have embedded in their architecture.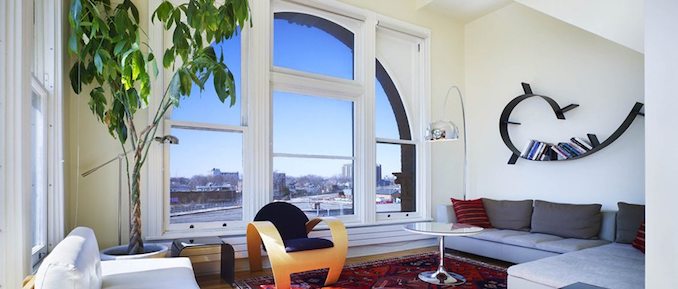 The Gladstone is  a must-stay hotel for those who want to be fully immersed in Toronto's cultural scene. Offering art exhibits and 37 rooms designed by Toronto artists, this hotel is driving hot spot for all things creativity that enhance your stay. The hotel was designed by George Miller in 1889, the architect of the Lillian Massey building of the University of Toronto, in the Parkdale neighbourhood. Having renovated the space from an old building into a new project that now displays art from the community in 200ft2 gallery , host events in their four event spaces , has a built-in café and restaurant. Being located in the West Queen West neighbourhood- the hippest street in Toronto- allows for  guests' to explore life in Toronto as an artist with all the perks of the boutique hotel experience.
Re-opened in 2004 after renovations began in 2001 and located at 1150 Queen St. West, is the Drake Hotel. The Drake also a creative hub for artists and culture, is known for its innovative approach to all things art, entertainment, and hospitality through its  display of live music, culinary events and art installations. It's colourful rooms and décor are sure to make your stay feel comfortable as possible.  The Drake Hotel is also associated with their own stores stocked with Canadian treasures and trinkets and features its own nightclub hosted by live DJ's.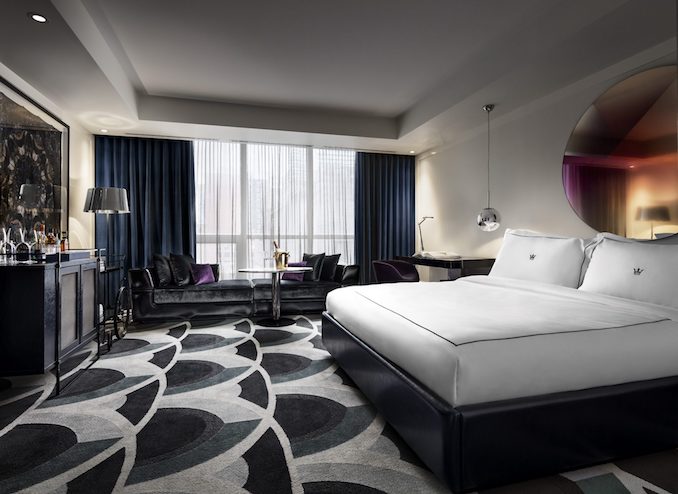 3. BISHA Hotel
BISHA Hotel is a new addition to Toronto's luxury hotels. It has a great rooftop pool, bar and restaurant, adding to its appeal as one of the top places to stay in Toronto. A dream of INK Entertainment's Charles Khabouth,  BISHA Hotel  is located at 80 Blue Jays Way making its 360 panoramic rooftop great for viewing the many angles of Toronto's skyline. Design was done by Studio Munge and there is even a Lenny Kravitz floor designed by the New York design team. BISHA hotel gives guests a chance to experience the booming nightlife in Toronto as well as access to food and drink served in their restaurant, bar and café. The combination of high class service, hospitality and contemporary designed rooms for a great stay in the city.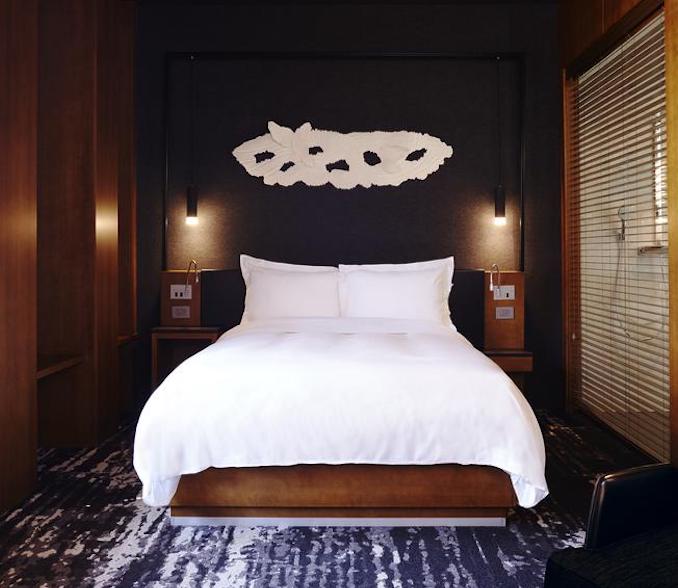 Located in the sports and entertainment hotspot in the Toronto Maple Leaf's square complex at 75 Bremner Boulevard, Hotel Le-Germain is centre of all the action in the city.  Le- Germain offers several amenities such as a fitness room , a bar, free wi-fi, and concierges that offer information on what's going on in the city. Le- Germain has several locations across major cities in Canada, including a second location in Toronto  in close proximity to the Billy Bishop Toronto City Airport.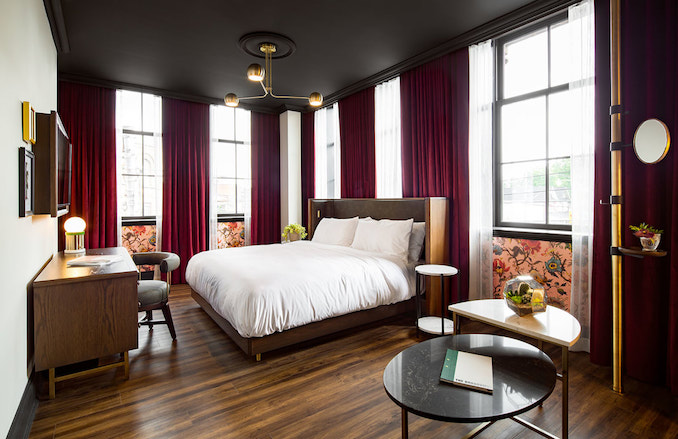 Recently opened in Toronto's East End at Queen and Broadview at 106 Broadview Ave, The Broadview Hotel features  58 boutique guestrooms that have been designed to provide a luxurious getaway from home in Toronto, They are refreshingly spacious and some feature outdoor terraces for lounging and relaxing, as well as urban views looking out over the bustle of Queen Street East or Broadview Avenue.Their elaborate rooftop is one of the most stunning views of the Toronto skyline and the Don River, a perfect touch to a social gathering with friends and family.
***
What are your favourite  boutique hotels in Toronto?