If you're in the downtown core this coming Monday, May 15 at 7:00 pm get ready to rock out to a free mini-concert at Yonge and Dundas in front of the Ed Mirvish Theatre with Meat Loaf and the cast of the upcoming musical BAT OUT OF HELL.
Mayor John Tory will welcome the cast who will be travelling across the big pond from the UK. Joining on stage will be stars Andrew  Polec and Christina Bennington. The musical just completed a sold-out run at the Opera House in Manchester.
The "two out of three ain't bad" legend Meat Loaf will be there to tell us all about the musical. Four songs from the musical will be performed by the cast. (I'm sifting through all those hits now!)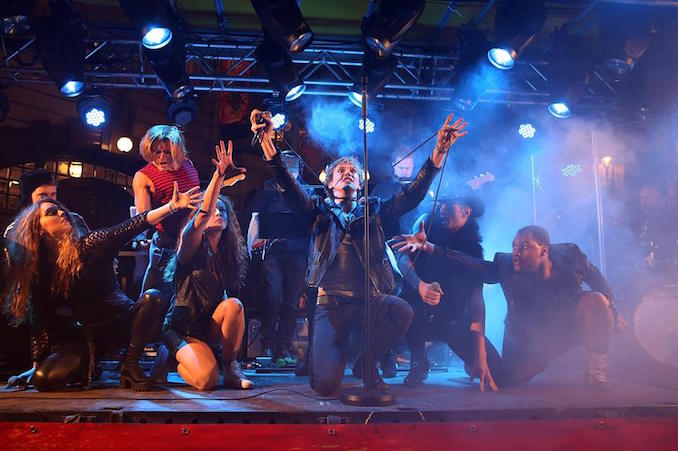 Watch out the parade of Harley Davidsons that will kick off the event.
By the way, did you know that Bat Out of Hell still sells over 200,000 copies a year? The album was released 40 years ago and was certified 14 times platinum. It was also was on the UK Charts for 485 weeks.
BAT OUT OF HELL (the musical) will be coming to the Ed Mirvish Theatre this October, 2017. For more information please visit the Mirvish Productions website at mirvish.com.