OpenTable released their 50 best brunch spots in Canada just in time for Mother's Day and five of those places are right here in Toronto.
The international online restaurant reservations company combined opinions of more than 480,000 restaurant reviews that were submitted to their database by verified OpenTable diners and over 2,000 restaurants in Canada.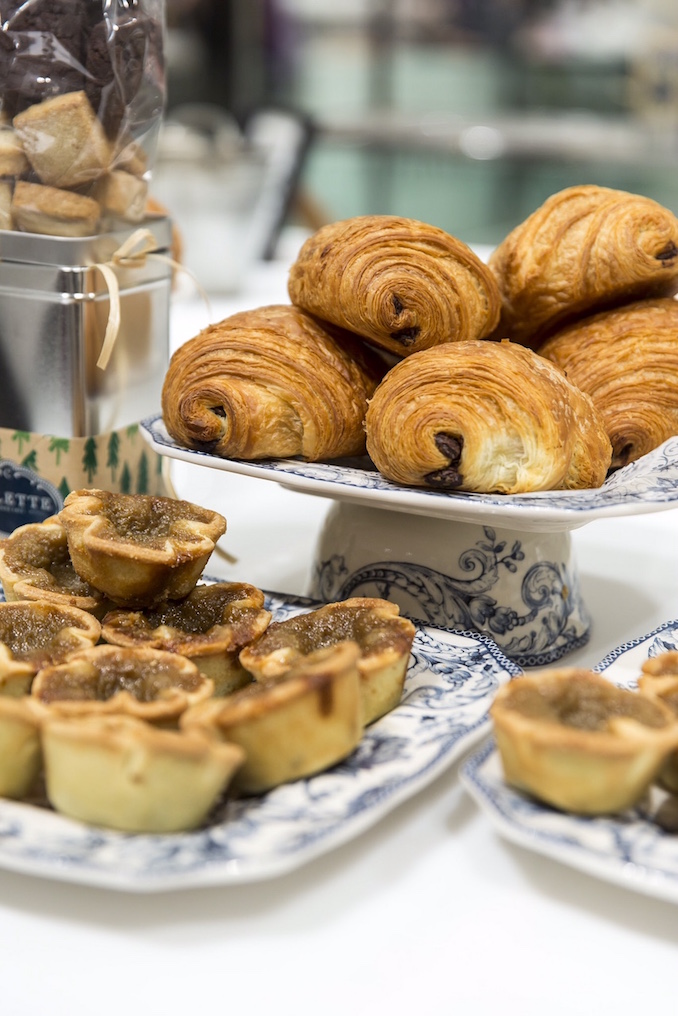 "Dining out for brunch is a long-standing tradition for many Canadians who celebrate Mother's Day," said Ziv Schierau, Head of National Accounts for OpenTable Canada. "From brunch favourites to more nuanced takes on classic offerings, these establishments are a great choice to gather with the family and celebrate Mom."
According to OpenTable diner data from Mother's Day 2016, this is one of the busiest Sundays of the year to dine out. Reservations were up 226% on Mother's Day compared to an average Sunday.
The province of Ontario is king when it comes to brunch spots. Canada's most populated province leads all provinces with 20 restaurants in the top 50. It is followed by Alberta which has 12. British Columbia and Québec both have eight. Manitoba and Newfoundland and Labrador are also represented on the list but Nova Scotia, P.E.I., Saskatchewan, Yukon, Northwest Territories and Nunavut are not.
Here are the five best brunch spots in Toronto.
Auberge du Pommier – Toronto, Ontario
BOSK at Shangri-La Hotel Hotel Toronto – Toronto, Ontario
Buca Yorkville – Toronto, Ontario
Colette Grand Cafe and Bakery – Toronto, Ontario
TOCA – The Ritz-Carlton – Toronto, Ontario
Here is the full list if you ant to take a road trip to one of the other 15 places in Ontario, or are visiting another province soon.
Ancaster Mill – Ancaster, Ontario
ANJU – Calgary, Alberta
Auberge du Pommier – Toronto, Ontario
Bacchus Restaurant & Lounge – Wedgewood Hotel – Vancouver, British Columbia
Barnstormer Brewing Company – Barrie, Ontario
Berkeley North – Hamilton, Ontario
The Bison Restaurant – Banff, Alberta
Bistro Nolah – Dollard-Des-Ormeaux, Québec
Bolero – Calgary, Alberta
BOSK at Shangri-La Hotel Hotel Toronto – Toronto, Ontario
Bow Valley Ranche Restaurant – Calgary, Alberta
The Bruce Hotel and Restaurant – Stratford, Ontario
Buca Yorkville – Toronto, Ontario
Cambridge Mill – Cambridge, Ontario
Canteen – Edmonton – Edmonton, Alberta
Carben Restaurant – Ottawa, Ontario
Colette Grand Cafe and Bakery – Toronto, Ontario
Deane House – Calgary, Alberta
Earth to Table: Bread Bar – Guelph – Guelph, Ontario
Forage – Vancouver, British Columbia
H4C Place St-Henri – Montréal, Québec
Hawksworth Restaurant – Vancouver, British Columbia
Hoogan & Beaufort – Montréal, Québec
Juniper Bistro – The Juniper Hotel – Banff, Alberta
L'Abattoir Restaurant – Vancouver, British Columbia
La Fabrique – Montréal, Québec
The Lake House – Calgary, Alberta
Langdon Hall Country House Hotel & Spa – Cambridge, Ontario
Lawrence Restaurant – Montréal, Québec
Liquidity Bistro – Okanagan Falls, British Columbia
Liv Restaurant – White Oaks Resort & Spa – Niagara-on-the-Lake, Ontario
Maison Boulud – Montréal, Québec
The Merchant Tavern – St. John's, Newfoundland and Labrador
The Nash – Calgary, Alberta
Nineteen XIX – St. Albert – Saint Albert, Alberta
Peller Estates Winery Restaurant – Niagara-on-the-Lake, Ontario
Pineridge Hollow – RM of Springfield, Manitoba
Quails' Gate Estate Winery – Old Vines Restaurant – Kelowna, British Columbia
Restaurant at Peninsula Ridge – Beamsville, Ontario
Restaurant Lemeac – Montréal, Québec
The Soca Kitchen – Ottawa, Ontario
Ten Foot Henry – Calgary, Alberta
TOCA – The Ritz-Carlton – Toronto, Ontario
Trafalgars Bistro – Vancouver, British Columbia
Treadwell Farm-to-Table Cuisine – Niagara-on-the-Lake, Ontario
Trius Winery Restaurant – Niagara-on-the-Lake, Ontario
Vero Bistro Moderne – Calgary, Alberta
West Restaurant – Vancouver, British Columbia
Whitewater Brewing Company – Lakeside Brew Pub – Cobden, Ontario
XO Le Restaurant – Montréal, Québec