Ley Vara is a pop and r&b singer/songwriter that has worked with various artists from Canada and the US. Since she began recording in 2019, Ley Vara released the single "​Bestmistake​" that got over 250 thousand streams with no PR involved. Her other single, "​Bruises​", was dropped to show her variety in sounds that she is able to cover. Ley Vara started taking singing lessons when she was 5 after her mother claimed that she was able to sing the ABCs better than most children. Twelve years of vocal, piano, and guitar finally paid off in early of 2019 when Ley decided to start recording. Producers at kyngdom studios have helped her mold into the artist she is today, covering a variety of different genres including pop, trap, rnb, dancehall, and whatever else the future holds for her. Recently Ley Vara has released her new single and music video entitled "​Red Flag​."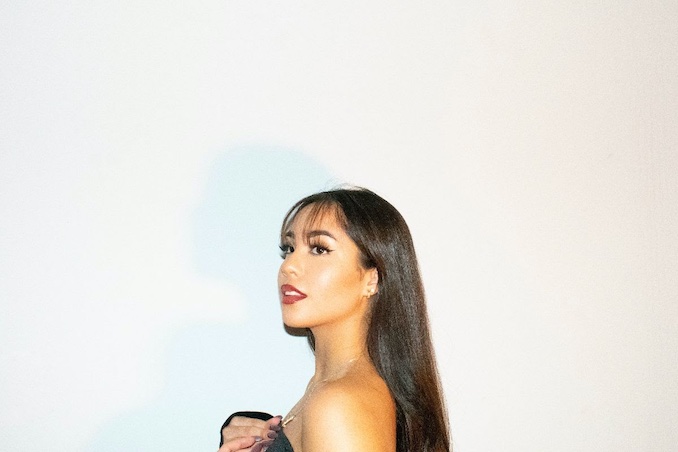 Name: Ley Vara
Genre: RnB Soul
Founded: 2019
# of Albums: 0
Latest Release: Red Flag
Latest Single: Red Flag
Latest Video:  ​Red Flag
Favourite band as a teenager:
Probably Ariana Grande Favourite band
Favourite band now:
SZA and Jhene Aiko!!
Guilty Pleasure Song:
I'll sing my heart out if I hear We Belong Together- Mariah Carey Live Show Ritual: The Highschool Musical Vocal Warm ups haha
Favourite local artist:
Jay Isaiah go check him out
EP or LP?
EP
Early bird or night owl?
Night Owl because quarantine messed up my sleep schedule.
Road or studio?
Studio for sure, I get carsick.
Any shows or albums coming up? (What do you currently want to promote?)
Single Dropping on Valentine's day
Rapid Fire Qs on Toronto
Sneaky Dees nachos, pasta from Terroni or a superfood salad from Fresh?
Super Salad?
Queen or College St?
College St
Trinity Bellwoods, High Park, Riverdale, Kew Gardens, or other?
Highpark, I used to go there a lot as a kid.
Swiss Chalet or Roti?
Roti
Where can we follow you?​
@Ley.vara​ on Instagram and Ley Vara on all music platforms.
Favourite local Restaurant?
Comal y Canela the tacos are amazing.