This year marks the fifth annual Yorkville Murals (YVM) experience. Torontonians and tourists flocked to one of Toronto's most captivating art and muralism events to date. The festival returned the last weekend of August transforming Yorkville into a cultural exhibition. Spectators and art enthusiasts were immersed in what organizers deemed "participatory entertainment and play". This year's exhibit titled, No Empty Spaces, enveloped Yorkville Avenue from Bellair Street to Hazelton Avenue.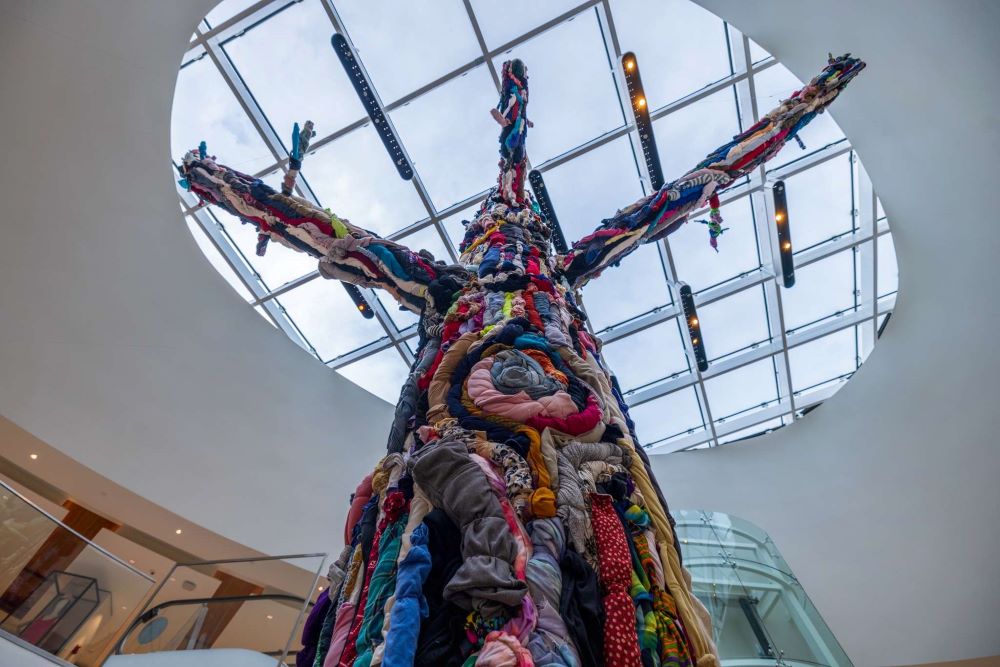 Yorkville is one of Toronto's most affluent, pedestrian-friendly communities. Today, Yorkville is known as a hub for high end shopping and fine dining, however, this area has a longstanding history rooted in art. In the 1960s, Yorkville was known as the bohemian cultural centre of Toronto, attracting the attention of some of the most renowned celebrities at the time, including Gordon Lightfoot and Joni Mitchell – who often frequented the area.
YVM creates a culture of creativity within the Bloor Yorkville community. This festival featured an expansive collection of murals, inflatables, art installations, live painting, art talks, music, dance battles, pop-up shops and the evening block party; these attractions had Torontonians lining the streets of Yorkville's affluent neighbourhood. This family-friendly experience fostered a feeling of connectivity and joviality throughout the streets of Toronto. With financial insecurity hindering access for many to explore art-related events, this festival provides free, accessible interactive art exposure for Torontonians. YVM continues to support family-friendly art inclusivity through interactive means.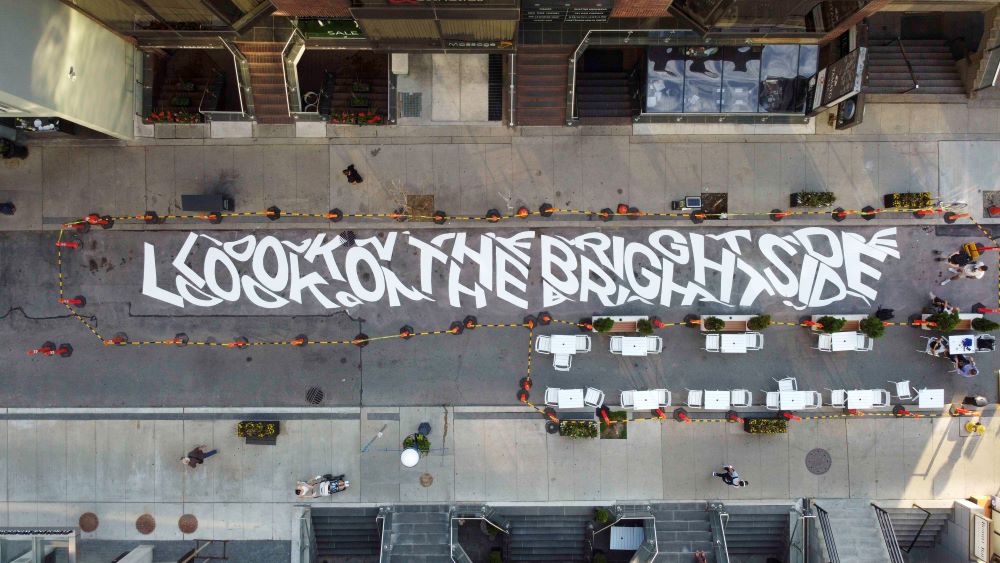 This year's theme, No Empty Spaces, is a nod to the 50 000 square feet of blank space transformed by festival artists. Alan Ganev, founder of YVM notes, "No Empty Spaces is more than a theme, it's a bold declaration of our commitment to fill every inch in Yorkville with vibrant art, entertainment and contagious enthusiasm". For the past five years, organizers have planned and executed an outdoor entertainment space where community members can dance, sing and engage with one another.
This year's muralism festival was the largest to date and featured a plethora of artists including, Ness Lee, Ben Johnston, Jordan Sook and Julia Monson. The festival was organized by Taglialatella Galleries and INK Entertainment in partnership with the Bloor-Yorkville Business Improvement Area (BIA). This initiative builds on "Yorkville's reputation as a historic enclave of Toronto's early twentieth century art scene. The event has been designed as a safe, self-guided experience in the heart of Toronto". The vibrant intricate artwork and various featured events of this festival demonstrates the significance of art in Toronto.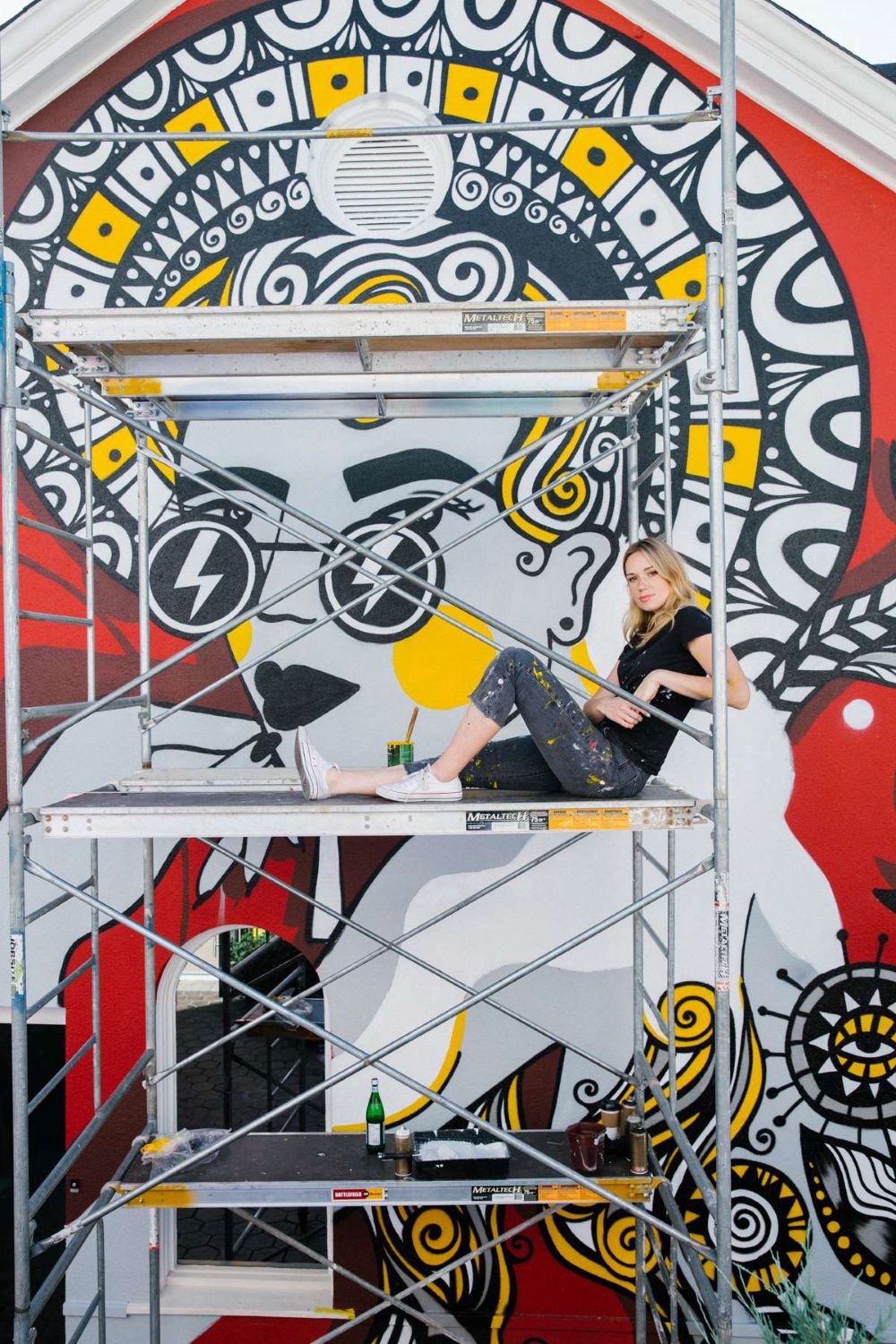 YVM included multiple zones throughout the festival including ART on Yorkville Avenue, Yorkville Murals Courtyard, the Family Fun zone and the Block Party on Cumberland Parkade. Each zone offered attendees unique interactive experiences. ART on Yorkville Avenue was presented by Bloor-Yorkville BIA and showcased the work of muralists including Matt Gondek, Jason Botkin and Ola Volo. This zone also featured the Hummer DJ Booth presented by Redbull, retail pop-ups, mini golf and games. Live painting areas brought art to life with Montreal-based artist Dalkhafine and Brazilian artist Elvis Mourao; attendees had the option of creating tattoos of quirky characters with Dalkhafine or regale in Mourao's live painting of fun monster characters. Sculptures were also a special attraction in the ART exhibit as Vancouver-based artists David and Jordan Doody brought contemporary sculptures to Yorkville Avenue and Cumberland Parkade.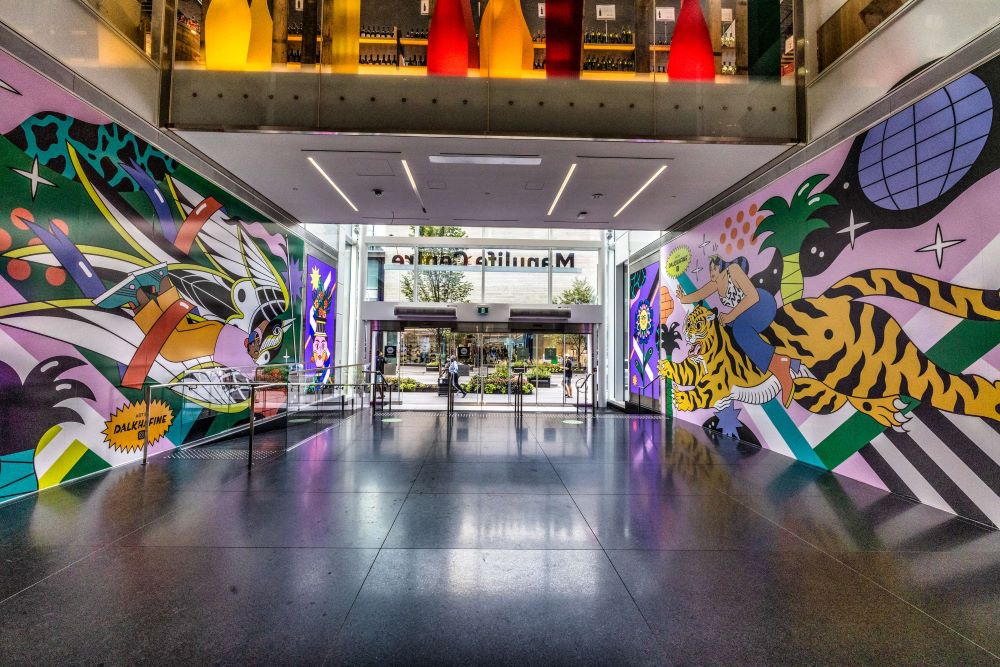 Located within Yorkville Murals Courtyard, YVM hosted Cry Baby Talks, Cry Baby Pop-up and Mr. Brainwash at Taglialatella Gallery provided attendees with a first-hand look at artwork by renowned street artist Mr. Brainwash and engagement in lively discussions with art curators related to the business and artistic side of the muralism industry.
The YVM Block Party completely took over the Cumberland Parkade for one day of art, music and food. The YVM Block Party presented by Hennessy brought attendees together to celebrate YVM under the stars. This event featured artists from Toronto, Vancouver and Kansas City including sculpturist Ben Johnston, live-painters JARUS, Paul Jackson and an art installation by Kansas City native Sage Barnes. Further to this, YVM was able to transform the entirety of the Bloor Yorkville community by collaborating with Yorkville Village, Manulife Centre, W Hotels and The Hazelton Hotel to create breathtaking installations.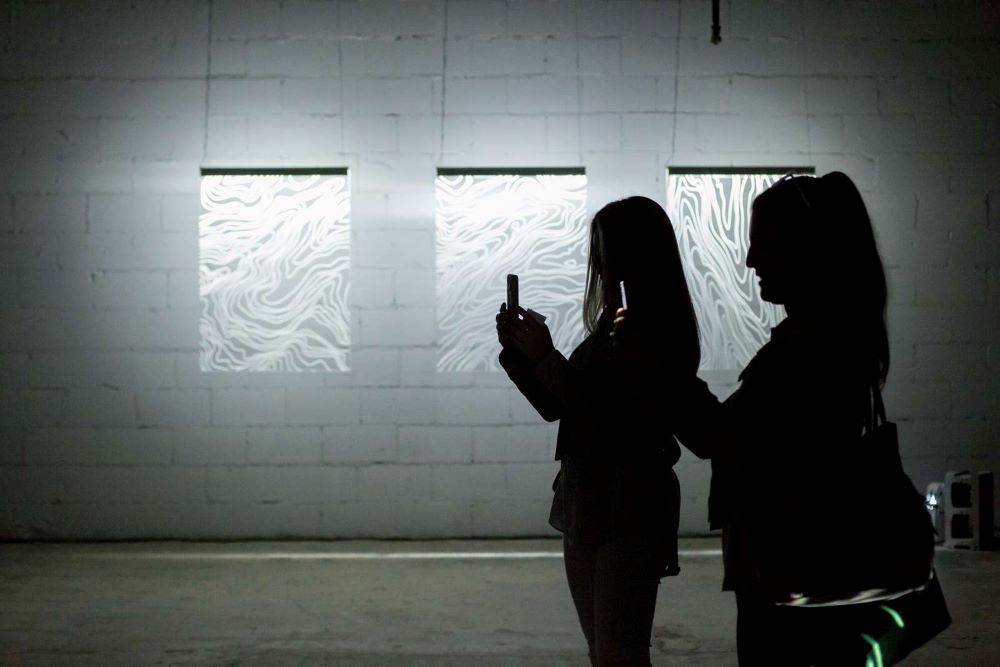 Overall YVM is rooted in the collaborative efforts of the Bloor Yorkville community members, YVM organizers, artists and businesses. This festival continues to grow and offers Torontonians an inclusive, accessible means to explore art, community and muralism. YVM is synonymous with attracting tourism each summer by fostering a sense of connectivity and immersive art exposure in Toronto.