Lee's Palace might be in need of some urgent refurbishment; for one thing the ceiling seems to be falling apart, yet it's still a great haunt for international and local bands alike. On Tuesday 13th June at approximately twenty-one hundred hours, EST, Crazy Bones kicked off an evening that would be headlined by California's Meatbodies.
Crazy Bones are a riff riddled, guitar grunge band with hair so long it makes you wonder if they've been living in caves with only primitive trimming tools. This power-trio sound like they've been listening to a whole lot of Sabbath, but perhaps with an additional punk edge. The guitar riffs swoon, chop and drop into bass riffs that give it all an angular feel.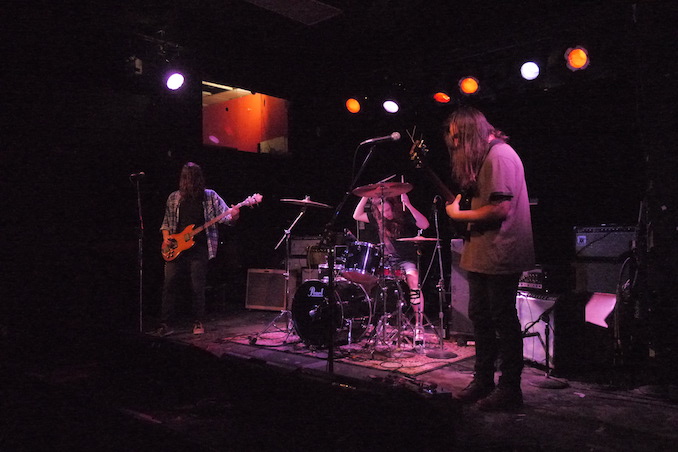 Next up, Toronto up-and-comers Hot Garbage with a more psychedelic approach. The troupe has similarly shaggy hairdos, apart from the drummer who is the first performer to let team 'rock hair' down on the night. However nobody can argue with his beats, nor the blissful lead guitar lines and noisy feedback that give the music an original colour.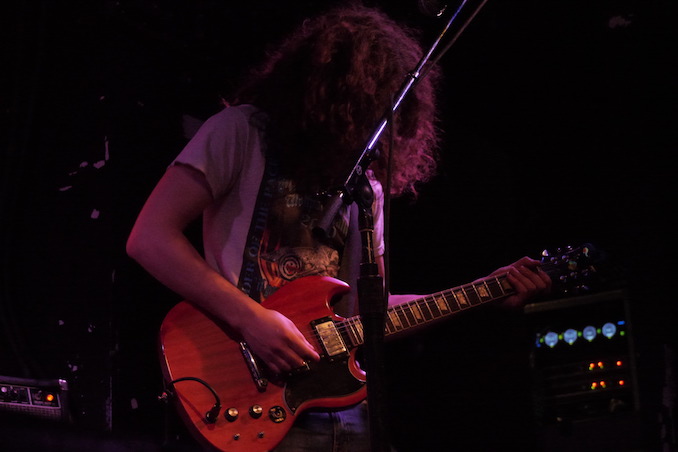 Hot Garbage songs vary – it's a collage of ideas and rhythms that fit together nicely, whether they're rocking the bossa nova or some other off kilter organ track. Fronted by bassist, Juliana Carlevaris, it's an accomplished performance with tons of dynamic from a band with clear potential.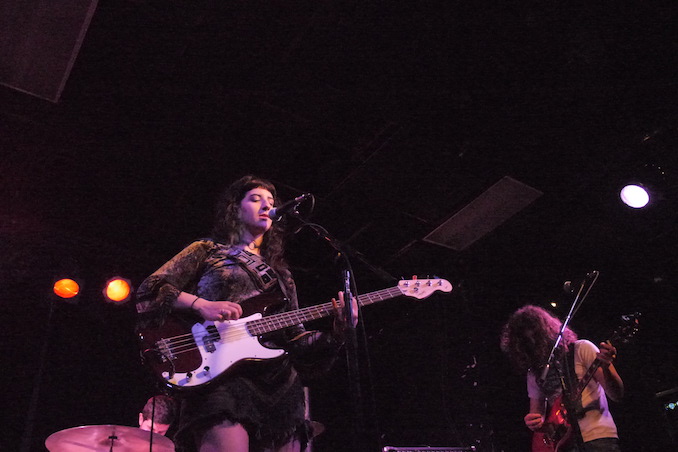 The third and final Toronto support band of the evening, Brenda are an impressive quartet too. Slipping into something a little heavier, they channel hard distorted guitar lines but with some beautifully delivered falsetto vocals, featuring the occasional 'whoop'… I for one am always a fan of a falsetto 'whoop', especially when combined with the odd growl.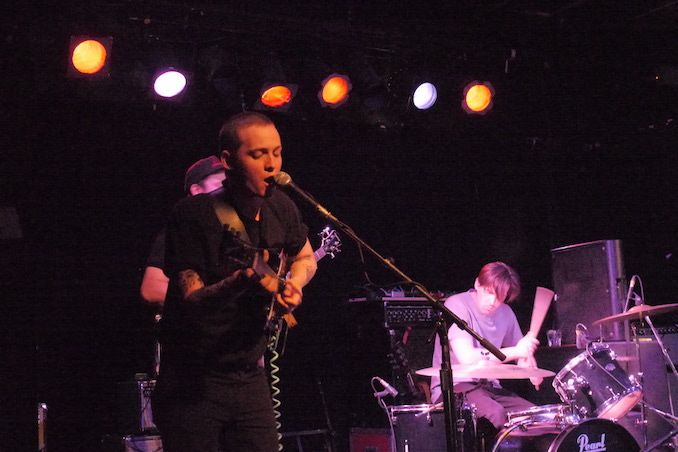 The lyrics sound, on the front of it, fun and jovial. Brenda have this almost cockney vibe where it gives the impression that the lead singer is channeling a stream of consciousness on the spot. Oh, and I guess seeing as I've talked more about hair than music so far, the two guitarists have got this all and nothing approach.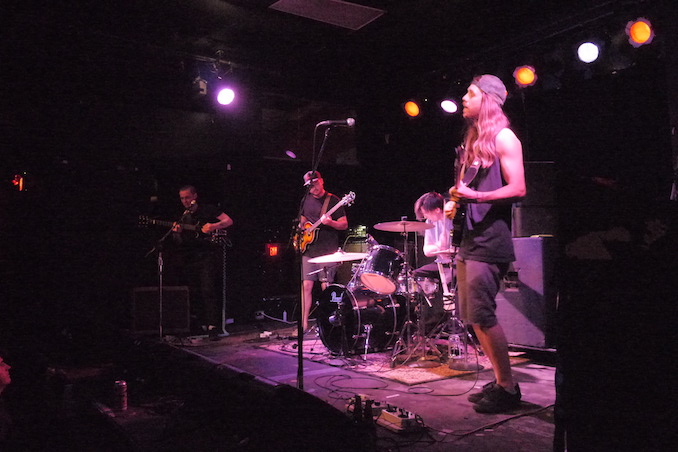 So now the headliner we've all been waiting for, Meatbodies from Los Angeles. Hurling themselves straight into it, these chaps are heavy and you do wonder if Lee's Palace can take it or if it might fall apart. Luckily it seemed to hold together just about, but Meatbodies definitely shook the foundations.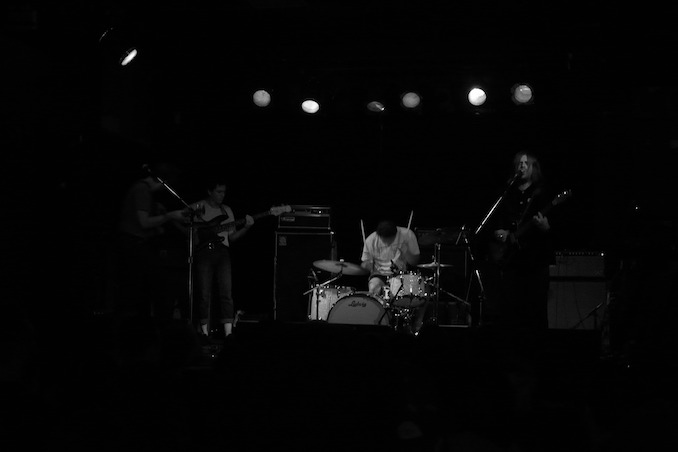 It was punchy, aggressive, absurdly tight, and with some interesting melodic moments. I'll do my best to describe it using metaphors – imagine you're flying over a lake, and then you see a bird of prey swoop into a forest and as it does, a shard of light flies up into the sky before turning pale blue and disappearing altogether.
Another enjoyable evening of hair and music at Lee's Palace.