Name: Michelle Treacy
Singles: "Armageddon," "Colours"
Latest Release: "Colours"
Latest Video: "Colours"
Bio:
She never ran in gym class and she never made homecoming queen, but somehow Michelle (pronounce ME SHELL, like the Beatles song) Treacy finds a way to tap into the spirit of our emotions.
Driven by a need to create music that empowers, the indie pop artist always seems to have something to say. Her songs are dark, unique and quirky, while her voice is dripping with angst and emotion.
"When I sing," says Treacy, "I am always feeling something, and I try to do everything in my power to take the listener on the same emotional journey that I'm on at the time."
The twenty-year-old Irish-Canadian had her introduction into the arts at the age of six, and with songs in feature films, numerous modeling credits to her name, and her new single streeting this summer, Michelle is well on her way to being a force in the arts!
"Even though I'm young, I've had some pretty dark moments," says Treacy, "from a close friend's suicide to the BS with bullies I've had to put up with at school. But I guess it's okay since that seems to be where most of my ideas and music come from."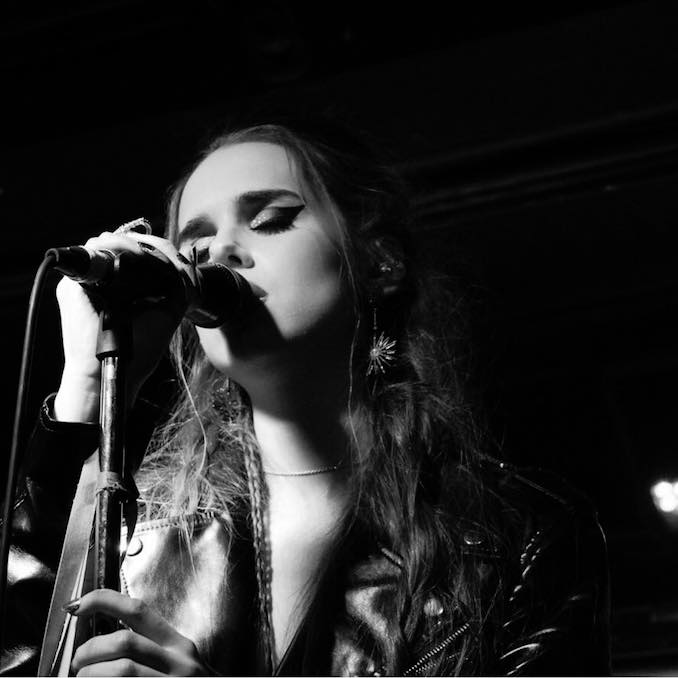 Latest Single:
"Colours"
Favourite Restaurant:
Via Mercanti, CJ Lunchbox
Favourite band as teenager:
Avril Lavigne, Lady Gaga, Alanis Morrisette
Favourite band now:
Arkells, Harry Styles
Guilty Pleasure Song:
"My Neck my Back"
Live Show Ritual:
Listen to exciting music and then some relaxing Rufus Wainwright and Tony Bennett before I get on stage.
Favourite local artist:
Arkells, Adaline, NŌVA
Sneaky Dees nachos, Hey Meatball spaghetti or a superfood salad from Fresh?:
Sneaky nachos!
Queen or College St?
Queen
Trinity Bellwoods or Highpark?
Trinity Bellwoods
EP or LP?
EP
Early bird or night owl?
Night owl
Road or studio?
Road
Swiss Chalet or Roti?
Swiss Chalet
Favourite Music Video?
Bad romance Lady Gaga
Keep up to date with Michelle on social media.