Crystal Lake Festival returned for it's second annual event at the weekend, and boy did it go off with a bang! This year, the festival moved to a new location, namely the Frontier Ghost Town Campground, which as you'll see from the upcoming photos, was quite the place to hang out for the weekend.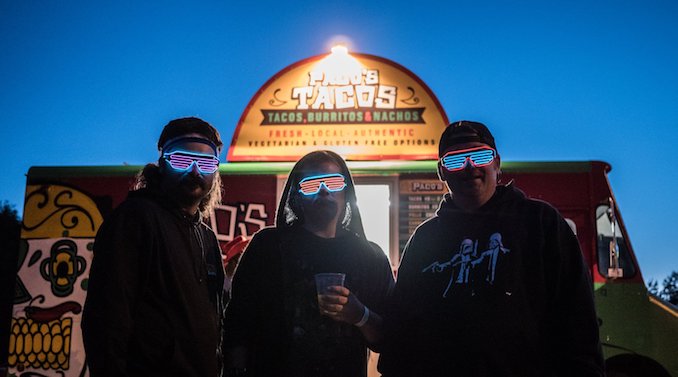 The festival began on Friday afternoon and ran throughout night and day until around 6am on Sunday morning. It featured two stages – an outdoor tented main stage and an indoor saloon (the campground is permanently themed like the Wild West, believe it or not).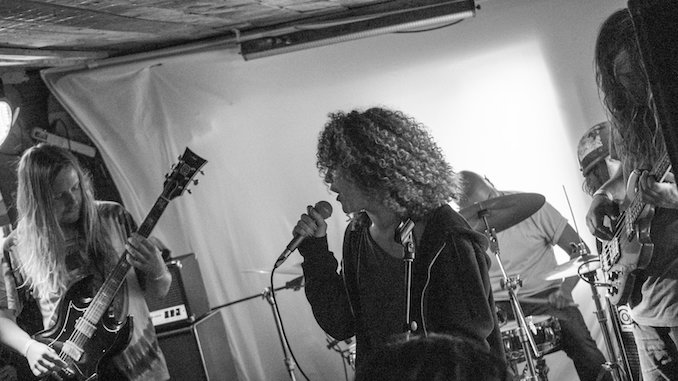 Featuring an array of local and international music acts, the music spanned diverse genres including psych rock, country, electronic, experimental, grunge and indie.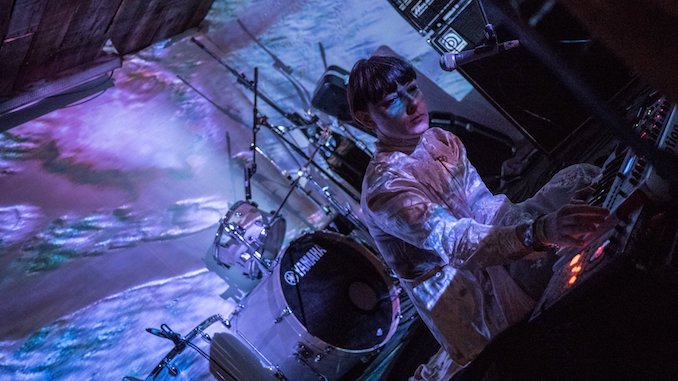 Despite the eclectic mix of entertainment on offer, it was probably one of the most consistently curated festivals aesthetically that I have ever had the joy to attend.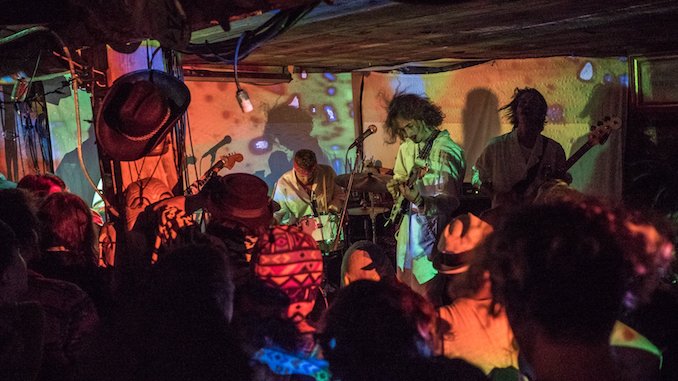 Throughout the evenings the saloon stage whizzed, flickered and sparkled, thanks to a dazzling liquid light show, executed beautifully by the Oscillitarium.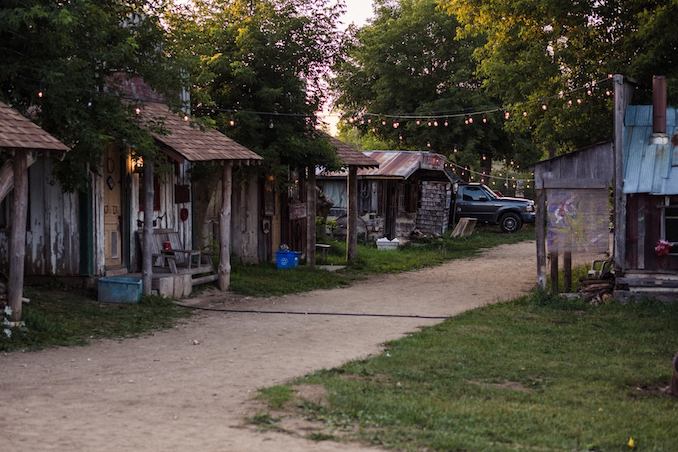 In addition to the excellent campground facilities where camper vans and tents were surrounded by eager festival goers having a great time, you could also take a walk down a themed street which included different shops, stores and inns that you could pop your head into if you so pleased.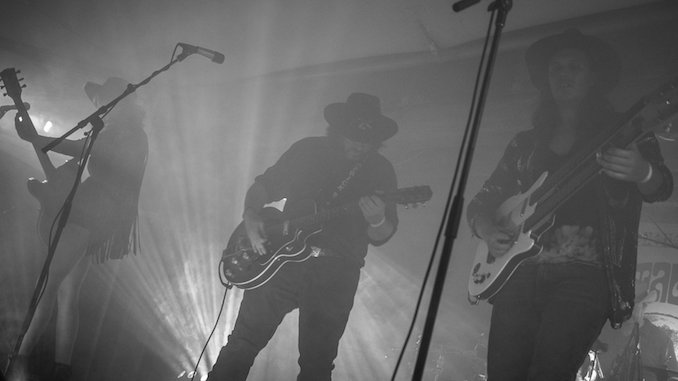 Spindrift headlined the first night, bringing their blend of psychedelic throwback rock which felt perfectly placed in the cowboy setting of the Frontier Ghost Town.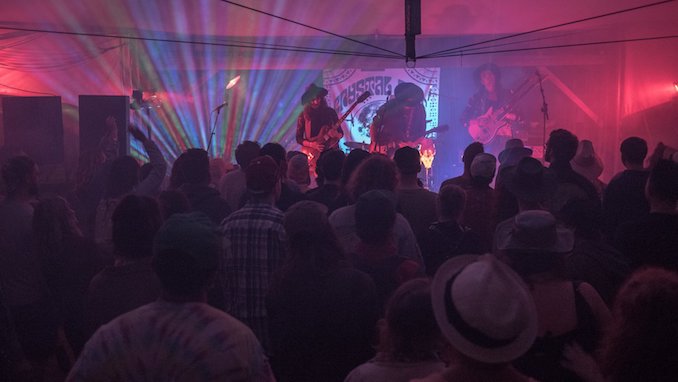 Crystal Lake Festival is run by a committee of avid music fans and musicians, and was attended by the most warm, friendly and passionate group of people you are ever likely to meet.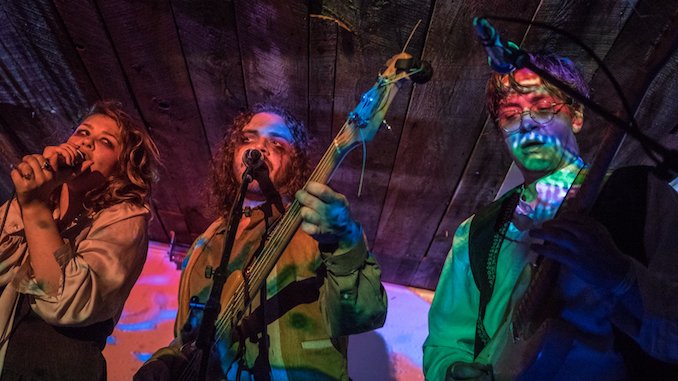 Bands were mostly restricted to tight 30 minute sets, with 15 minute changeovers, which meant the music was virtually non-stop and you were constantly stumbling into a new music treat all morning, afternoon, evening and night long (without intending to quote the great Lionel Richie, who unfortunately was not in attendance).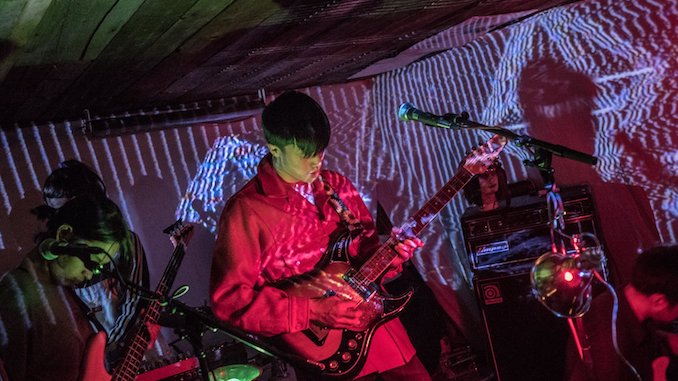 The outside of the saloon stage was a constant meeting ground for punters to gather, and as the day wore on, stumbling seemed to displace walking as the normal mode of transportation.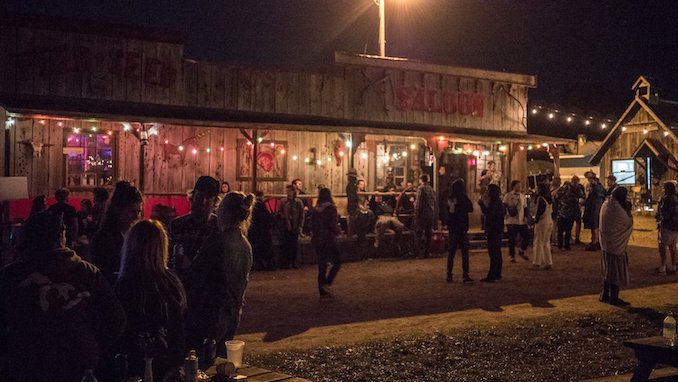 "Hello there" uttered one soul to another, as beers and beverages flowed from can to bottle.
Did I mention that, for this year at least, you were allowed to bring your own drinks into and around the festival site, including to the stages? Just imagine the money that must have saved the average ticket holder, compared to the more commercial festivals. The mind doth boggle.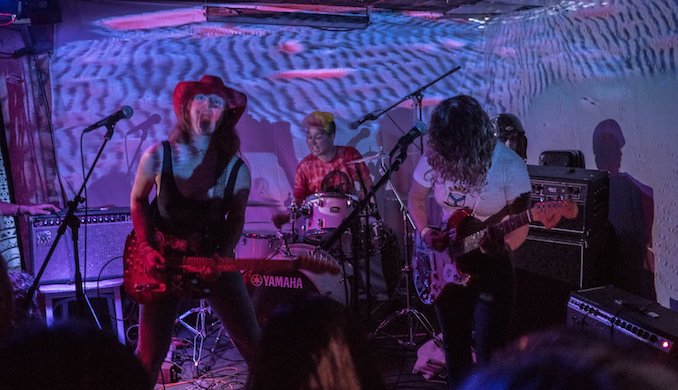 In addition to the festival headliners, Spindrift and The Sadies, there was a focus on up-and-coming talent including the likes of Kaleidoscope Horse, Bad Waitress, Possum and Mother Tongues. It's going to be interesting to look back at this lineup in a few years time when we can likely expect some of these smaller artists to have fully broken through.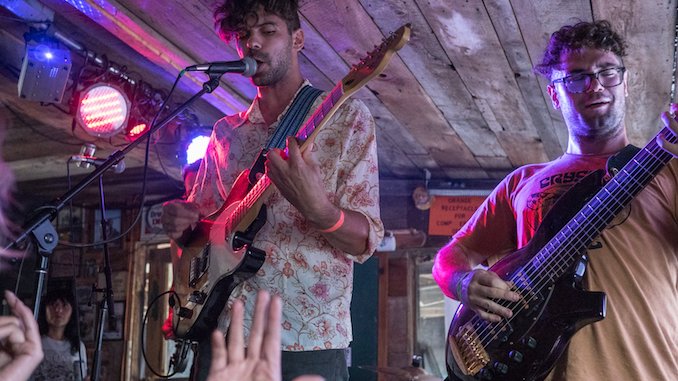 The festival site was about two hours north of Toronto, close to Owen Sound. It's a beautiful part of Ontario. Whilst Toronto is a beautiful city, a weekend away is always a reason to remember that there is a world on the 'outside'.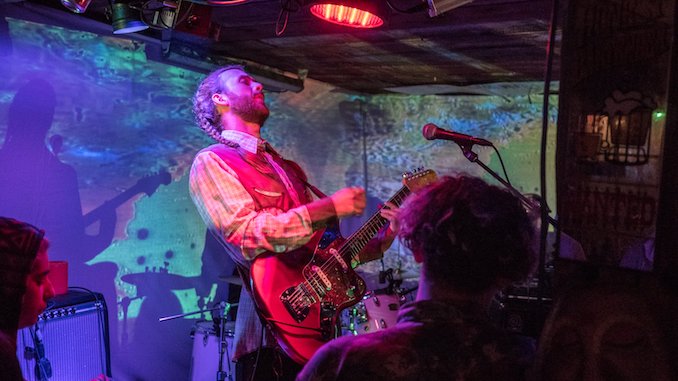 The festival audience looked decidedly bedraggled by the end, because too much fun is like spending too much time sitting in an office… it takes it's toll, you know?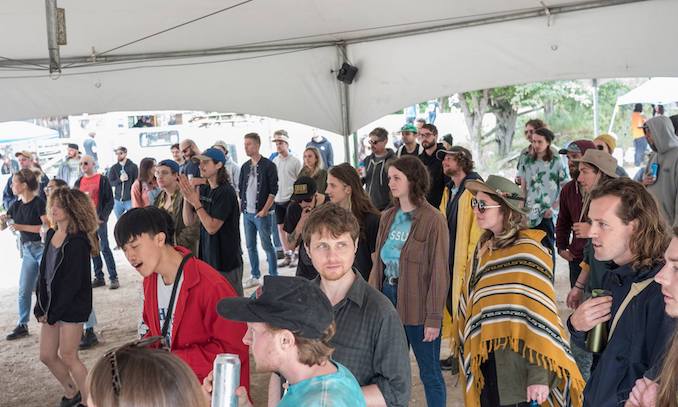 Potentially the one thing missing from this year's venue, as opposed the last, was the lack of a physical lake. That said, this is Canada and there were some great spots to swim only a short drive away, which I know some people took full advantage of.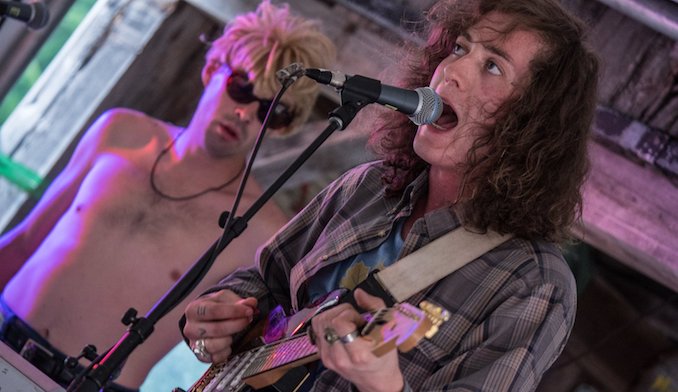 The main stage wrapped up with The Sadies, a Canadian rock country band, headlined Saturday night. They sure know how to dress snazzy and woo a crowd.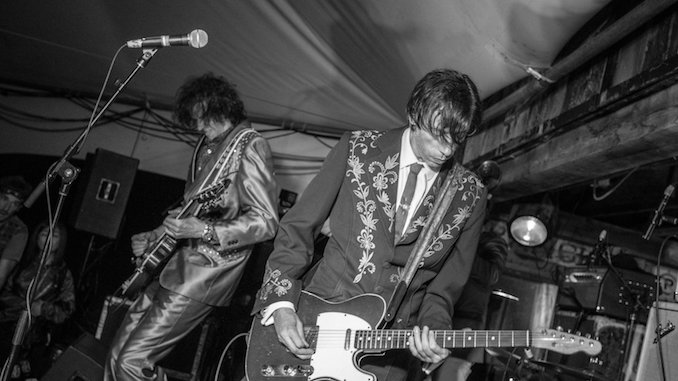 After The Sadies played, the festival moved to the indoor saloon where tons of bands rocked right through until the crack of dawn.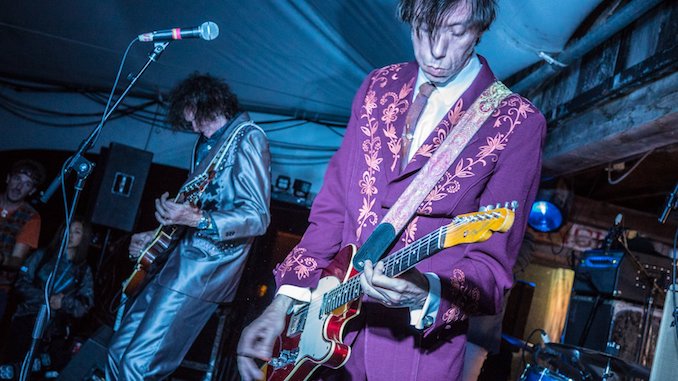 And there, for another year at least, the festival ended with a hugely comforting bonfire. To be kept up-to-date with Crystal Lake news and events, check out their Facebook page and official website.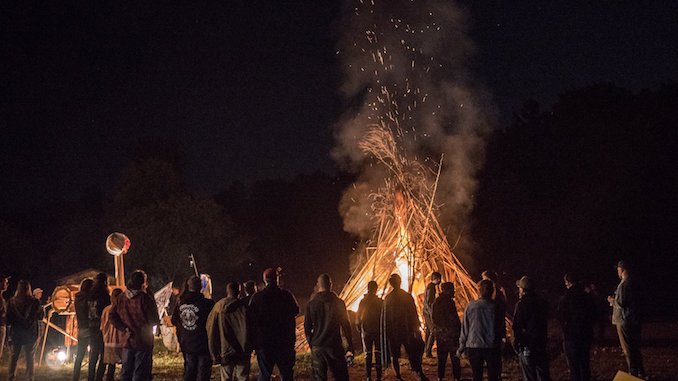 For now at least, we must return to our normal day-to-day lives. God bless the summer time.
*Photo credit: Danny Alexander and Crystal Lake Festival