Night Owl Festival returned for its 3rd year this weekend, featuring a full program of music from Thursday to Sunday. We attended the festival on their two nights at The Rec Room, a new venue just across the road from the CN tower.
It's got a bit of a gastro pub feel inside, but the festival and its volunteers did a great job of snazzing it up. In addition to the many model owls peering at you throughout, Travis Kiid provided stunning interactive visuals across the two days. You had to be careful though not to take a wrong turn, or else you ended up in a new age arcade surrounded by dressed up teenagers gawping at flashing lights like the aliens were finally landing.
Anyway, rather than bore you all to death by trying to explain the idiosyncrasies (I know, what?) of each band, I'm just gonna throw down some images and give an overview.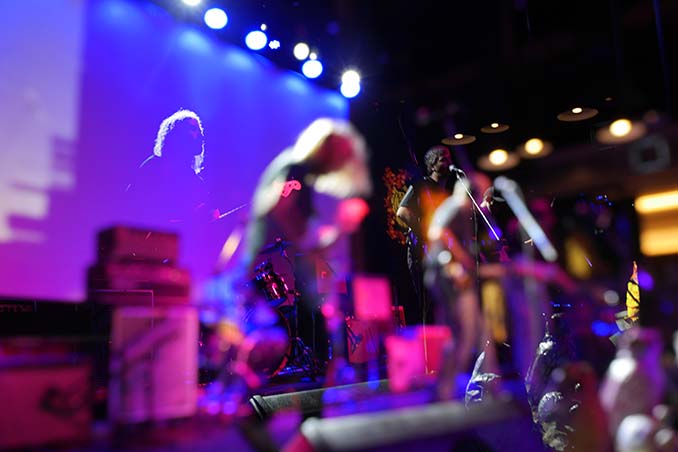 Pink Acid Wash opened the Saturday with fuzzy thumping bass lines and a no-nonsense punk aesthetic. The lead singer did request that I "Say it to his face", but I don't take kindly to demands. It was a hoot.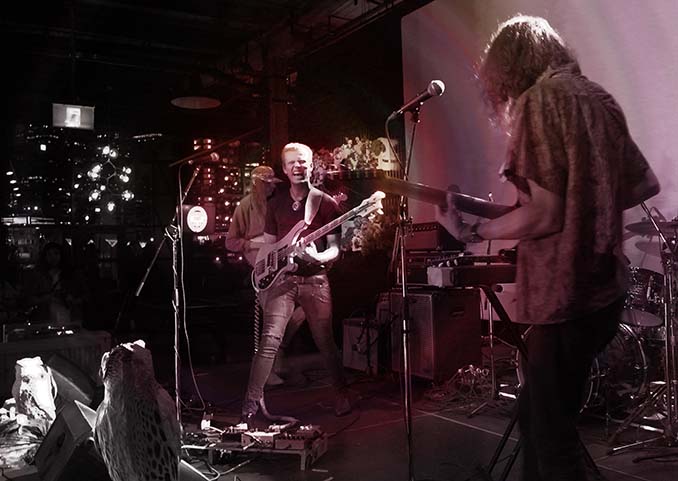 Possum are a psychedelic rock band quickly finding their way onto the Toronto scene. They are tight, combining a laid back but rich Pink Floyd feel, alongside some more aggressive tracks.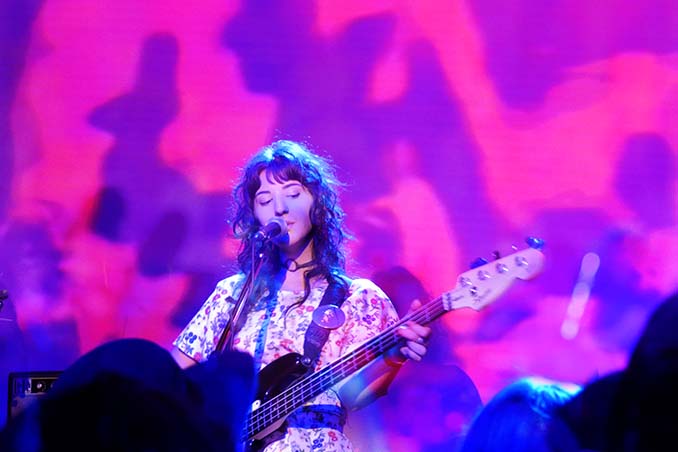 Hot Garbage are becoming well known for merging more traditional psychedelic moments with all out noise and surreal soundscapes. They covered a wide range of styles in the set, which made for a great depth and dynamic.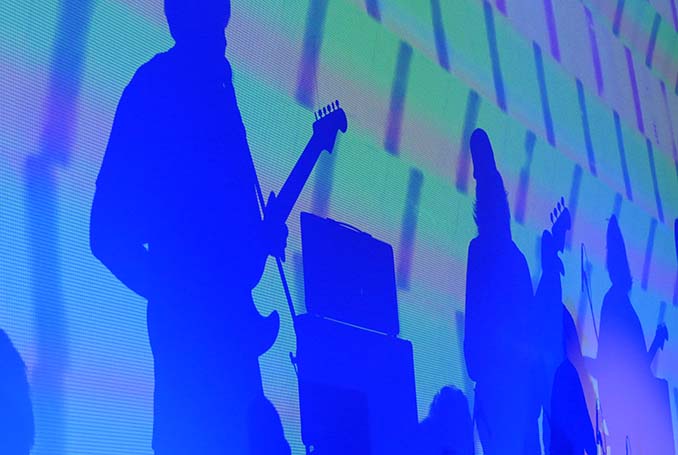 Walrus are another jangly guitar led group with vocals swimming in atmosphere. As the stunning visuals of Travis Kiid threw mysterious silhouettes onto the backdrop I heard someone say – "the owls are not what they seem."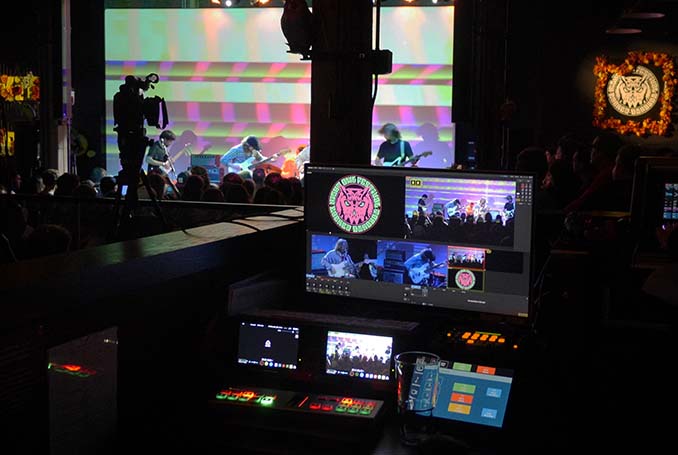 I.D.A.L.G are a self described 'hypnotic pop' band from Montreal, and they certainly drove you down a hard, repetitive path with what I can only describe as a kraut rock, rabbit-hole style approach.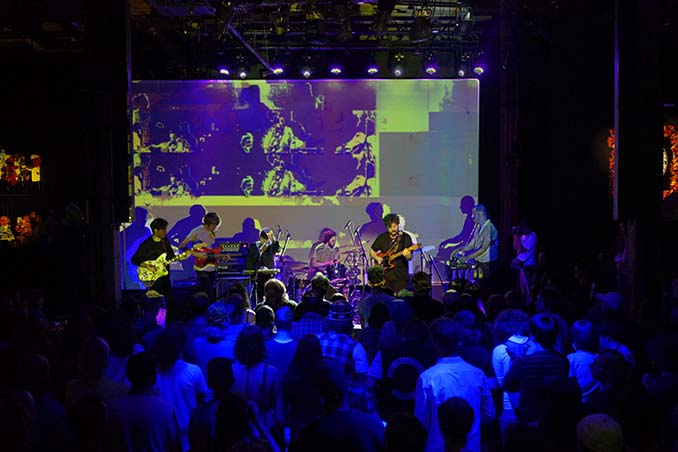 Ty Segall was undoubtedly the main attraction on the bill for Saturday, the one to help shift the tickets, which he did well and there was an excellent atmosphere in what is a large venue. His rare acoustic set was a blast as he banged through a bunch of crowd-pleasers, all received to rapturous applause.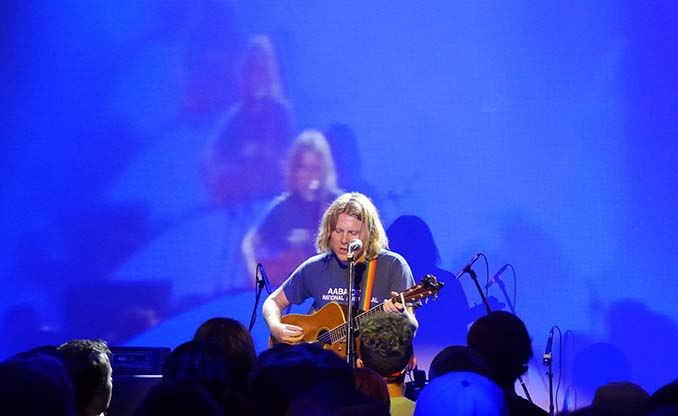 A short sleep ensued as we took stock on what had been a decent night of live music. Then we returned to do it all again. Unfortunately I missed the first band on Sunday, The Crowleys. I'd love to blame the local transport, a popular thing for Torontonians to do, but it was actually just my own fault for being late. Anyway.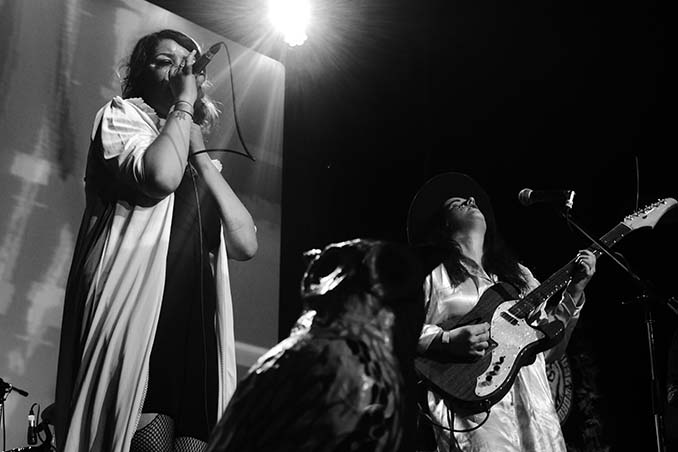 Kaleidoscope Horse were right up there as the best performance of my Night Owl 2017 experience. This androgynous bunch have got the bravado, the quality and most importantly, the songs, to go as far as they want to. Dropping from hooks, into new hooks, back to old hooks, and combining quiet tender moments with all out destruction, it was hard not to be captivated.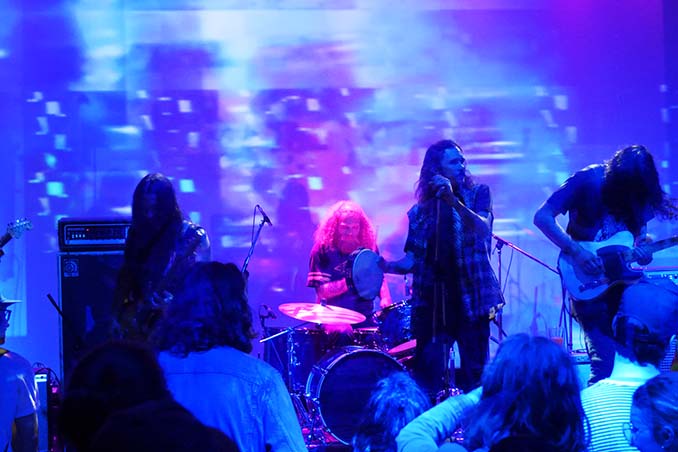 Max Pain & The Groovies had some good stuff and Max himself was an entertaining front man. There was one track in particular with a swooning bassline and inter-connecting, plinky-plonky keyboard sections that was really pretty awesome. The drummer also had a yeti-like aura, much to my personal entertainment.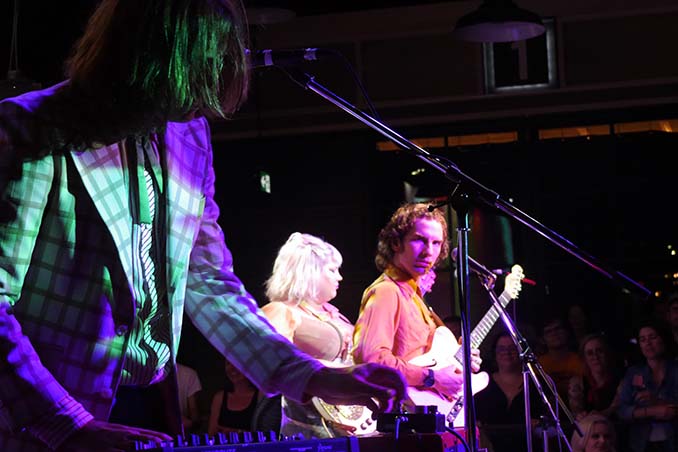 Shannon and the Clams closed the festival with real verve and a calypso-style vibe. It was a refreshing end to some of the brilliant grunge that had come before, and felt like one was on a private island sipping a mojito surrounded by crabs and crustaceans.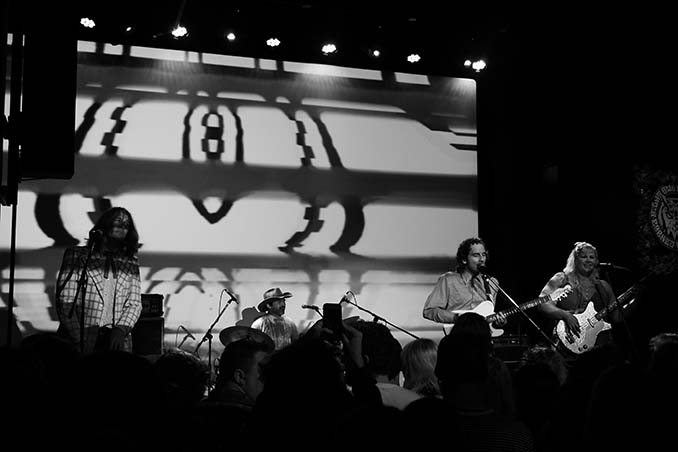 One thing is for sure – Toronto has some fantastic live music in the city, run by people who really care about what they're doing. The community spirit and sense of camaraderie was tangible, making Night Owl Festival fun, inclusive and enjoyable. The festival turnout also proves that psychedelic rock, and it's many incarnations, is becoming more and more popular.
Keep up date with what Night Owl has to offer Toronto by following their Tumblr.