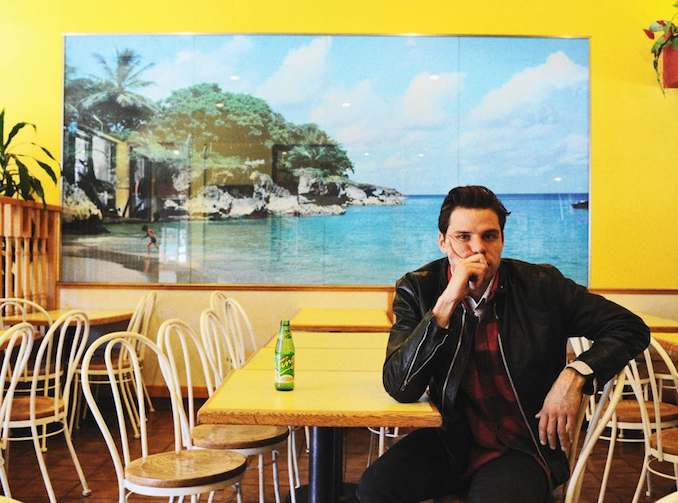 Toronto-based singer-songwriter-guitarist Afie Jurvanen aka Bahamas has songs that will move you and a voice that is soothing to the ears. After his first two albums Pink Strat (2009) and Barchords (2012), the most recent release from Bahamas, iTunes Session EP came out this past April with a batch of new songs performed live including a live and heartfelt version of "I Got You Babe" which was also on "Barchords."  Afie (pronounced AY-fee) isn't from the Caribbean, but from Barrie, a working-class town in rural Ontario. In addition to his own work as Bahamas, Jurvanen has played guitar for the likes of Feist, Howie Beck and Jason Collett. He has also had two Juno nominations, a Polaris Prize nomination and a nomination for Songwriter of the Year. While his ties to other artists demonstrated his collaborative skills, it's his own songs that mark Jurvanen as an exceptional talent. I had the chance to chat with the man himself about his current EP release, what's to come and the things he loves about Toronto.
Congrats on your current iTunes exclusive release. Will these songs make to your next album with the exception of 'I got You Babe' which was on 'Barchords?.'
Thanks very much. It was an unexpected recording experience. These songs will definitely not be on another record.
The iTunes sessions were so raw and full of emotion like the rest of your music. Are you recording your next album live off the floor at your own studio again? And when can fans expect it?
I'm recording my next album at a studio. I'm playing most of the instruments myself, so the recordings are bound to take on a different quality.
Bahamas performing "I must be in a Good Place Now" on CBC's Q with Jian Ghomeshi.
Do you have a theme in mind for the next record?
Celtic Folk. I really like the penny whistle and the violin. Really hope they make it through the mix.
Do you draw from your personal experiences mostly for song writing or mix it with a series of stories? Does your family inspire your music at all?
Songwriting is a complicated thing and I wouldn't say I've found a formula. I sometimes mine my own history but mostly I just do what every other songwriter does : steal from Bob Dylan.
How do you write: Lyrics first or melody or music?
I don't have a set method, but generally it's melody first. Probably just cause I play a lot of guitar and things come out of that.
With your impressive guitar skills, it seems you were classically trained. If so, where did you go to school for it?
Just learned from listening and trying to play along to Nirvana and The Band.
Before "Bahamas" became your main priority, you were touring as a live session player for many acts such as Feist, Howie Beck, Jason Collett, and more. Do you still tour with them when you find time off from your own project or are you just too busy?
I don't really do that as much. I miss playing other people's music.
You must be excited to open for Blue Rodeo. How did that show come about? Long time friends?
I do know some of the guys in the band, but I wouldn't say we're long time friends. Colin, the guitar player makes my jeans, and the bass player gigs with my friend Doug Paisley. All gentlemen and great musicians. They have made a very successful career for them selves and I think any musician who has professional aspirations would admire that. It's hard enough to make one album, let alone keep a band together for 30 years. I'm grateful to be included in their annual summer show.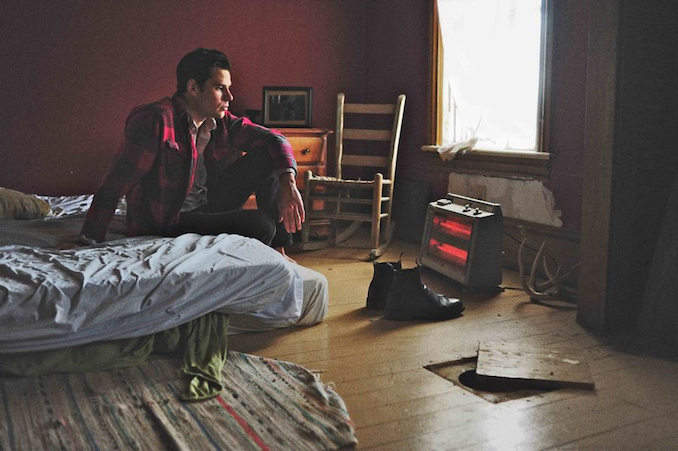 If you had to collaborate with one Toronto band or singer/songwriter, who would it be and why?
Gordon Lightfoot. Because he's Gordon Lightfoot.
You have a summer jam you've been listening to?
Van Morrison- Cleaning Windows
Top 3 artists that have inspired you in your life?
Tom Thomson, Neil Young, Ray Mears.
Favourite place to eat in Toronto? The Keg
Favourite thing about the city? Rob Ford. Non stop comedy at the expense of every citizen.
Favourite hang out in TO? I love hanging at home. It's the best.
Random Rapid fire:
Sneaky Dees Nachos or Hey Meatball Spaghetti? 
Never tried either, but I suppose Sneaky Dee's cause it's close to my house.
Queen or College St? College has Sneaky Dee's.
Trinity Bellwoods or Highpark? High Park is amazing. Wish I was there now.
Early bird or night owl? Early bird.
What do you think of physical vs digital album sales? Do you have a preference? Any thoughts for the future?
Digital is probably the more responsible way to go. Most cd's become landfill anyway. I don't really have any attachment to the physical objects. The music is what people want.
What is one thing people don't know about you that they wouldn't expect?
I have Dave Coulier's autograph. Got it at an NHL all star game.
What's next for Bahamas?
Breakfast.
Bahamas opens for Blue Rodeo tomorrow night at the Molson Amphitheatre. Going to be a good one.
Follow Afie Jurvanen aka Bahamas on his Website and Facebook.