CMAGIC5 (they call her C) is an up-and-coming and independent Toronto-based singer/songwriter, musician, and recording artist. With an infectious energy and a rock n roll spirit, C writes modern power pop soundtracks that embrace the highs and lows of coming-of-age. Her ridiculously catchy pop-punk/pop-rock anthems with soulful vocals get your heart pumping and invite you to channel that main character's energy.
CMAGIC5's latest singles "Game Boy" and "Rock Paper Scissors" mark the beginning of her new era of music and set the stage for a promising career ahead. CMAGIC5 is sure to mesmerize you with fresh new tunes every month from her upcoming 9-track Album to be released in 2024. Stay tuned!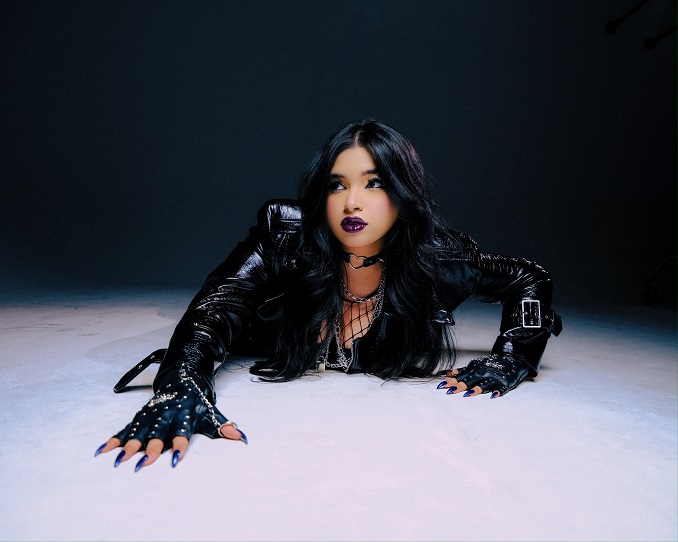 Name:
CMAGIC5
Genre:
Pop-Punk/Pop-Rock
Founded:
2020
# of Albums:
1
Latest Album:
"Ready To Run"
Latest Single:
"Game Boy" and "Rock Paper Scissors"
Latest Video:
Favourite musicians growing up:
Bon Jovi, Guns N Roses, Avril Lavigne
Favourite musicians now:
Måneskin, YUNGBLUD, Miley Cyrus
Guilty pleasure song:
"Bet On It" by Troy Bolton (Zac Efron) from High School Musical (shh, it's iconic!)
Live show ritual:
The classic Sharpay Evans vocal-warm up, group huddle with the band with our secret handshake, sugar, and jumping jacks for an energy explosion!
Favourite local musician:
The Weeknd
EP or LP?
EP for the bite-sized punk punches!
Early bird or night owl?
Gotta be both as a University student by day and a rockstar by night.
Road or studio?
Currently the studio, but eventually the tour bus antics and fan connections are where it's gonna be at!
Any shows or albums coming up?
Yes! "Game Boy " marks the beginning of a new CMAGIC5 era and marks the first single off my upcoming 9-track album dropping in 2024. It's gonna be a punchy kaleidoscope of power pop anthems that gets you ecstatic to meet the best version of yourself and embrace the highs and lows of coming-of-age. It's an invite for you to channel that "main character energy" and celebrate YOU unapologetically. Picture late-night dance parties in your bedroom, hairbrush in hand, screaming the lyrics with passion. I believe that's the best kind of therapy. I've been fortunate enough to have performed at a bunch of cool shows and festivals within Canada with my band this summer. I recently headlined at Yonge-Dundas Square for Youth Day Global, and performed at Canadian Music Week, and Festival of Smiles in four different cities! Looking forward to rocking out with everyone at more shows, stay tuned for dates on socials!
Where can we follow you?
Instagram | Spotify | TikTok | YouTube | Facebook
***
Rapid Fire Local Questions:
What is your favourite local restaurant?
Sneaky Dee's, Old School, Terroni… I love good food.
What is your favourite street in your city and why?
Queen Street West – endless art and inspiration.
What is your favourite park in your city and why?
Trinity Bellwoods – jams and picnics, it's the spot!
What is your favourite music venue in your city?
Massey Hall, The ElMo, Rebel, Bar Cathedral, Velvet Underground – where sound waves become magic.
What is your favourite music store in your city?
Sonic Boom or Rotate This – crate-digging dreams come true.