James Cummins, hailing from the vibrant city of Brampton, is a comedian whose journey to success has been marked by resilience, faith, and a transformative evolution. Throughout early adulthood, James endured his fair share of hardships. However, it was a silent prayer that became a turning point in his life, igniting a spark of motivation within him. Thus, JamEasy was born, and over time, he evolved into James Cummins the Comedian, a persona that would resonate with more mature audiences. Fast forward six years, and James Cummins is not only touring the country but honing his skills to reach his dreams of becoming a proficient Headliner in the industry. James effectively uses his platform as a means of spreading laughter and joy to audiences across Canada with his comedic prowess and natural charm.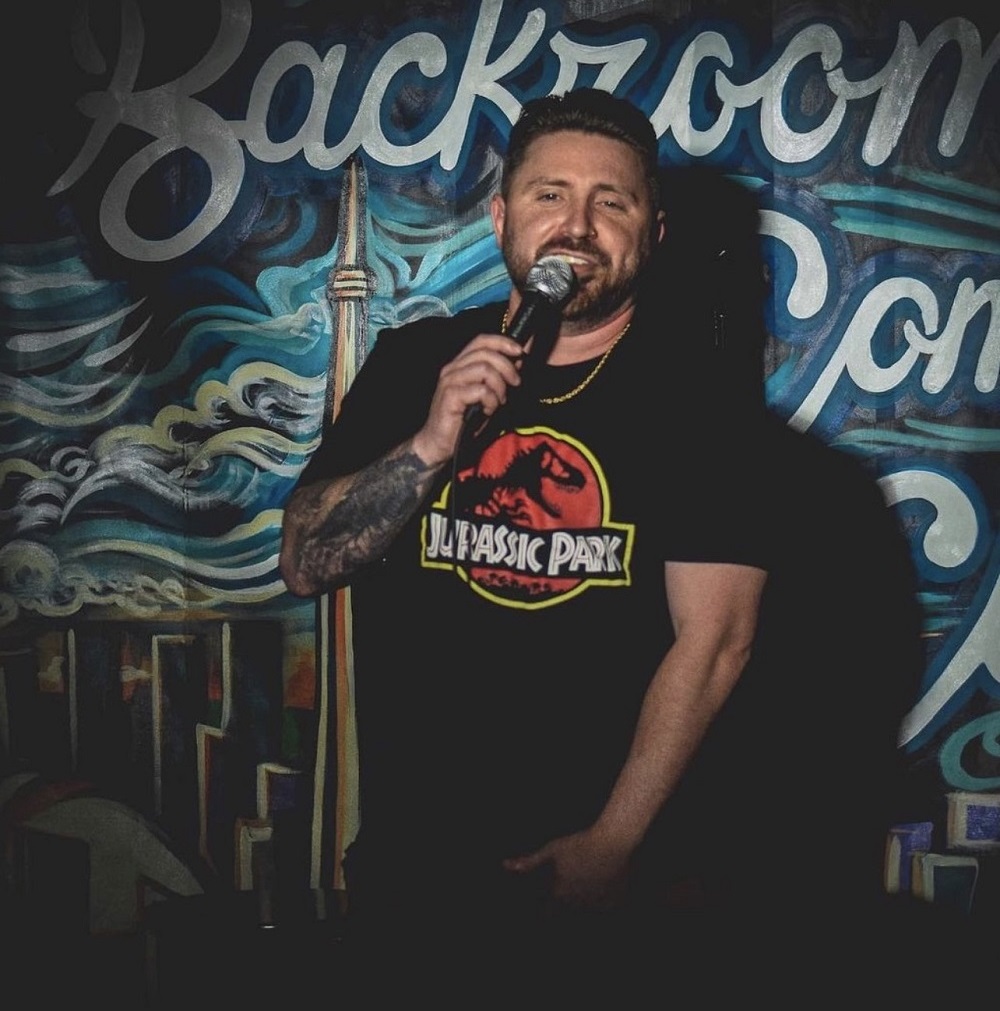 How would you describe your comedy style?
I think I am one of the most fun comics to watch because I have the best time on stage. Fun is infectious and when I'm engaging with an audience it almost always leads to a magic you had to be there moment. I've also been described as affably offensive and joyfully disgusting. I take some risks but all in the name of funny.
Who are some of your influences?
Rodney Dangerfield, my grandparents always had the Tonight Show with Johnny Carson playing. I loved when Rodney was on because he seemed like the funniest guy to have a conversation with. Then Bernie Mac. I grew up being the token white guy in my group of friends so most of the comedy I watched was black comedy. Bernie was the King, he showed fearlessness on stage and let the audience know he was in charge. Dave Chappelle obviously because he brought premises to life with his sketches and stand-up. He was silly and risky. Andrew Dice Clay too because he bet on himself before he was famous and bought a full-page ad in the paper promoting his show. He was the first comic to sell out arenas. He was basically a comedic rock star and I found this inspiring. One thing all these guys have in common is they don't just say funny things, they say things funny. They have a unique voice, style and delivery to make anything funny.
Who was your favourite comedian growing up?
Dave Chappelle was my favourite comedian growing up. Killing Them Softly is still one of my favourite comedy specials to this day and The Chapelle Show is still the king of all sketch shows. He's probably given me more laughs than any other comic.
Who is your favourite comedian now?
I think Shane Gillis is the funniest guy doing it right now. Like Chappelle, he's delivered with stand-up specials and sketches. He's also one of my favourite guys to listen to on a podcast.
What is your pre-show ritual?
I check out the vibe of the venue and crowd before the show starts. I like to see if there's anything to make fun of when I'm up there. And I maybe/usually/almost always have a drink before I go up.
What is your favourite place you have performed? Why?
My favourite spot is the Corner Comedy Club in Toronto. An unmarked door in an alleyway leads you down to a cozy and beautiful comedy club giving the place a real speakeasy vibe. I think it's the coolest spot in town to watch comedy and features some of the best comedians in the city (like myself).
What is your favourite bit you have written and why were you proud of it?
I can't choose. It's like they are all my kids. Some are ugly some are cute as hell. Some do better than others. Some I've abandoned for a while and then come back to them and love them even more.
What is your favourite medium for listening to or finding new comics/comedians?
I find new comics in person at open mics or the shows that I'm on. I think the best way to discover a comic is live.
Tell us a joke about your city.
Brampton, the first city in Canada we gave back to the Indians. Wrong Indians but at least we tried.
Do you have anything to promote right now?
I'm going on tour around the country for the next 2 months so if you have friends or family in Montreal, St John, Fredericton, Sault Ste. Marie, Thunder Bay, Winnipeg, Regina, Calgary or Vancouver tell them to come see me. Also, stay tuned for my live shows in Toronto. I always post upcoming dates on my Instagram.
Where can we follow you?
PAY IT FORWARD: Who is another local comic/comedian we should know about?
Chris Robinson, Nitish Sakhuja, and Dan Guiry are 3 guys who have been killing since I started and deserve more attention. Hannah Veldhoen, Dave Luca, Abbas Wahab and Anjelica Scannura are killers on the rise that more people should know about. Also just support live comedy anywhere!