I first met Kimberly-Sue Murray in theatre school: she was a small-town girl with a French Canadian accent and a ton of talent. I immediately wanted to be her friend.
Kim never ceases to inspire me. I have yet to meet someone as resourceful, and willing to learn new things and put in the work to master them. She can tile a bathroom floor, knit a baby blanket, do hair and makeup that would rival a professional, put in a wood ceiling, take stunning photography, cook a wicked meal, produce a film on a shoestring budget and coach artists to bookings. Still, she is rightfully most well-known as an excellent actor with a striking range.
Kim is also one of the most loyal friends you will ever meet. She is profoundly generous. She is the kind of person who shows you what friendship can be – a sister, a straight shooter, a connector and a giver. She will fight for you to achieve your dreams. She is also the first person to share an embarrassing story or laugh at one of her mistakes.
In theatre school, Kim and I used to pour through acting books and coach each other on scenes. We became obsessed with deepening our work together. Now, it's only natural that we are partners in creating Level Up, a self-tape masterclass that empowers actors to bring their unique artistry to auditions. It has been one of the greatest joys of my life spending the past 16 years growing alongside her.
-Written by Mikaela Lily Davies, actor, creator, director, acting coach and lifelong friend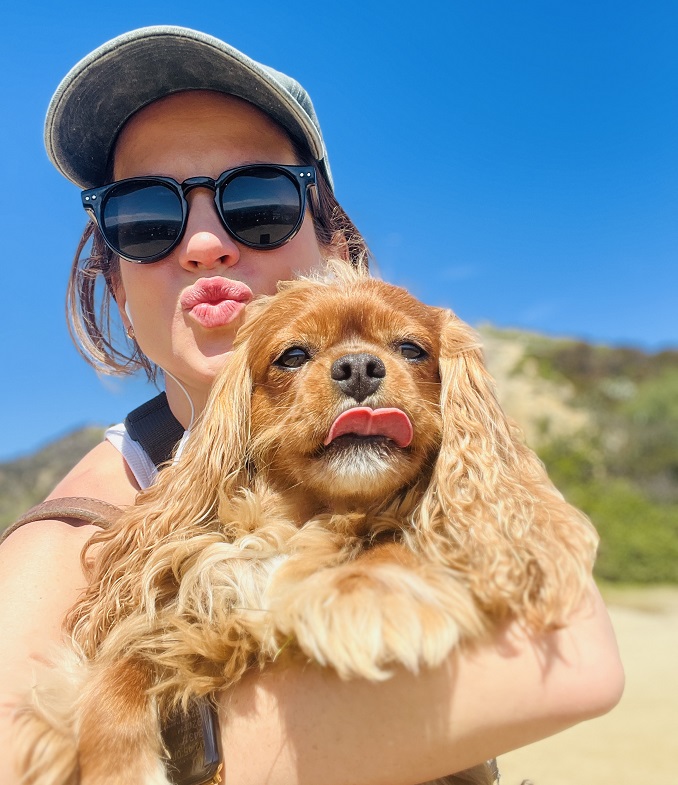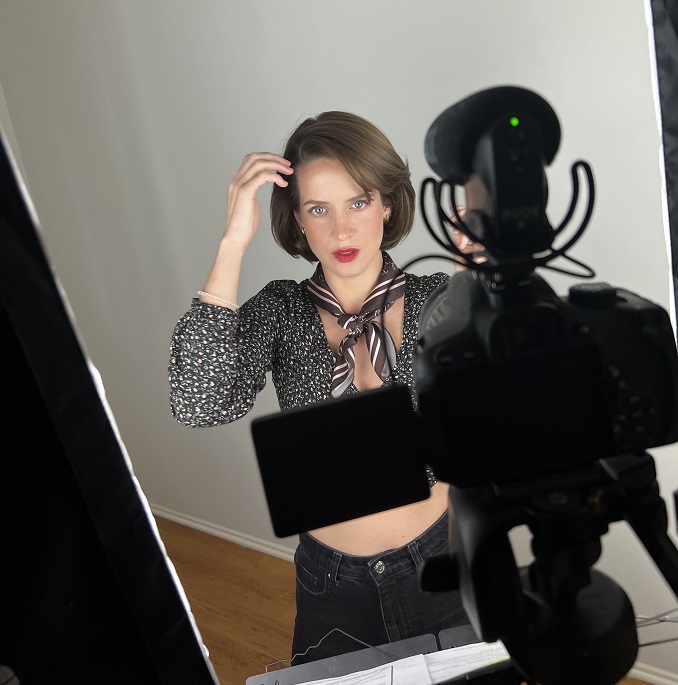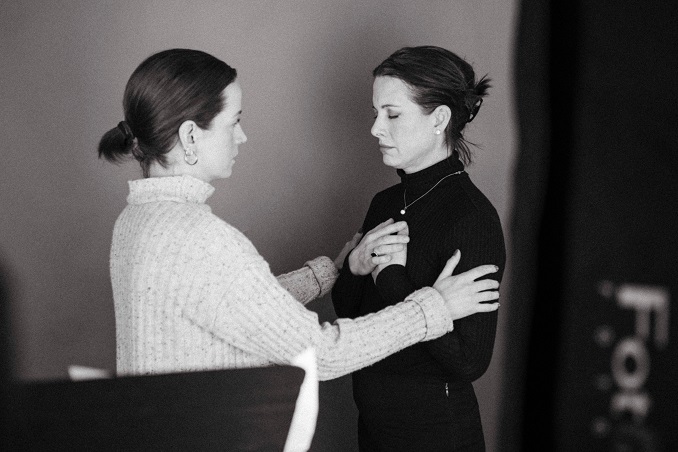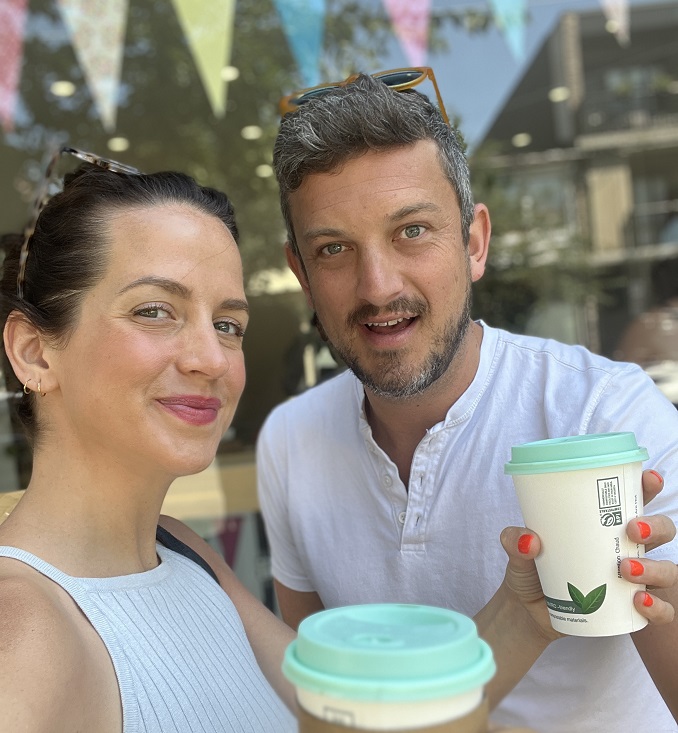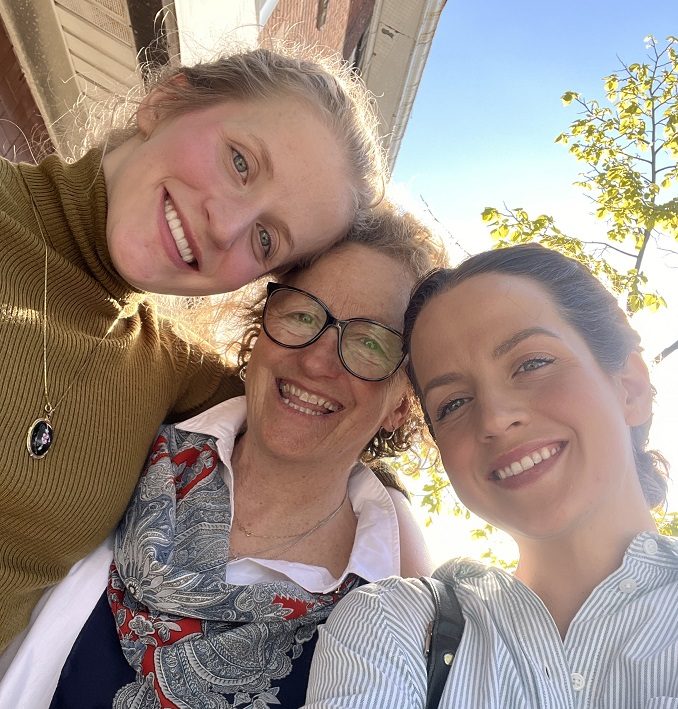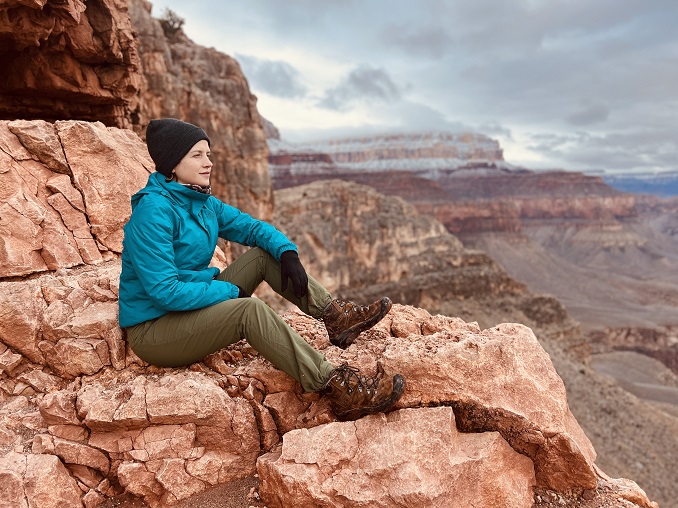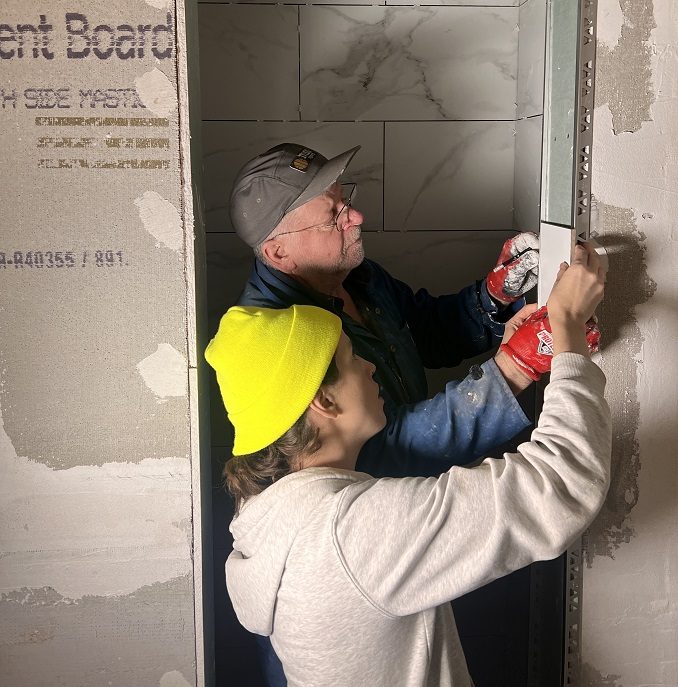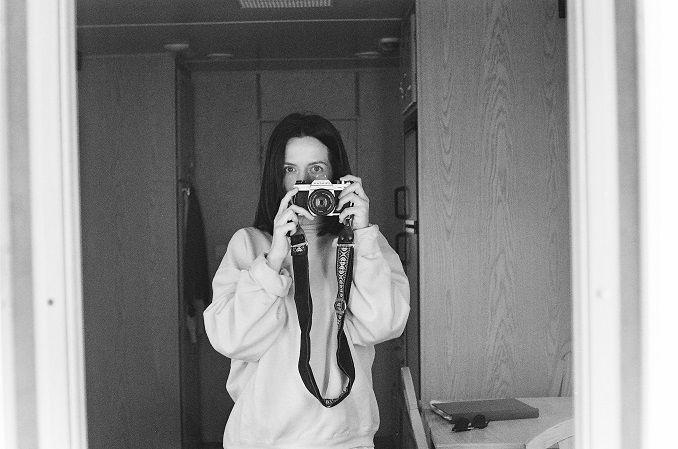 ***
Which 'hood are you in?
My partner and I just moved from Parkdale to Dovercourt Village and we love it. We were a little uncertain at first, but the area is growing on us. Casemiento has the best tacos in the city! I'm also a big fan of Contra, Rooms Coffee and Housecoat Coffee (owned by my dear friends Chad and Holly), three lovely coffee shops in our neighbourhood that I go to on a daily basis.
What do you do?
I'm a Toronto-based actor. I primarily work in film/TV, but I do dabble in video games and voice work as well. I also co-developed and teach the LEVEL UP Self-Tape Masterclass with my best friend Mikaela. It's been one of the most fulfilling roles I've ever played.
What are you currently working on?
I just wrapped a post-apocalyptic / post-pandemic "zombie" love story/thriller directed by Lowell Dean – we shot in Regina and Katepwa, Saskatchewan. It stars Carrie-Anne Moss (The Matrix), Frank Grillo (Kingdom), Douglas Smith (Don't Worry Darling) and myself. It was a dream of a project and I'm so grateful I got to work with these amazing people.
I'm also currently working on a horror film called Love is the Monster by writer/director Alex Noyer. His last film Sound of Violence went to SXSW and did really well. I absolutely loved everything about it; the performances, director, music and production design. If you love horror, make sure to check it out. After watching, I was sold. I'm thrilled to be collaborating with him on his new project.
Where can we find your work?
TRADER, a single-room/single-actor psychological thriller about a manipulative sociopath who sets out to conquer the financial world – she won't stop at anything in order to get what she wants, is now available on VOD in Canada. Brendan Jesus from Horror Obsessive wrote, "TRADER is an unnerving assault on your brain" and I couldn't agree with him more. Don't miss it. You can rent it on platforms such as Apple TV/iTunes Store, Google Play, Microsoft Store, Rogers on Demand, Telus on Demand and Cogeco on Demand.
You can follow my work on Instagram or Linktree.