Now entering its third year, Digital Dreams quickly ascended to the top ranks of Canada's electronic music festivals with a world-class lineup and a well-managed presentation. It's a stunning success for a brand new festival, but it comes as no surprise to those who know that the man behind the show is Ryan Kruger. Veterans of the scene will recognize the name as one of the founders and core members of the legendary Destiny event promotion company. Through Destiny, Ryan has been in the game for decades, bringing such iconic events as WEMF and Projek to fruition. Ryan's dedication to the music played a key role in the expansion of the community in its first heyday through the 90s, and he's been at the forefront of the recent surge of mainstream interest as well. Recently, I chatted with him over the phone to ask him about his experiences, Digital Dreams and its new mobile app, and of course his favourite part about living in the most awesome city in the world. Read on to find out more!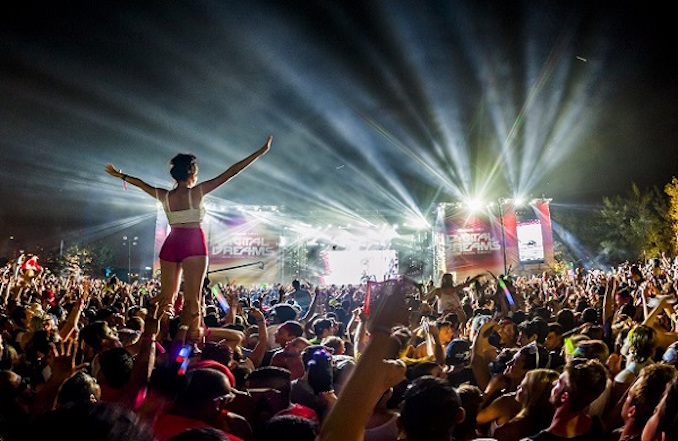 So tell me a bit about how you got to where you are.
Well from a music perspective, I was sort of around in the very early days of the EDM scene in Toronto. I went to a few parties in early 90s, and quickly realized I had a passion for it and was out promoting for a couple events by 1991 and throwing first event by later that year. I then went from partnering with others to starting my own company called Destiny in 1993, and from there we did hundreds if not thousands of events over next 20 years, including WEMF and various other projects. From there I joined the LiveNation team in 2011 to help them create ElectronicNation and run that for them.
In between there were a lot of other things, but that's the the straight line version.
Digital Dreams is in its third year now. How do you feel this year's lineup stacks up against previous years?
Well obviously with the growth of any festival you want to show improvement every year in a number of areas, and from a lineup perspective we've done that this year. First of all we've added another stage, so we've added more artists and more genres. So we've added a whole trance element on one side and split our deep house off from our tech house so that side gets more variety. And I feel the main stage and house of boom, quality wise (if you rate that on big names who play the big shows) has improved year after year.
I hear this year's festival includes a mobile app that will allow attendees to interact with the festival directly. Can you tell me a bit about how that works?
Yeah, I think the key to this whole thing, the biggest change we made technology-wise, was moving everything to an RFID bracelet-based cashless society. So everything we do on site from an interaction perspective is based on RFID wristbands, and the app is an extension of this. It's your portal to your RFID bracelet which connects you to the festival at large. So it has standard app stuff like artist schedules, backgrounds and bios, afterparties and all the things you'd normally expect, but it also has the ability to direct link your RFID bracelet to allow you to upload money to your bracelet so you can get food and beverage, merch, things like that. It allows you to upload things direct to your social media feed so you can post to Facebook, Twitter, Instagram and all that without even having to go to that site. You can check in at different stages so your friends know where you are and can find you, you can interact with sponsors on site and their activations directly. So the wristband and app go hand in hand to create a better experience for everyone. You've got the info at your fingertips and the ability to interact with your friends, artists and the festival is much greater than previous years.
This is the first example of that right?
First example in Canada. I think we're probably leading North America, if not the world, when it comes to all the interaction between the two. Some of the larger festivals have gone cashless, but we're the first in Canada to go cashless and the first to have this complete interaction.
What did you think about the recent attempt to ban events from the Exhibition place?
You know, obviously being in the music industry for a long time, I've seen various witch hunts and so forth. They happen at times and places. At the end of the day, trying to ban any type of music is inherently wrong. It doesn't get the people trying to enforce the ban anywhere, or accomplish their goals. This time though it had nothing to do with EDM or the parties, it had to do with one club owner's desire to have an advantage on the property over another club owner. It really had nothing to do with EDM, the culture just got caught in the middle. Luckily, people in power understood the true situation and prevailed.
What's the biggest challenge facing you as a promoter for an event of this size (of Digital Dreams)?
We're actually creating a small city in a city. We're looking at forty thousand people a day on site, so all of the infrastructure and logistics that go into having a functional city of forty thousand people is what we have to create in a temporary space. We have to get people information on how the city works, how do you get around, what's going on, how do you access emergency services, just like you do in a big city. And realistically the challenge is doing that and doing it well.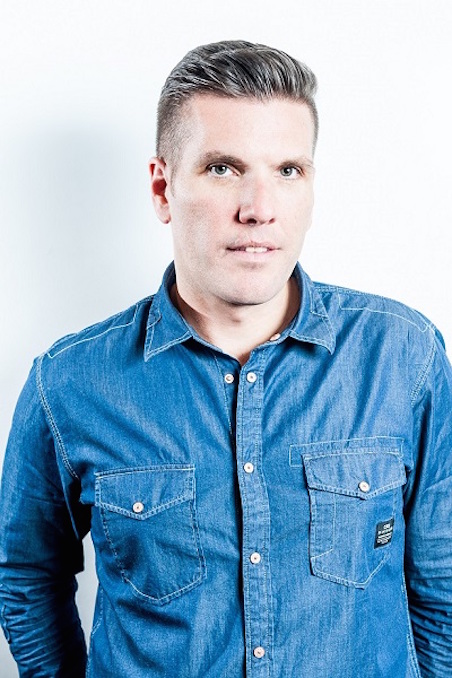 What do you think is the most important element of a successful event?
Obviously you want to create an environment that creates a positive experience for your patrons or citizens, you want to have an engaged audience and have them participating in their experience and creating an experience for themselves and everyone around them. That's the focus of the improvements we've made year after year and what we've learned through trial and error over a twenty-plus year career.
What else have you got planned for this year?
We're obviously always doing club shows and so forth through GTA and across the country, so we have a lot of stuff from September onward on the club side. From the large scale side, we've just launched a brand new festival in Montreal called ileSonique with Ink and Evenko. It will be the first large scale electronic music festival in Montreal. We'll be creating that Toronto festival experience for Montreallers for the first time. It went up last week and tickets went on sale [a few days ago] and it's doing well, so we're very happy with that. Beyond that and the club nights, we're also working on big plans for the Halloween time frame and for Christmas break.
You've been involved with raving and electronic music for a long time. How do you think the scene and community have evolved over the years?
You know at the end of the day, most people's life cycle within the EDM scene and regular event attendance is relatively short. Your average person goes out for 3 to 5 years on a regular basis. Obviously people like ourselves that stay in the business side of things and immersed on a regular basis are in for a longer time. That doesn't mean people don't listen to the music for their entire lives after being involved, but most people are in for 3 to 5 years, get what they want out of it and then move on. As a result of that, the cool thing about this scene is it's constantly reinventing itself as new people move in and others move out. You've got a constant injection of youth and energy. And the great thing about that constant evolution is that it's sort of exponential, so as you've seen over the last couple years, it's grown probably from a sort of niche environment where it's been for the last 15 years to the mainstream culture of youth in North America if not around the world. There's going to be some growing pains as you move from a small sector to in the mainstream.
What is (or was) your favourite part about living and working in Toronto? Do you still?
Absolutely! I moved to the waterfront in 1996 and remain there today. The fact I can ride my bike to work in spring, summer and fall, and literally be either a short walk or cab ride away from almost everything I do from both a work and leisure standpoint is fantastic. I can't think of any other city I've spent so much time in where everything is so close if you're living downtown. I have no desire to leave Toronto and love working here. Short answer is the fact that we have such a vibrant, energetic downtown core is my favourite part of living in Toronto.
How would you rate the vibrancy of Toronto's electronic music community?
From a standpoint s how do we compare against others, and as a person who has travelled to a lot of music events around the world, Toronto's definitely at the top. Yeah there are big events here and there in other places, but for the most part something is happening in Toronto every single weekend on a scale that's quite large. I definitely put Toronto in the top five electronic dance music locations in the entire world. People shouldn't look elsewhere for something better because the reality is we have one of the best.
Tell me a story about one of your favourite headliners you've hosted.
Since 1991 there's been hundreds, if not thousands of artists I've hosted but realistically the answer to this question is we'll keep those stories private and maybe for another day (laughs).
What's your favourite on-stage memory?
You know I sort of gave you the linear progression, and didn't mention I'd spent from the early '90s to about the 2000s as a DJ as well. And once again did a lot of travelling for that, was lucky enough to see almost every major city in America and a number around the world, so other than the fact I was able to do that and see a lot of things, I think the years I was doing our own festivals were my favourite memories. You know at our WEMF events, we'd stand up on that stage and look at 5,000 or 10,000 fans at a time when that kind of number didn't exist anywhere in Canada. I could pick one or two of those.
What other interests do you have outside of music? It seems like it's music, music, music and festival, festival, festival but if that's all you do you're not very interesting. I have a great family, I'm married to a beautiful woman and have two and a half year old twin boys. I'm also very involved in a variety of sorts, lots of hockey, squash… I do a lot of bike riding and various other things.
All photos credited to VisualBass.com
———————————————————————————————————–
VIDEO RODEO: This past weekend was the always popular Anime North convention, and as has been the case for the past several years, the event featured an outdoor rave – just goes to show how popular raving has become! Below is footage from the event – pay close attention to the cosplay outfits people are wearing, a lot of work went into those and they look great! Video credit to Michael Chalmers.
ATTENTION: VIDEOS WANTED!  Did you have a great time at a rave or EDM event and managed to capture it on video? We'd love to showcase short clips of you and your friends having a great time with great music.  Reach out to us with your name, the name and date of the event, and a link to the video if you'd like us to consider yours!
————————————————————————————————————
Looking for a party? You've come to the right place! Below is a sample of what you can find this weekend and next in the rave and EDM community around Toronto; check out The Heather Network for even more!
UPCOMING EVENTS: HOT DAMN! IT'S A FREE JAM! – Friday, May 30th – 10 PM  *TONIGHT*

Who doesn't like a free party? Toronto stalwarts JD Mack, Chris Stryker and many more land at everyone's favourite pub, Bassline Music Bar (865 Bloor West) for a free night of dancing and drinking. Be sure to try the Rob Ford shot!
UPCOMING EVENTS: MAD BASS HEROES – Saturday, May 31st – 10 PM
Launching into battle at Li'ly Lounge (656 College), six heroic DJs must join forces to battle the forces of negative vibes! How better than through great music? Keeping to the very rave-friendly downstairs portion, expect a proper rave feel to this event featuring the harder sounds of dance music. And for just $10 admission, you'll have plenty of money left to grab a drink and party all night.
UPCOMING EVENTS: TOTAL REQUEST EVENT SERIES – Thursday through Sunday, June 5th through June 8th
Globally renowned as a unique interactive event, Total Request Rave – now in its eighth year – is one of Toronto's biggest annual Happy Hardcore parties. This year, the event features a host of supporting shows to emphasize the global nature of the affair and give the many out of town attendees a chance to maximize their experience. Taken together, the four different parties represent a cross-section of Toronto's underground rave community. A weekend pass to every event is $75.
Thursday: Topanga's Awakening – Artificial Environments presents a '90s themed rave at Bassline to start the weekend. After all, Thursday is Toronto's Friday! 19+, pay what you can.
Friday: Total Pre-Quest Rave – The League of Hardcoredinary Gentlemen present the official pre-party, an adventure-themed show featuring Technikal! 19+ and $20 at El Mocambo.
Saturday: Total Request Rave – The main event! The marquee event of Nocturnal Commissions and Embedded Entertainment, this annual party features the world's only interactive glowstick-voting system to let you choose the songs as they're played. In addition, the lineup is intense, featuring such global names as Gammer, Technikore, Al Storm, and the Canadian debut of Klubfiller. Tickets are $40 and the event will be taking over the massive Phoenix Concert Theatre (410 Sherbourne). The event will be proceeded a free kandie jam in Dufferin Grove!
Sunday: Total Refresh Raft – NC joins Daydream Productions to chill after the weekend and listen to some of the world's best DJs while eating BBQ & drinking cold beer. $25, Obsession III
Your bonus link this week: Did you know that Toronto has a sculpture garden right downtown? Head over to 115 King Street to check out the latest exhibit and see what you've been missing right in the heart of our fair city!